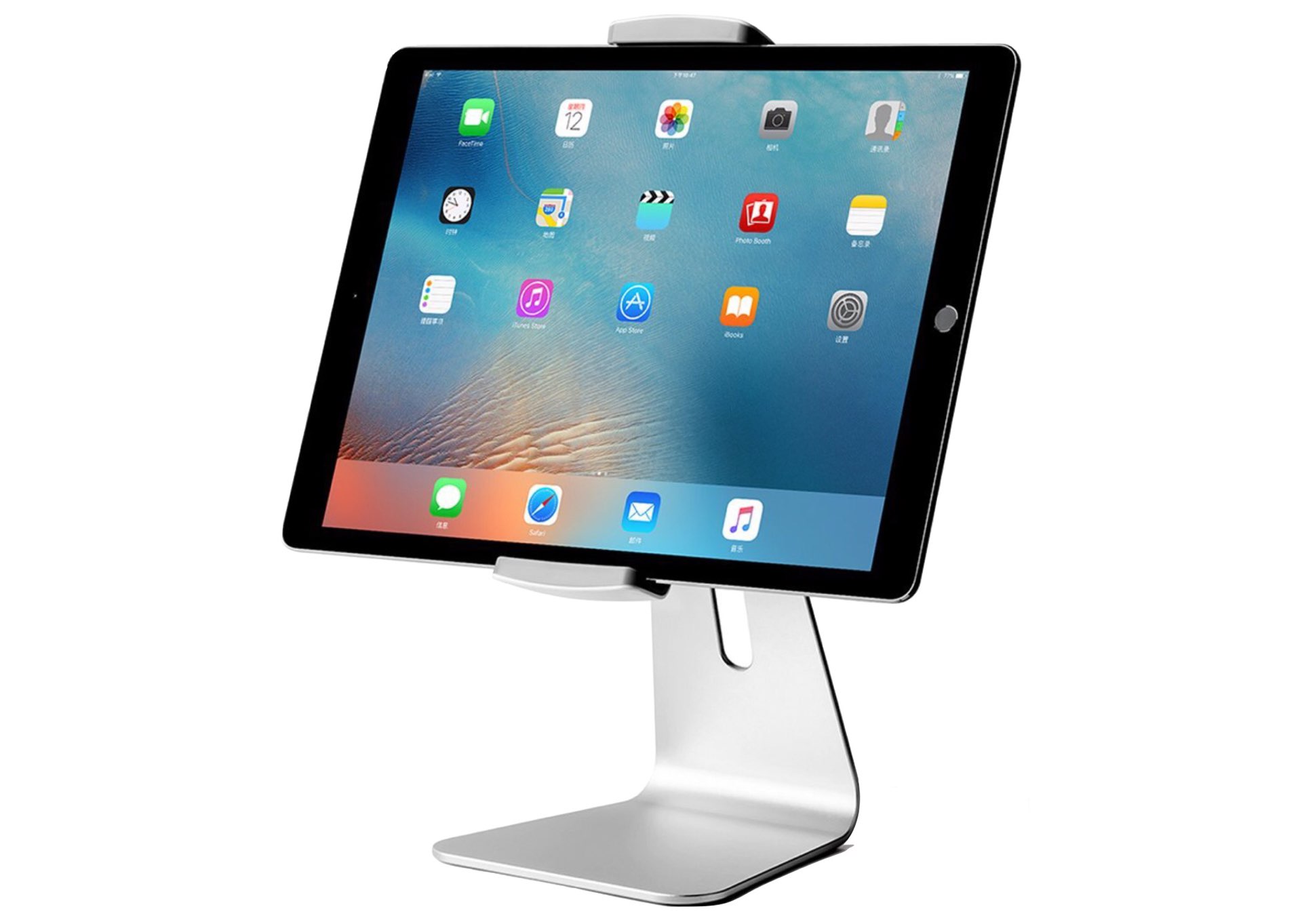 Viozon AP-7S Tablet Stand
One thing about using an iPad as one's primary work device is that you almost always need some way to keep it propped up so your hands are free to do other things (typing, using a stylus, etc). It also helps if it's positioned at an angle that won't kill your neck after a while.
Enter this iPad/tablet/e-reader stand by Viozon. It sports a remarkably iMac-like bead-blasted aluminum base with a hinging clip mechanism that accepts one of two included device clamps, which you can swap out based on the size of the device you're using. Between the two of them, these clamps can accept devices between 9″ and 13″ — that includes all iPad models, Kindle Fire, Microsoft Surface, and more.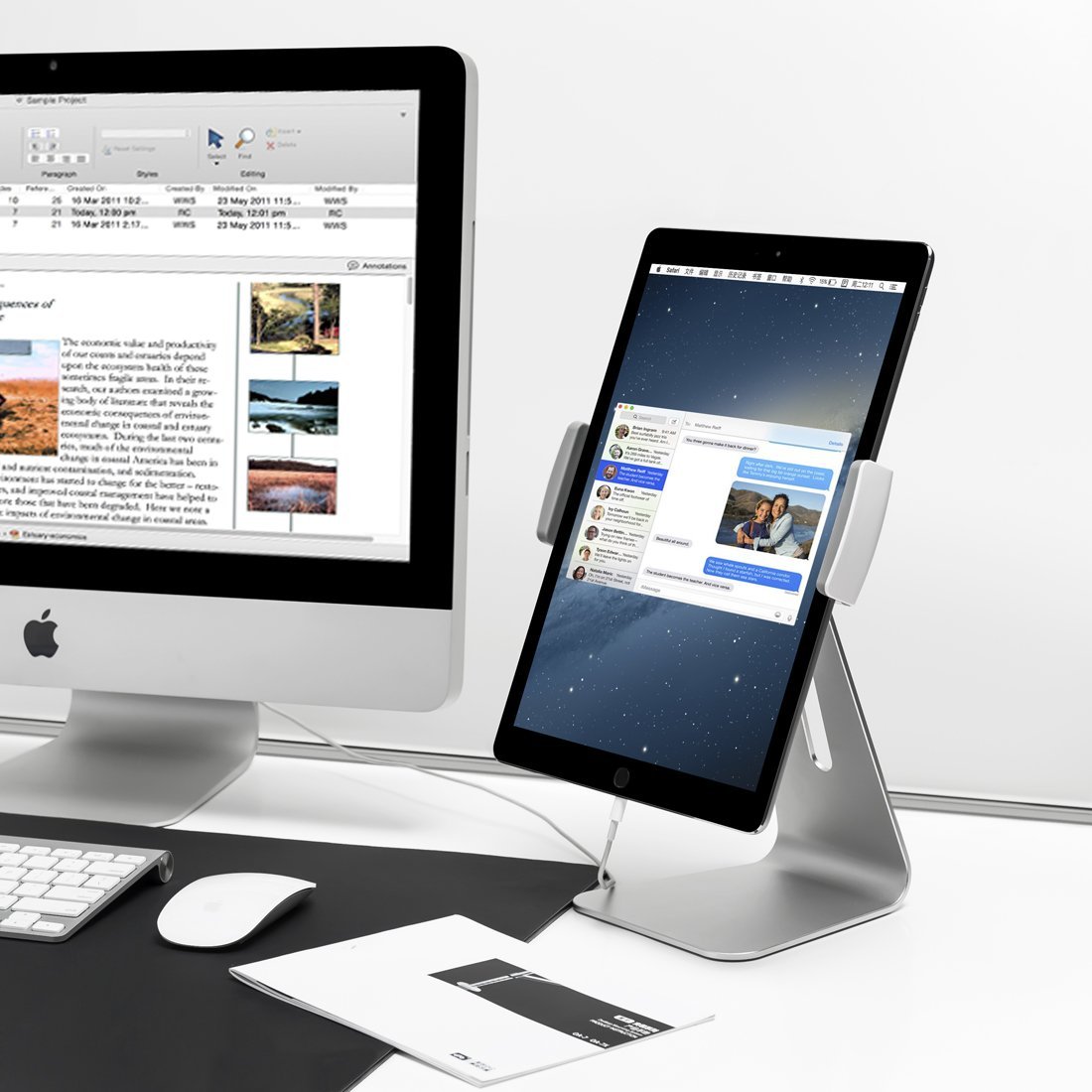 Whichever device you use, the stand allows you to rotate it 360° for landscape or portrait use, and tilt it 180° up and down for the best viewing angle. In addition to how securely the clamps hold onto your device, the stand's base has non-slip feet to maintain the most stable and secure mount possible.
When you're not using this thing for work, it's a great way to follow a recipe while you cook or watch a show on your nightstand before bed. It'd probably work pretty well in a retail environment too, since so many iPads and other tablets are being used in place of cash registers these days.
YouTuber Devin Encore Macon (aka "CKid") put up a good overview of the stand several months ago:
The Viozon stand could be your tablet's new homebase. If that sounds up your alley, you can get it for $40 on Amazon.