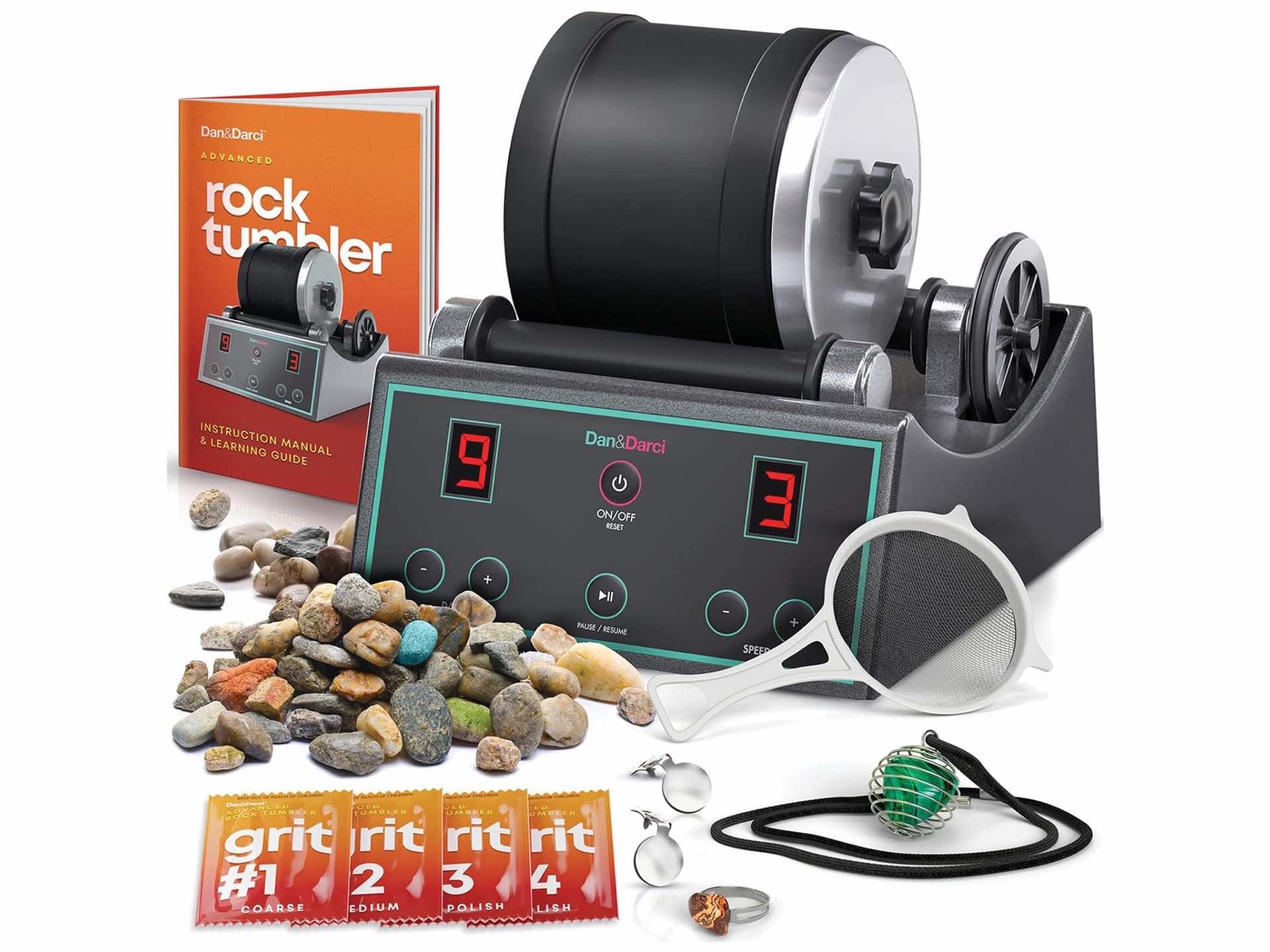 Dan&Darci Advanced Professional Rock Tumbler Kit
My 11yo son has a promising future as a geologist one day, should he decide to go that route. For years he's been obsessed with collecting rocks and minerals everywhere our travels take us — from slivers of obsidian to chunks of malachite to pieces of sea glass and beyond — and he's assembled quite a stockpile of the things. He can rattle off all kinds of interesting facts about each one, and he's talked about starting a little business selling the nicer pieces to other people at the RV meetups we attend.
As you can imagine, he's exactly the right person to have a rock tumbler. And if you or someone you know is also a rock collector, you should consider getting one as well.
If you're not familiar, a rock tumbler is a device used to smooth and polish rocks by tossing and rolling them around with water and some abrasive gritty material. Over the course of weeks or months, the inner beauty of those rough rocks comes out and they become beautiful, shiny gemstones that are fun to collect, can be made into jewelry, can be used for decorative purposes around the home, or whatever else you like.
The Advanced Professional Rock Tumbler Kit by Dan&Darci comes with a lot of what you need to get started in this hobby, including the machine itself, a few packets of grit (although I do recommend buying more because you'll go through it pretty much immediately), a half-pound of assorted rough rocks to try in it, some jewelry fasteners, a gem storage bag, and more.
The barrel can hold up to a pound of material, which isn't a huge amount by any means but should be fine for anyone dipping their toes into tumbling. There are larger machines you can upgrade to later if you feel like this is an activity you plan on sticking with for the long haul.
Get this starter rock tumbler kit for $60 on Amazon.