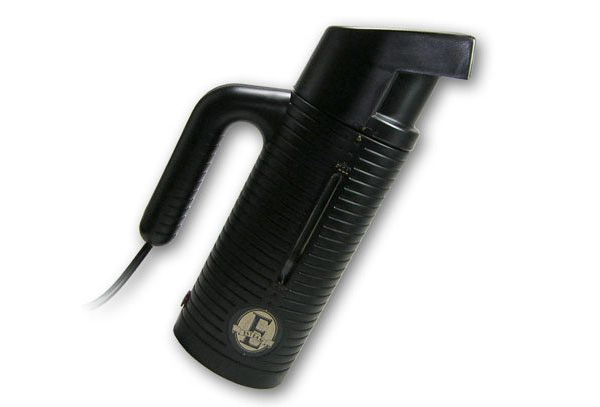 Jiffy Travel-Size Steamer
I don't travel that often, but how many times has Anna or I pulled a shirt or pair of slacks or dress out from our closet only to find that they are in need of ironing? I can't even answer my own question because it seems like this happens all the time (especially when we are running late for a wedding). A nice steamer is one of the quickest and most convenient ways to remove the wrinkles from your clothes. And rumor has it there is no finer steamer than a Jiffy.
Though some folks don't mind keeping a full-sized steamer in their home, I don't have the spare square footage. But this travel steamer — besides being less demanding on its needs for space in my closet — is also less demanding on my wallet. Win, win I say.