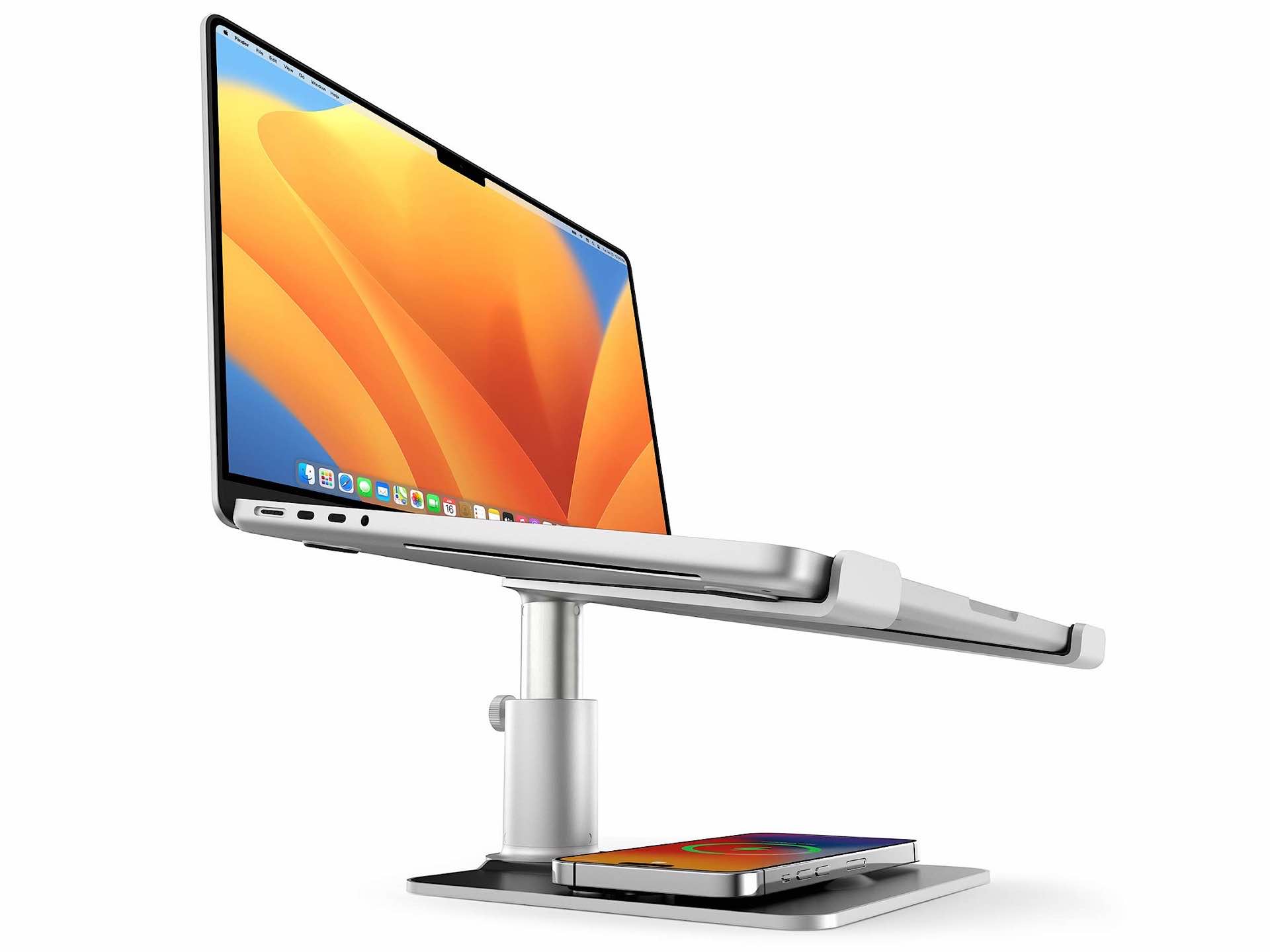 Twelve South "HiRise Pro" MacBook Stand with MagSafe Charger-Ready Base
While it shares a name with the company's iMac/external display stand from half a decade ago, and it does a similar job of raising your work device to a more ergonomic viewing level, Twelve South's newer HiRise Pro for MacBook is a different product in a couple of key ways.
For one thing, there's no "gear garage" to store stuff in. But, you get two positive tradeoffs in exchange:
The stand's height is adjustable this time around — between 2.5″ to 6″ off your desk — so you can bring your MacBook's webcam to eye level for video calls, or simply to better align with your iMac or display.
The base of the stand hides a chamber for a MagSafe charging puck (which you must provide), turning it into a covert wireless charger pad for your iPhone or AirPods.
As with all things Twelve South, this sturdy aluminum stand is crafted with the highest level of quality, and every little detail has been considered, like the patterned silicone covering the arms to protect your MacBook from scratches, the supports at the ends of those arms to securely hold the device in place, and the vegan leather lining of the base/charging pad to add a bit of extra refinement.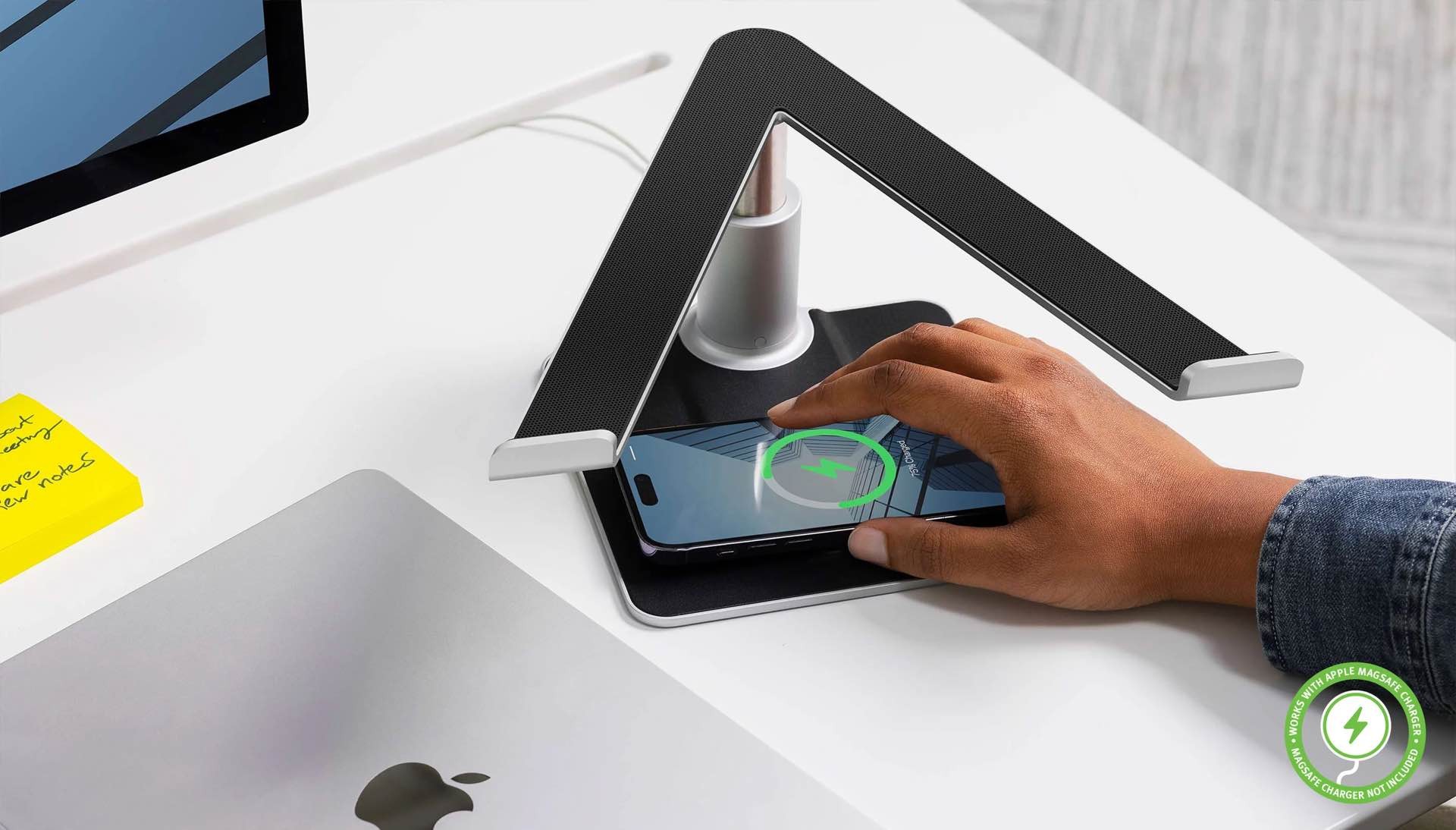 Get the HiRise Pro Stand for MacBook for $82 on Amazon.