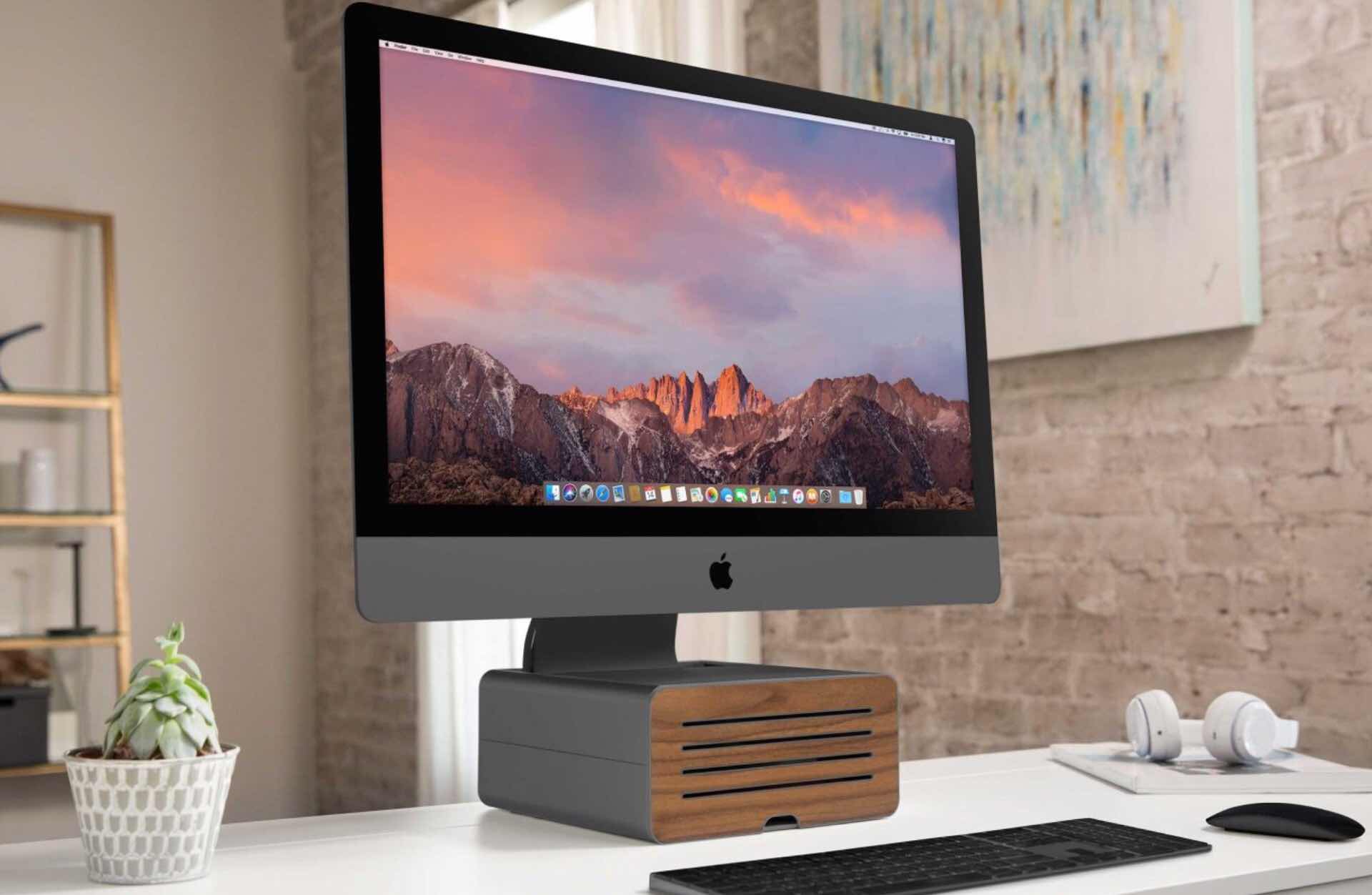 Twelve South's HiRise Pro Stand for iMac and External Displays
On top of looking great — as their products always do — Twelve South's sleek HiRise Pro stand serves two purposes:
It ergonomically elevates your iMac, iMac Pro, or external display to eye level, with four height options to choose from.
It doubles as a "gear garage" to store your desk paraphernalia in, keeping your workspace organized and clutter-free.
The first purpose ties into the second, actually — whichever of those four levels you choose to place your iMac or display at, it naturally creates a divider shelf inside the storage bay for a bit more organization.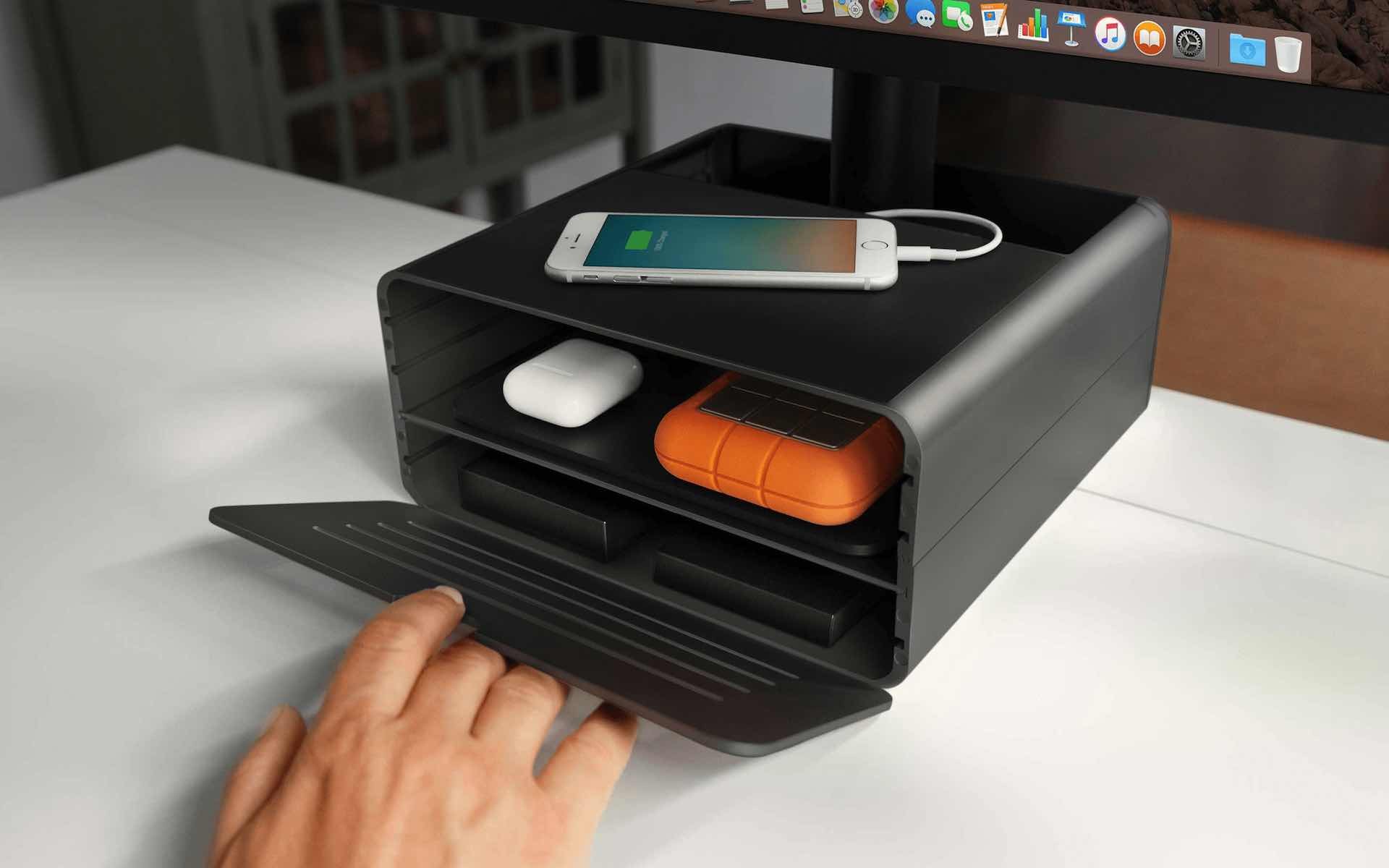 On the front of that bay is a vented, double-sided faceplate/grille that's gunmetal steel on one side (to match the rest of the HiRise Pro) and walnut wood on the other. It attaches magnetically on both sides so you can quickly swap out looks at will. The back of the bay has a cable management slot where you can feed whatever number of cables you like, especially for backup drives stored inside the bay.
The top of the stand sports a soft leather "landing pad" acts like a valet tray for your iPhone, Apple Watch, keys, glasses, etc.
This is just a slick-as-all-get-out accessory you'll love having on your desk. You can get it for $150 on Amazon.