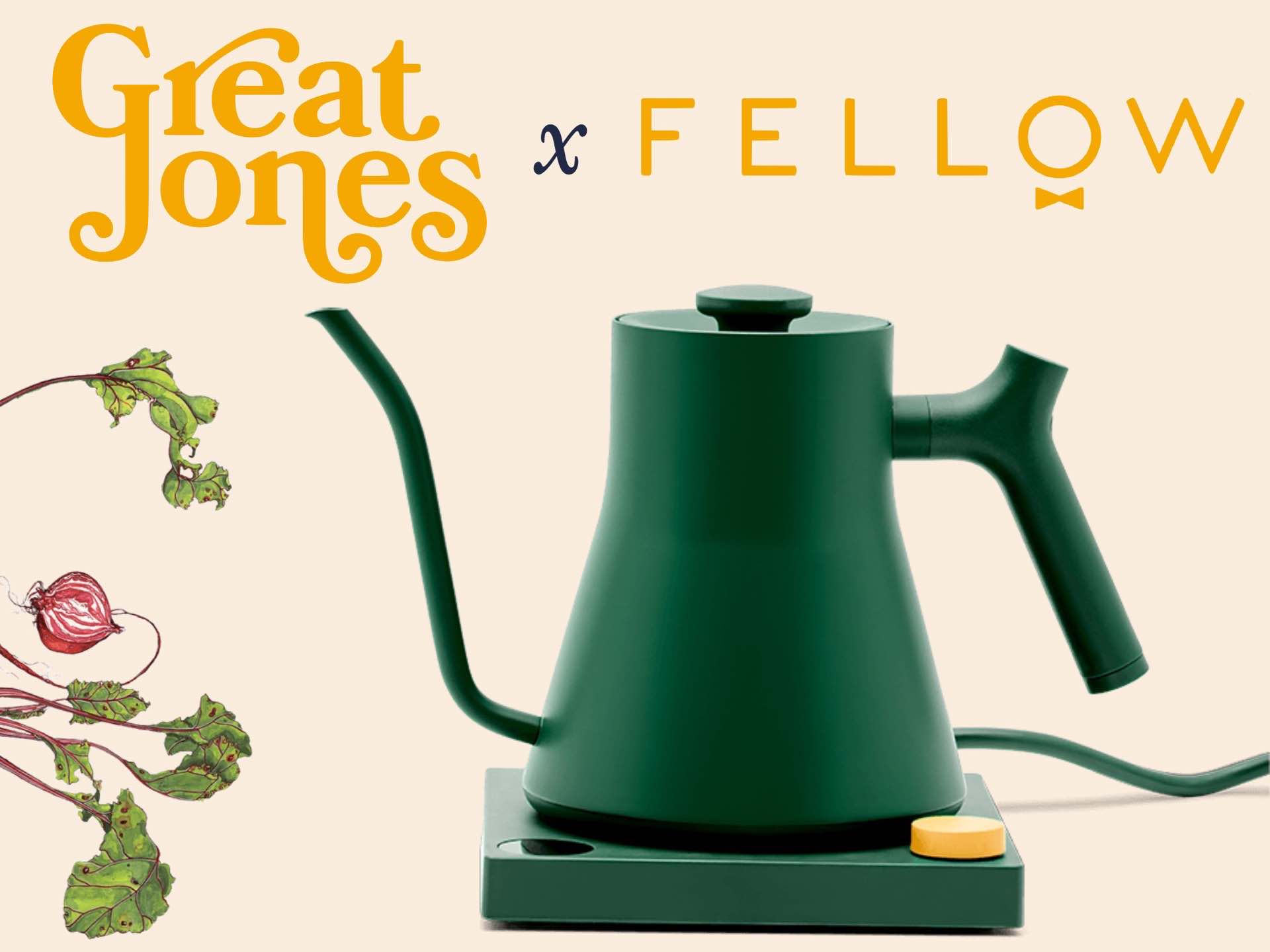 The Stagg EKG "Great Fellow" Limited-Edition Gooseneck Kettle
The Stagg EKG variable-temp kettle by popular coffee accessory company Fellow remains one of our favorite pour-over kettles, in both its matte black and bright white variants.
And now a beautiful new colorway is here to play — I'm talking about the "Great Fellow" edition kettle, which they've created in collaboration with kitchenware company Great Jones. This limited-edition version of the EKG comes in "Broccoli [Green] with a pop of Mustard" and I'm betting it's going to sell out fast because it looks awesome: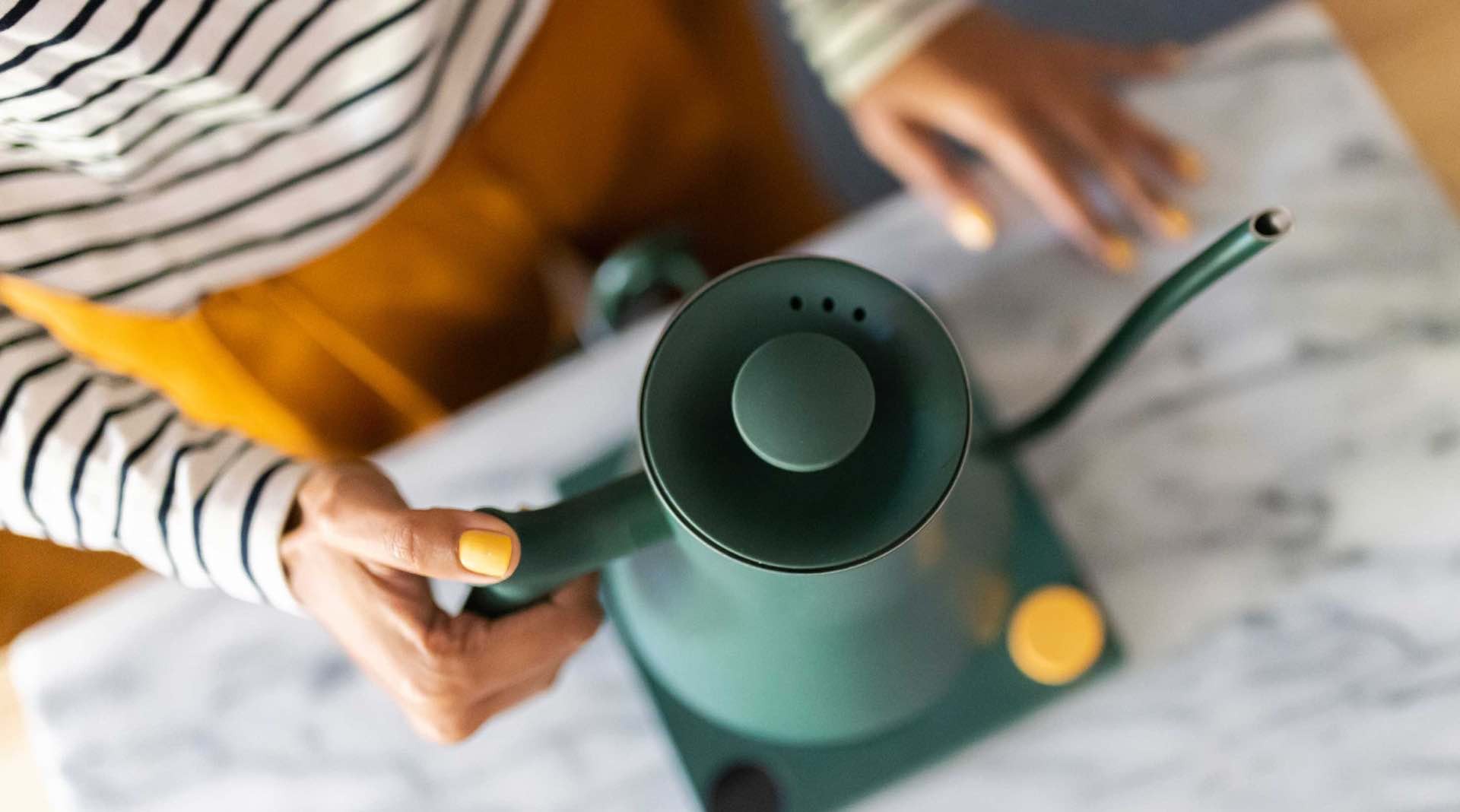 Aside from the nice colors, this version has everything we love about the Stagg EKG: the slow, controlled pour, the precise temperature control, the ability to hold that temp for an hour, and the built-in brewing stopwatch.
Get the Great Fellow kettle for $160 while supplies last.