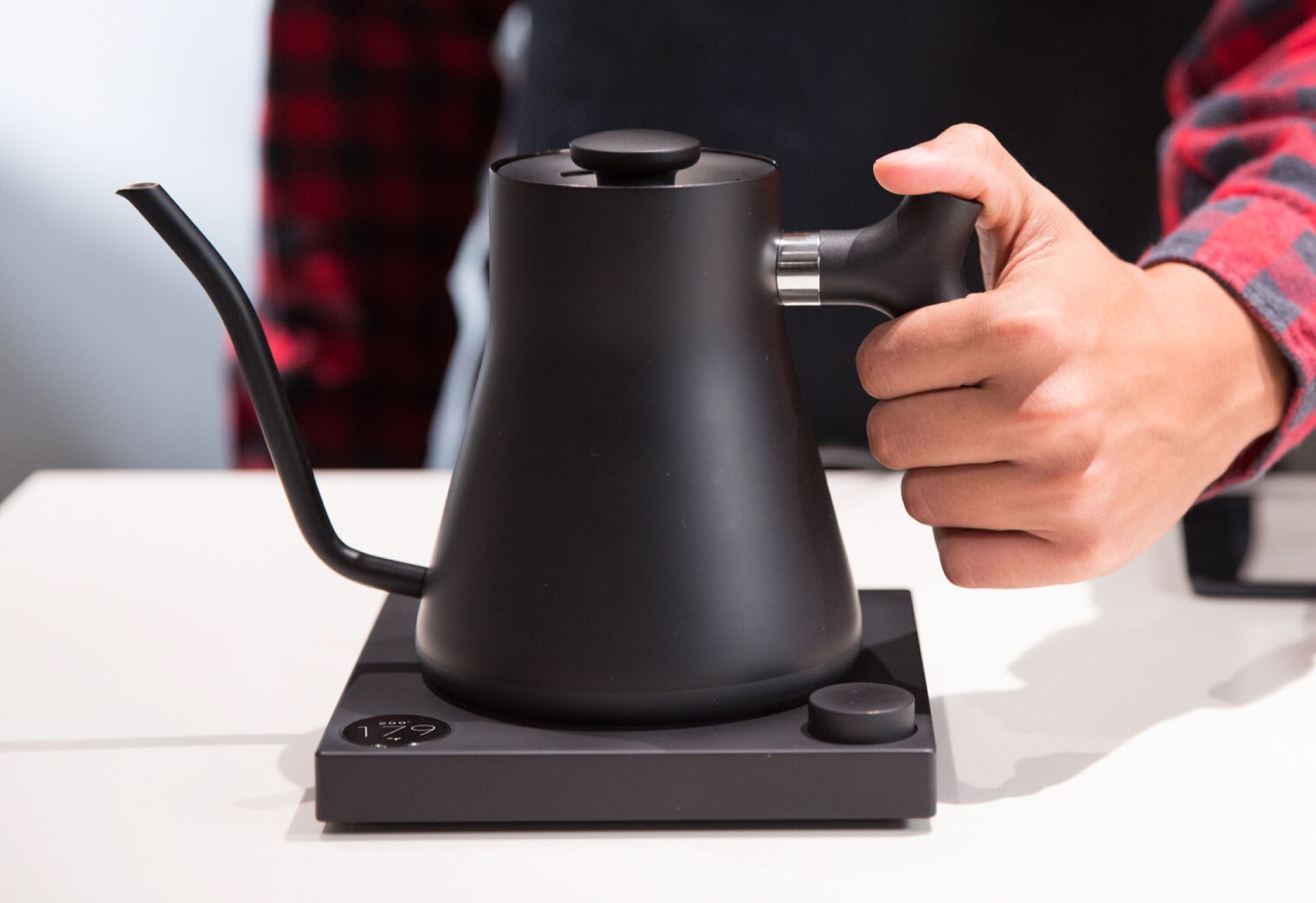 The Stagg EKG Kettle
As much as we still love the Bonavita variable-temp kettle around these parts, one thing it'll never be lauded for is chic style. The Stagg EKG, on the other hand, offers similar temperature control in a far sleeker package. It's an attention-grabber for sure, sporting the same minimalist matte black look and ergonomically counterbalanced handle as its older sibling, the original Stagg.
The EKG's base has a temperature control knob that lets you heat water anywhere between 135°F (57°C) and 212°F (100°C), with an option to hold that temperature for an hour. After heating, the base's built-in stopwatch can help you time your brewing process. Compared to the Bonavita's 1,000-watt heating element, the EKG's 1,200-watt one heats all the faster.
One tradeoff with the EKG is that it has no temperature presets like the Bonavita, but that isn't too big a deal, especially for finicky brewers like myself.
Get the Stagg EKG kettle for $149 on Amazon.