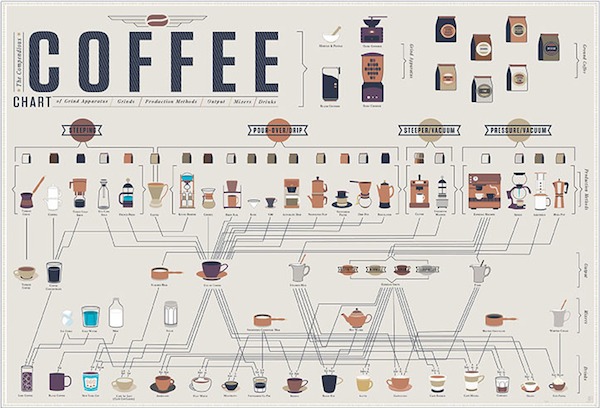 The Compendious Coffee Chart Poster
Coffee is always an adventure. Here at the Tools & Toys headquarters we prefer a coarsely-ground cup of Guatemalan coffee brewed in our trusty AeroPress. And every now and then we bust out the Espro Press. But even that just the tip of the proverbial coffee iceberg.
From coffee grinders and the various coarseness of a bean grind, to coffee brewing methods and types of drinks, the Compendious Coffee Chart poster maps out all the adventures you can have getting over caffeinated before your daily commute to work and again after dinner.
There are only 500 posters available. Printed in Brooklyn on 100 lb. stock, each poster is signed and numbered by the designer.