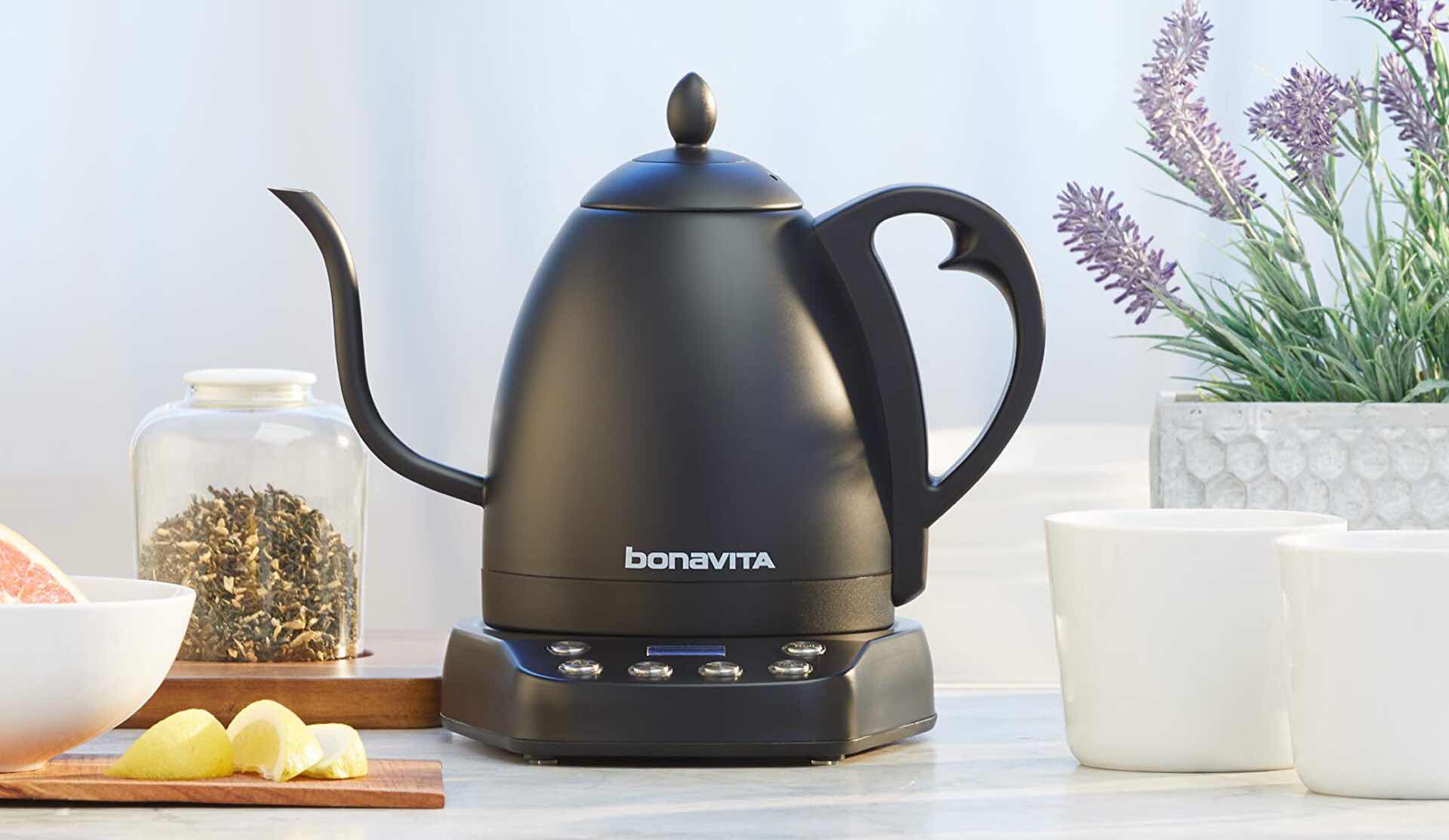 Bonavita's New "Interurban" Painted Variable-Temp Gooseneck Kettle
I had a strange dream last night that my trusty Bonavita variable-temp kettle had suddenly turned a matte black color, à la the Stagg EKG. Don't ask me why I'm dreaming about coffee paraphernalia, I didn't get a say in the matter.
Anyway, I was curious this morning if Bonavita actually sold such a thing, so I looked it up. As it happens, just a few months ago they actually did release something called the "Interurban", which is a painted version of the variable-temp that comes in three new colors: Matte Black (whaaaaaat?), Gloss Graphite, and Matte White, each with a matching-color stainless steel base.

It's like the universe was sending me vibrations or something.
There's also one in the original brushed stainless steel that similarly has a matching base rather than a black plastic one: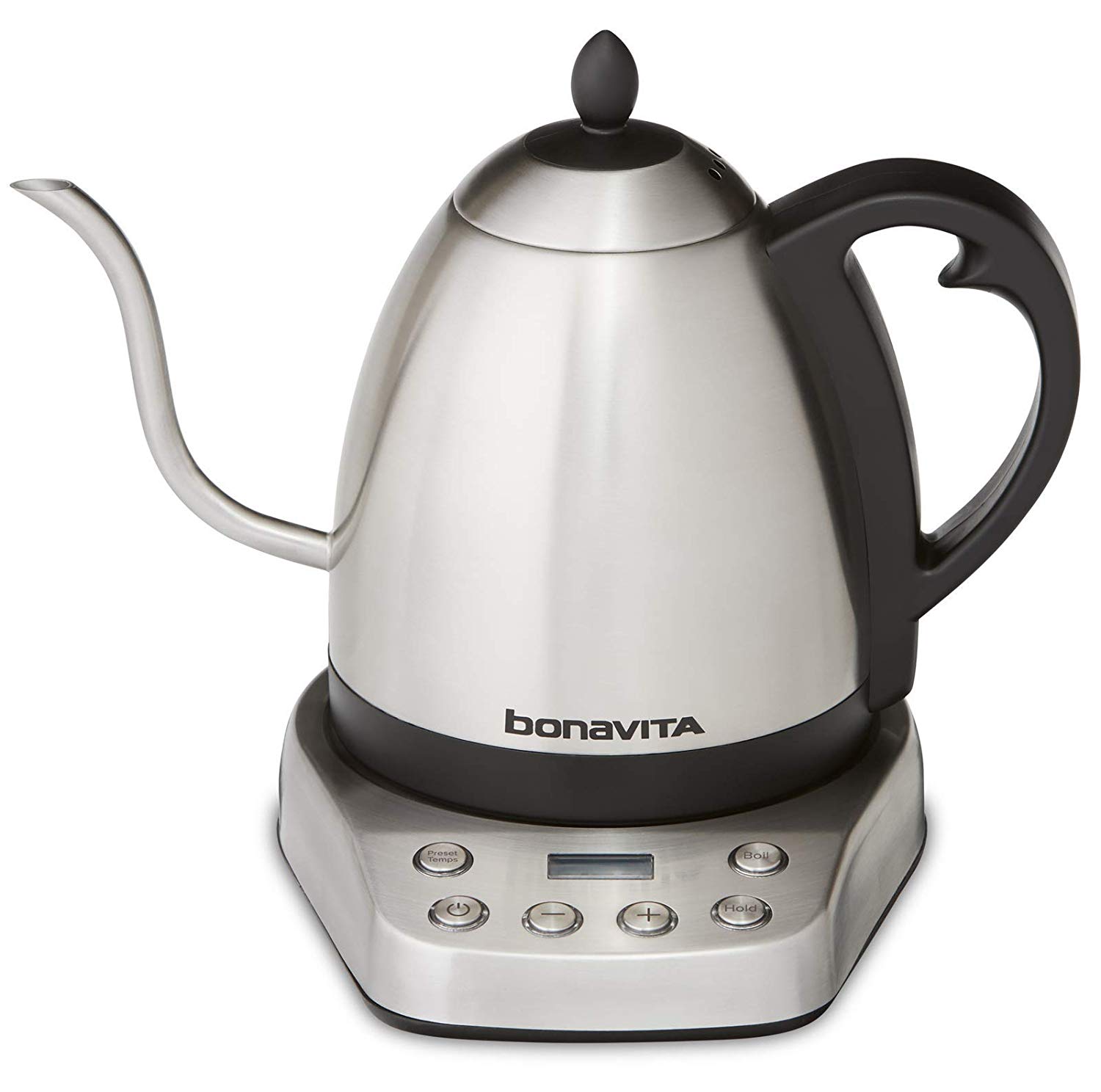 Like the original variable-temp, the Interurban kettle can be adjusted to whatever temperature you like between 140°F and 208°F and hold it there for an hour, with six handy presets you can quickly jump between:
140°F (60°C)
176°F (80°C)
185°F (85°C)
190°F (88°C)
205°F (96°C)
208°F (98°C)
There's also now a standalone "Boil" button for when the exact temp isn't so important to you as quickly getting the water up to boil. Nifty!
You can get any color of the Bonavita Interurban kettle for $120 on Amazon.