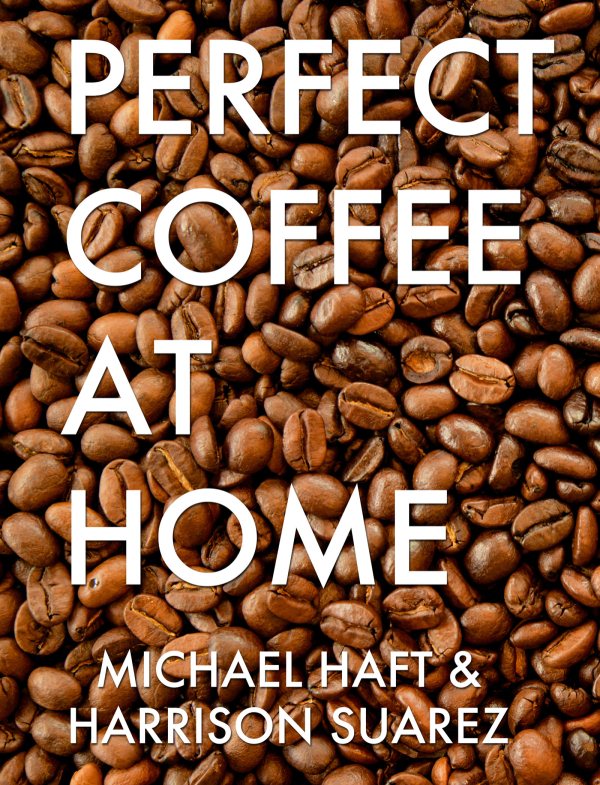 Perfect Coffee at Home
Perfect Coffee at Home, written by former U.S. Marines Michael Haft and Harrison Suarez and available only on the iBookstore for iPad, is all about the joys and methods of brewing an awesome cup—you guessed it—at home. They explain all the factors that go into every cup, and how you can tweak them step-by-step to get the best results.
Haft and Suarez have taken full advantage of iBooks' media capabilities here. The book is loaded with photos (some of which are interactive), audio snippets, nicely shot videos, illustrations by Ben Blake, and a jazzy soundtrack recorded by identical twins (and virtuosos) Peter and Will Anderson. It also covers all sorts of brewing methods: Aeropress, French press, pour over, Siphon pot, Technivorm, cold brew, and more.
These guys have written guest posts for The New York Times and The Atlantic, both of which are modified excerpts from the book. The first chapter of the book is also free to read on the iBookstore, so there are plenty of ways to sample their writing before buying the book.
Get Perfect Coffee at Home from the iBookstore for just $5, and take your first step towards brewing the perfect cup.