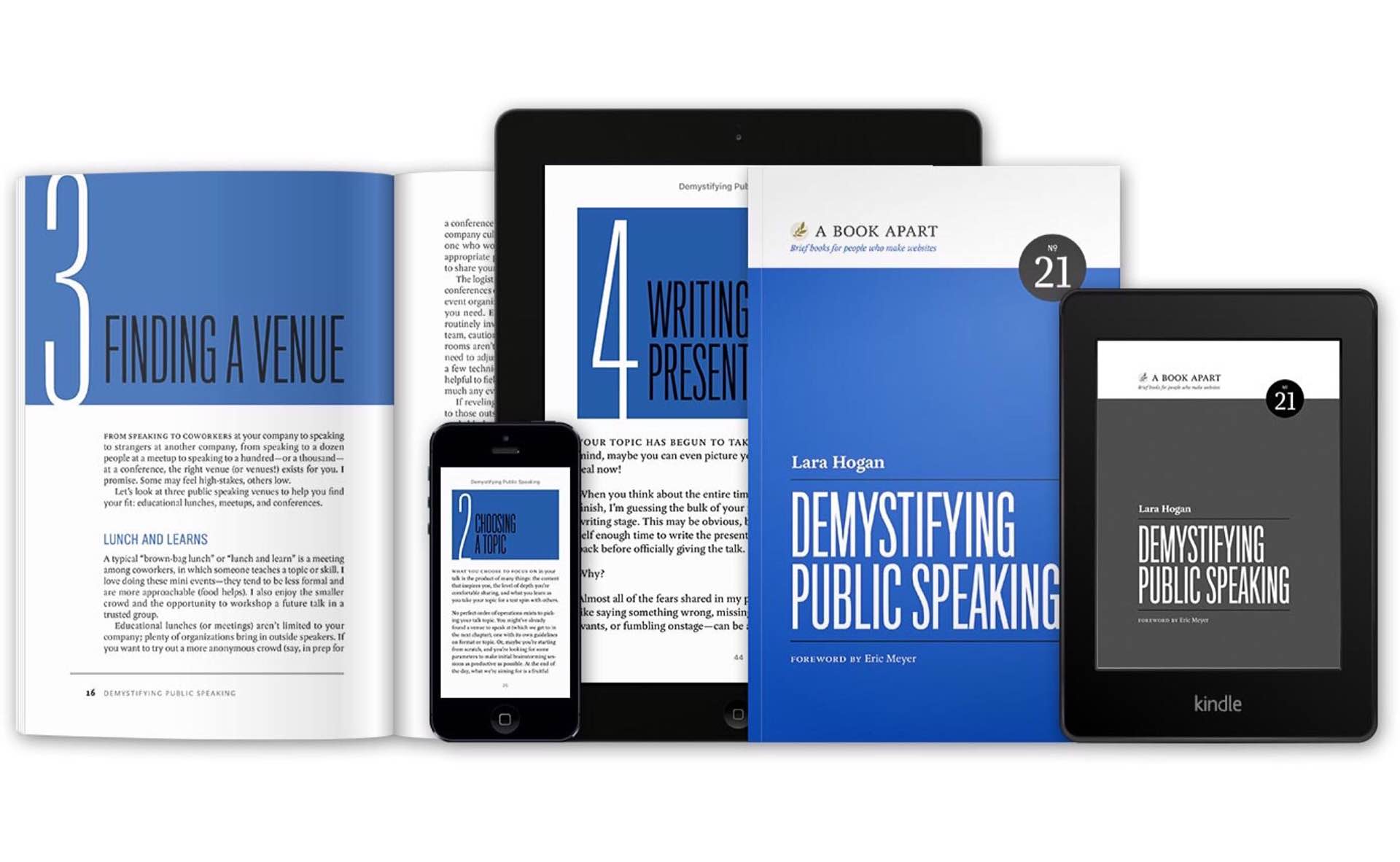 'Demystifying Public Speaking' by Lara Hogan
Lara Hogan's new book, Demystifying Public Speaking, is a practical, step-by-step guide to speaking in front of an audience:
Don't think public speaking is for you? It is—whether you're bracing for a conference talk or a team meeting. Lara Hogan helps you identify your fears and effectively face them, so you can make your way to the stage (big or small). […] You'll feel confident and equipped to step into the spotlight.
You'll learn about choosing talk topics, facing your fears about speaking, writing (and practicing!) your presentation, finding speaking venues, prepping on event days, and more.
Get the book at A Book Apart in these formats:
eBook ($11)
Paperback ($21 + shipping)
Paperback + eBook ($28.50 + shipping)