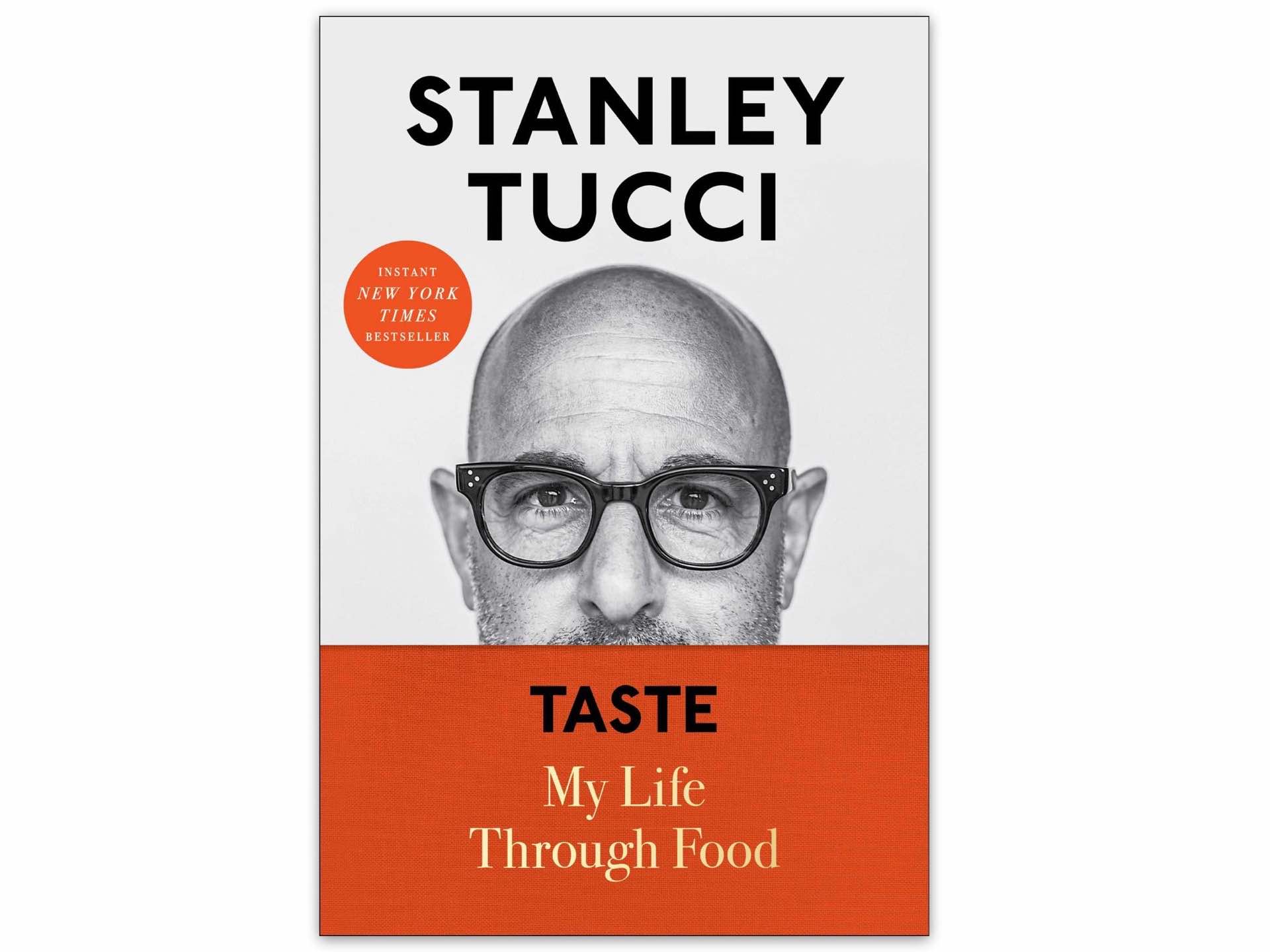 'Taste: My Life Through Food' by Stanley Tucci
Released a month and a half ago, prolific and talented Hollywood star Stanley Tucci's third food-centered book, Taste: My Life Through Food follows somewhat in the footsteps of The Tucci Cookbook and The Tucci Table, except this time it's not so much a straightforward cookbook as it is a memoir about his lifetime love of food — although there are still plenty of recipes for meals and cocktails sprinkled throughout.
Tucci brings all his trademark charm and gift for storytelling to the page, recounting his earliest memories of his mother's cooking and later sharing funny food anecdotes involving film co-stars like Meryl Streep, while also going into more personal matters like his bout of cancer a few years ago.
From the book description:
Stanley Tucci grew up in an Italian American family that spent every night around the kitchen table. He shared the magic of those meals with us in The Tucci Cookbook and The Tucci Table, and now he takes us beyond the savory recipes and into the compelling stories behind them.​

Taste is a reflection on the intersection of food and life, filled with anecdotes about his growing up in Westchester, New York; preparing for and shooting the foodie films Big Night and Julie & Julia; falling in love over dinner; and teaming up with his wife to create meals for a multitude of children. Each morsel of this gastronomic journey through good times and bad, five-star meals and burned dishes, is as heartfelt and delicious as the last.
Needless to say, if you're a fan of the man's work and career, you're gonna love this memoir.
Get the book in these formats: