Freshly brewed coffee can enlighten early morning conversation, invigorate afternoon debate, or underscore the elation one feels during a summer's eve. We drink it in the worst of times, and we drink it in the best of times.
Yet, for me, the romanticism of it all lies in the company you drink coffee with; close friends together, clasping their mugs, discussing and debating the important things in life.
For those moments when just one cup isn't enough, I turn to our BUNN Velocity Brew.
Headquartered in Springfield, Illinois, the Bunn-O-Matic Corporation is the parent company to a variety of beverage makers. Not just coffee brewers either, BUNN offers a variety of machines for commercial use, and if you've had a cup of coffee at any hotel or college over the past few years, odds are it was brewed in a BUNN.
Yet, despite the pervasiveness of BUNN brewers in the corporate world, I don't often see many households with one. This isn't necessarily a surprise though, as BUNN's base model 10-cup Velocity brewer costs just over $120. Juxtaposed against the $39 Mr. Coffee coffee maker (currently Amazon's "#1 Best Seller" for "coffee maker"), it can be a hard sell.
However, as with many things, the details make all the difference.
A BUNN brewer is a very simple machine. There's no digital clock, and it only has two buttons: one for the machine itself, the other for the hot plate. The only notable mechanical component is the lid, which swivels either direction so you can pour in water. The body is a black plastic, which matches the handle of the carafe, and the reserve hot water tank is metallic silver. Of all the appliances sitting on my counter, the BUNN is the man who actually owns more than one suit and matches his tie to his argyle socks. Quite simply, it is an understatedly handsome machine.
And did I mention it's fast?
BUNN advertises four minutes for a 10-cup brew. Since I regularly make about five cups, my wait time is even less. Key to this speed is the internal hot water tank, which, as the name implies, keeps a reserve of hot water ready for your next brew. Because you no longer have to wait for your cold water to heat up before dripping onto your grounds, the entire process is substantially quicker than most conventional coffee makers. And, as your coffee is brewing with the hot water from the reserve tank, the cold water you just poured in is already being heated.
In addition to being fast, BUNN's home coffee brewers are also very easy to clean. Both the carafe and the brew funnel are dishwasher safe, and every two to four weeks, I unscrew the small sprayhead and clean it with a few drops of dish soap. Depending on the mineral content of your water, BUNN recommends that you do a deep clean every three months. The deep cleaning involves letting one quart of white vinegar sit in the hot water tank for a couple hours, and then flushing it out with several fills of the carafe. It's easy to do, and I tend to do mine on weekend afternoons.
And although it's slightly more maintenance than the AeroPress requires, I appreciate the minimal effort required to increase the longevity of our BUNN.
Having owned a BUNN for over a year, and having used one for several, there are two things worth knowing if you're considering buying this brewer for yourself:
Firstly, it helps to imagine the BUNN as a finely tuned sports vehicle. This is a machine that is meant to be run, not sit around unused. In fact, should you go on vacation or not make coffee for a few days, it's a good idea to turn the BUNN off, so you don't evaporate all the water out of it's hot water tank. More than once, we've gone a few days without brewing any coffee, and when I come back to make some, I need to add extra water. If the tank ever gets complete empty, you'll need to fill it and wait about 15 minutes for everything to heat back up. However, if you make more than one cup of coffee with any regularity, you shouldn't have an issue.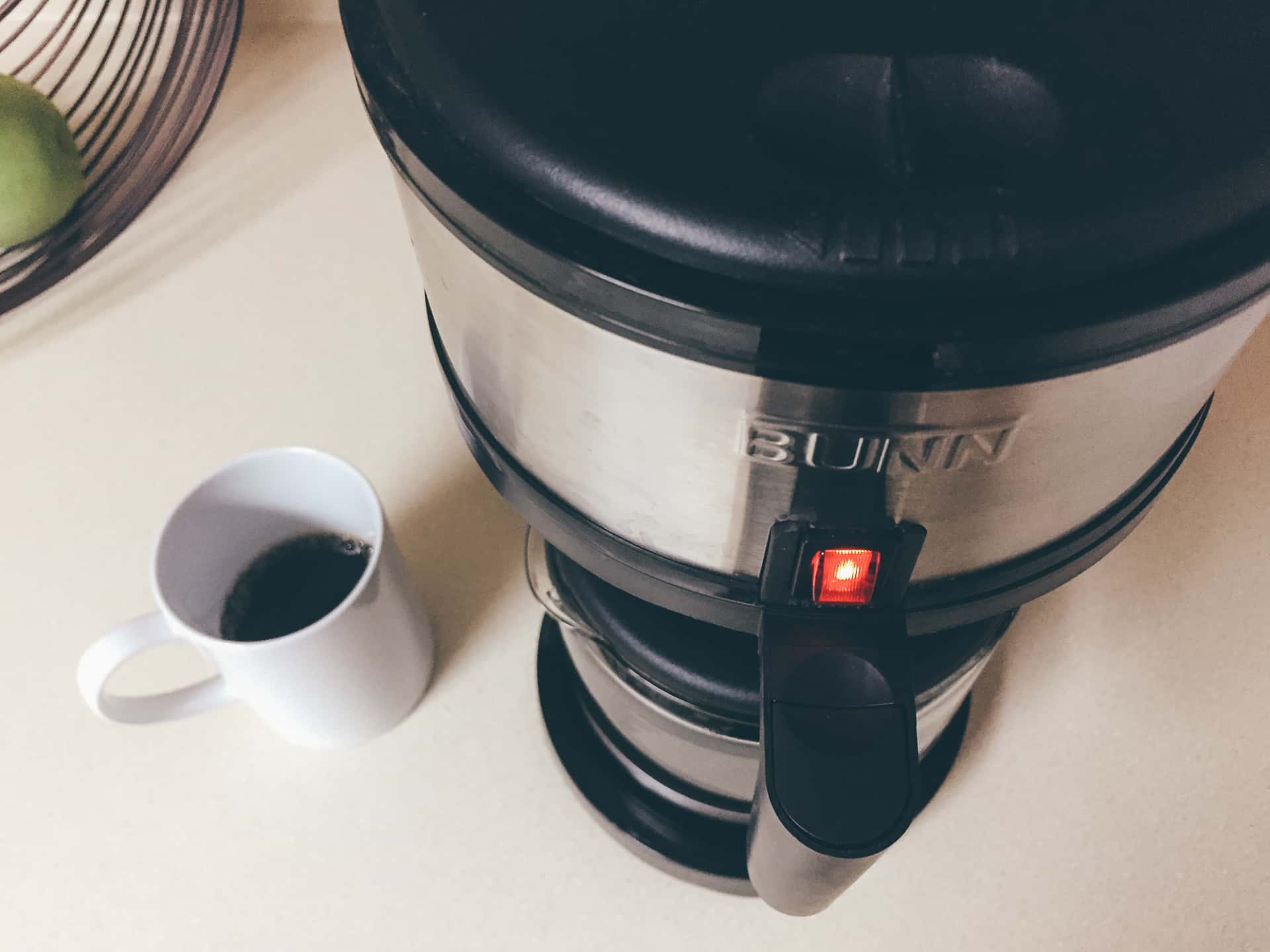 Secondly, I highly recommend buying the BUNN-branded coffee filters. They're slightly more expensive than regular filters, but they're taller, which means that they fit perfectly into the BUNN's brew funnel. The slogan on the box is "Taller Filters. Less Mess." and I can vouch for those words.
The BUNN doesn't tout a lot of the fancy features other coffee makers might have; however, the Velocity Brew's combination of speed and simplicity will make it difficult for me to go back to another brand. There are many ways to brew a single cup of coffee, but when great company calls for more than one serving, my BUNN stands at the ready.