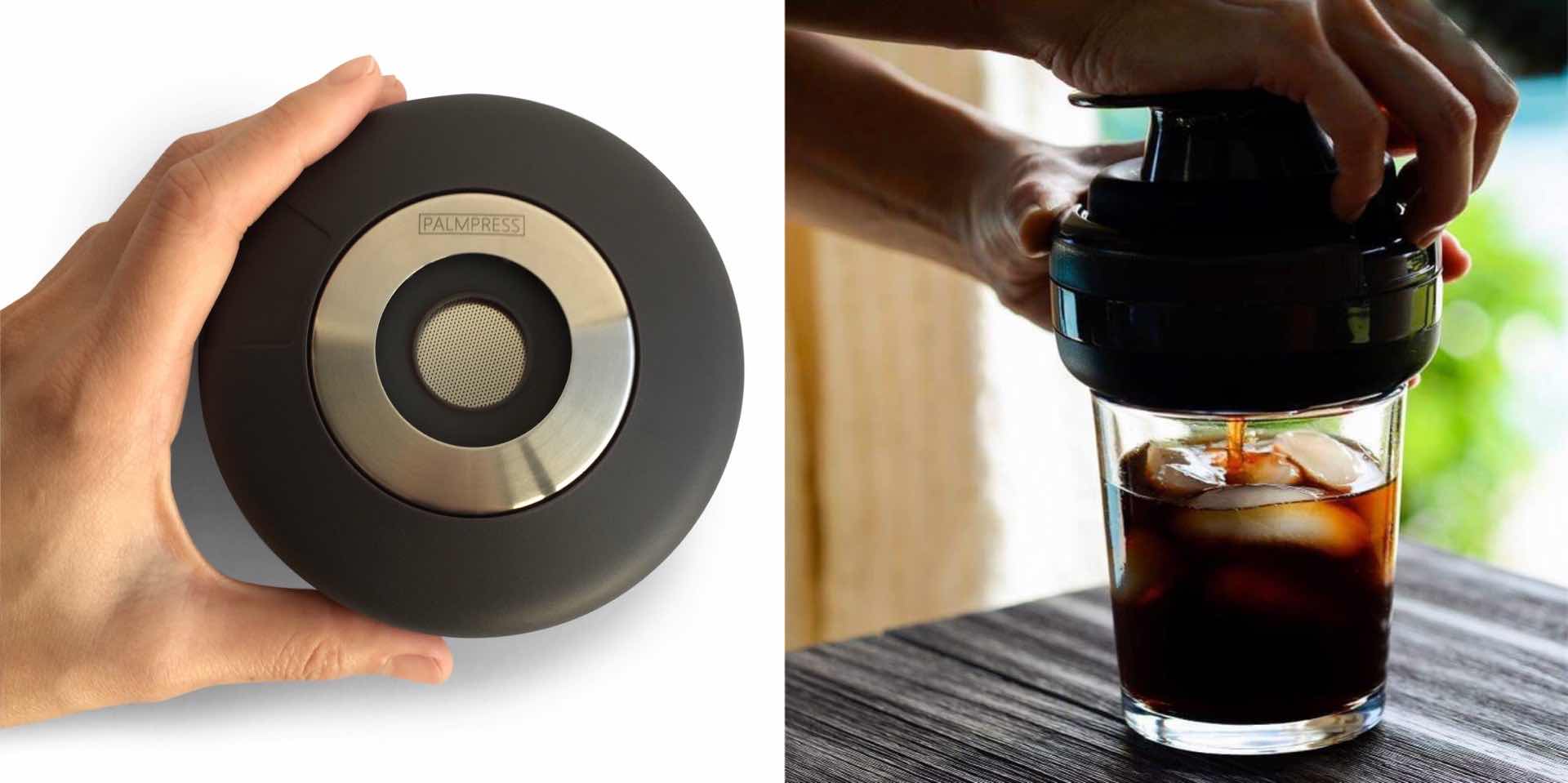 Palmpress Collapsible Coffee Press
Jessica Do Tully's invention, the Palmpress, is a portable, single-serve coffee press with an interesting concept that might just give the AeroPress a run for its money.
It's a collapsible silicone brewer that looks a bit a pour-over cone when expanded, except the whole thing is the press. You just fill it with coffee grounds and hot water, screw the lid on, wait a few minutes, flip it over onto a mug (watch out for that initial stream of hot coffee!), and gently press down. That's it.
Notice how I didn't say anything about using a paper filter or pod or anything like that? That's right — it's essentially a waste-free brewing process, every time.
Not only is it great to use at home, you'll never have to rely on terrible office or hotel coffee again. It packs down very small, it won't crack like glass or plastic would, cleanup is a breeze — it's even top-rack dishwasher safe — and most importantly, it makes a great cup of joe.
Part of that is because the coffee only ever makes contact with the inner food-grade silicone and the stainless steel filter, never touching the BPA- and phthalate-free plastic exterior.
The cap/stand is an ingenious bit of design, holding the cone upright and giving you a nice chunky non-slip grip to hold onto while brewing, without burning your hand.
You can get the regular black brewer for $39 at the Palmpress site. There's also a lovely eggshell blue version sold exclusively by Food52 for the same price.