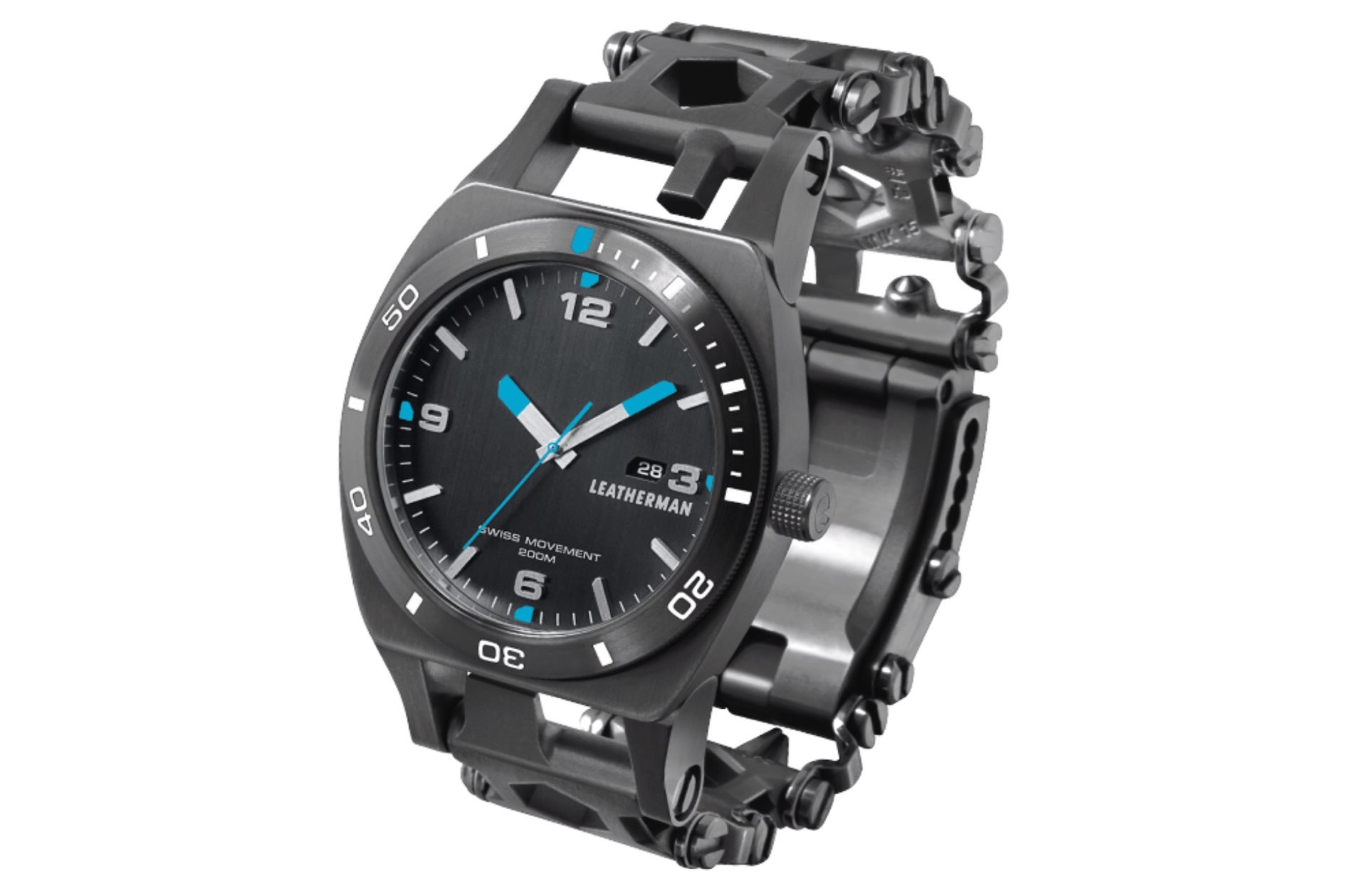 Leatherman Tread Tempo Watch & Multi-tool
As I pointed out in last year's "Everyday Carry: Unexpected" guide, the Leatherman Tread multi-tool bracelet is a handy way to keep a bunch of small tools on your person at all times without anyone being the wiser.
If you really want to step your game up, you can spring for their Tread Tempo, which includes the same 30 wearable tool links with the addition of a premium, Swiss-made watch. The watch is water-resistant to 200 meters and sports a scratch-resistant sapphire crystal, along with a precision Ronda 715 movement and date/time functions with three luminescent hands.
Here are all the tools included in the links of the "watch band":
⅛" flat screwdriver
3/32″ screwdriver
3/16″ screwdriver
¼" flat screwdriver
Flat screwdriver
#1-2 Phillips
Pozi-Driv #1
Pozi-Driv #2
6mm box wrench
7mm box wrench
8mm box wrench
10mm box wrench
11mm box wrench
12mm box wrench
⅜" box wrench
File
Strap cutter
Bottle opener
Carbide glass breaker
5/16″ screwdriver
3mm hex drive
4mm hex drive
5mm hex drive
6mm hex drive
#2 square drive
¼" socket drive adapter
Link tool
Torx #20
Torx #25
Torx #27
Get the Tread Tempo black or stainless steel for $450 on Amazon.