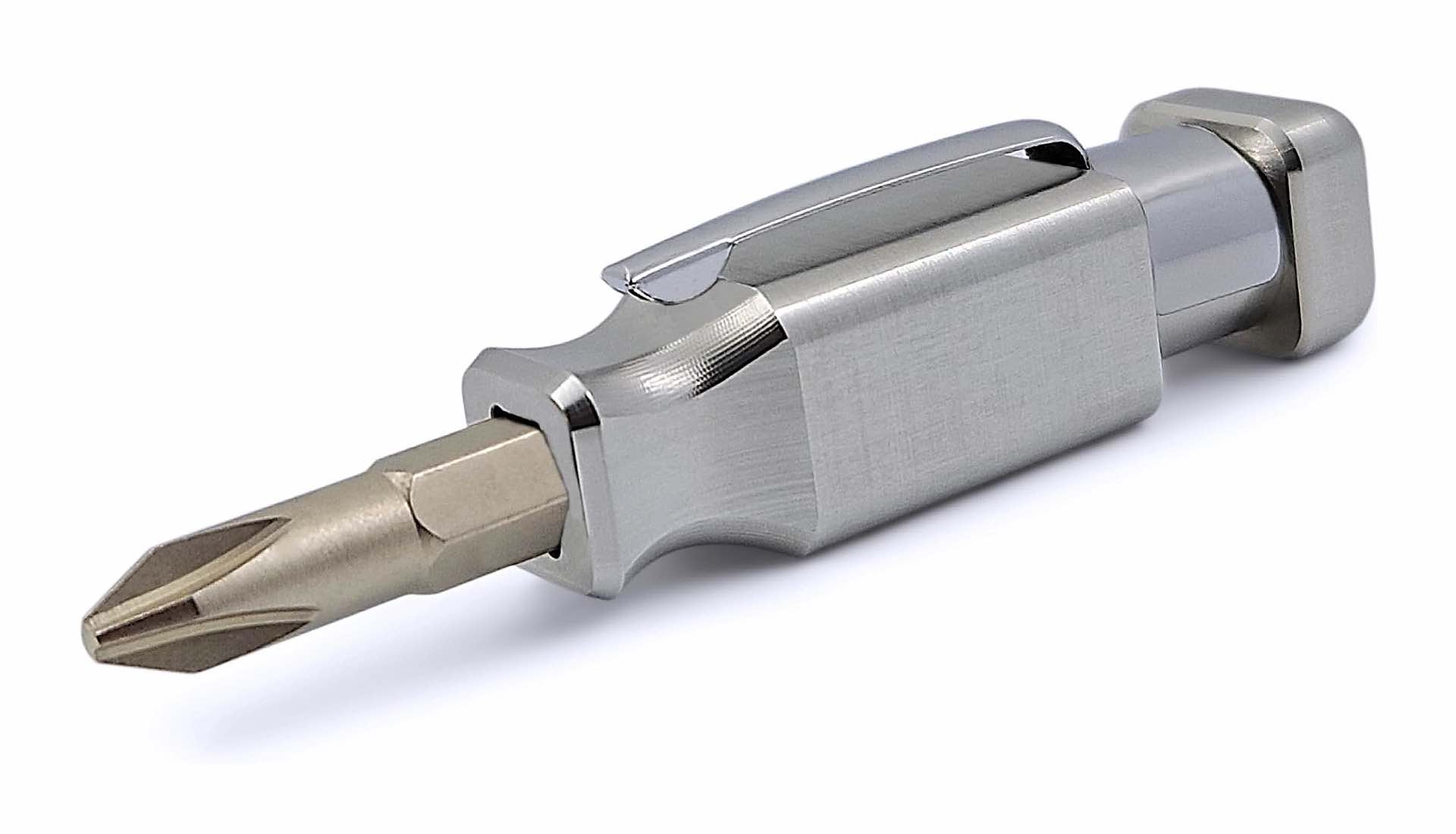 K20 Tools Double-Headed Pocket Screwdriver with Magnet and Clip
A pocket screwdriver is an invaluable tool to keep around, whether it's in your actual pocket or stashed in an easily accessible drawer somewhere. One way or another, it's one of those things you'll find yourself using all the time.
This particular pocket screwdriver from California-based K20 Tools is made entirely of metal (stainless steel and hardened steel for the respective pieces) and features two double-ended bits (one long, one short) that each have a #2 Phillips head on one side and a flat head on the other, and are strongly held in place by a recessed magnet.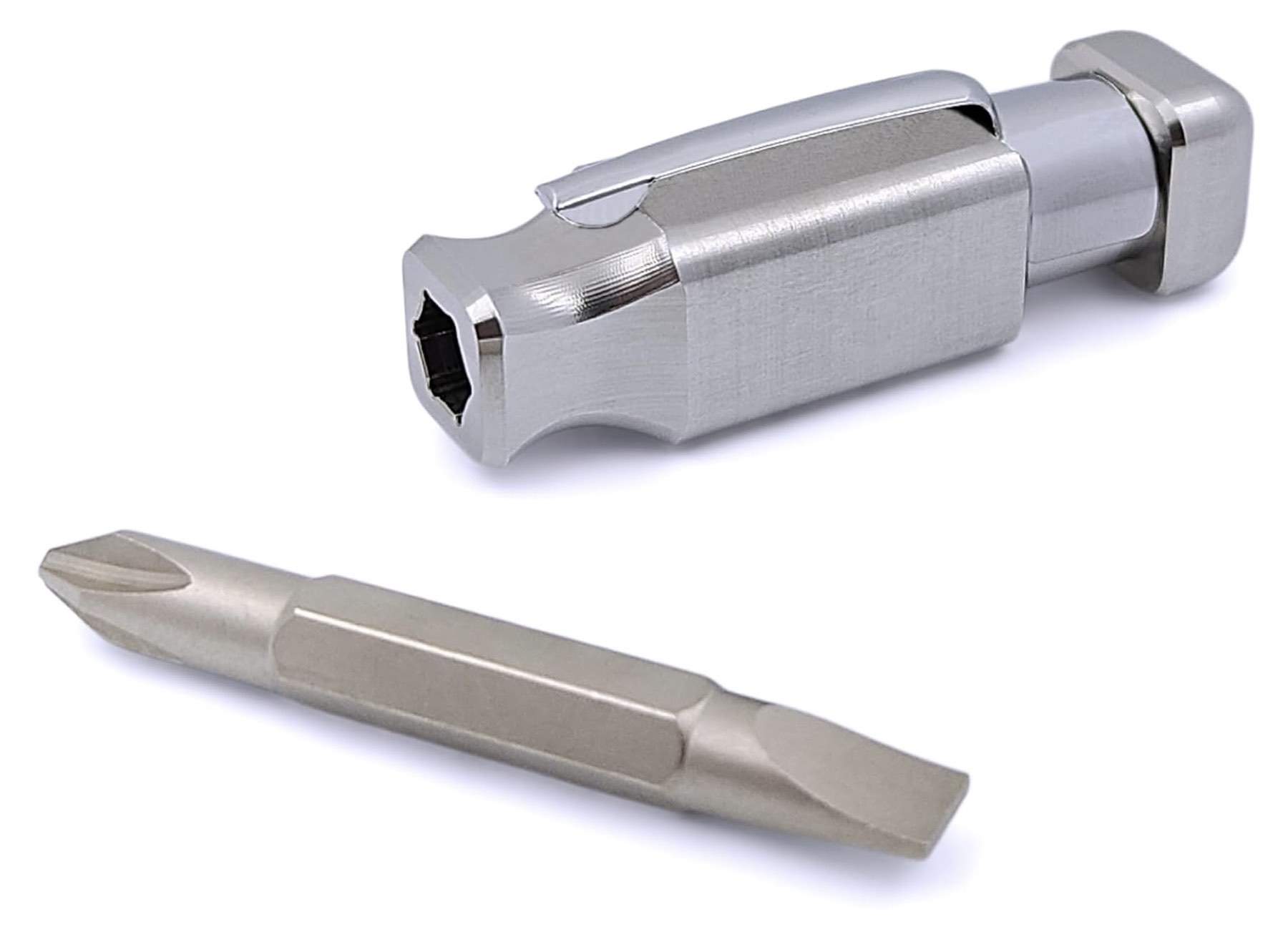 Add this useful tool to your home or EDC collection for just $14 on Amazon.