OXO Good Grips Flip & Fold Omelette Turner
OXO's omelette turner has the shape and size of a typical silicone spatula, but with a twist: The wide silicone head is very flexible, allowing it to conform to the sides of rounded pans and glide easily under your omelette. However, rather than being flimsy all the way through, the silicone is backed by a rigid nylon "spine" (that's the yellow knife-looking area) that lets you…well, flip and fold the omelette (or quesadilla!) without ruining it.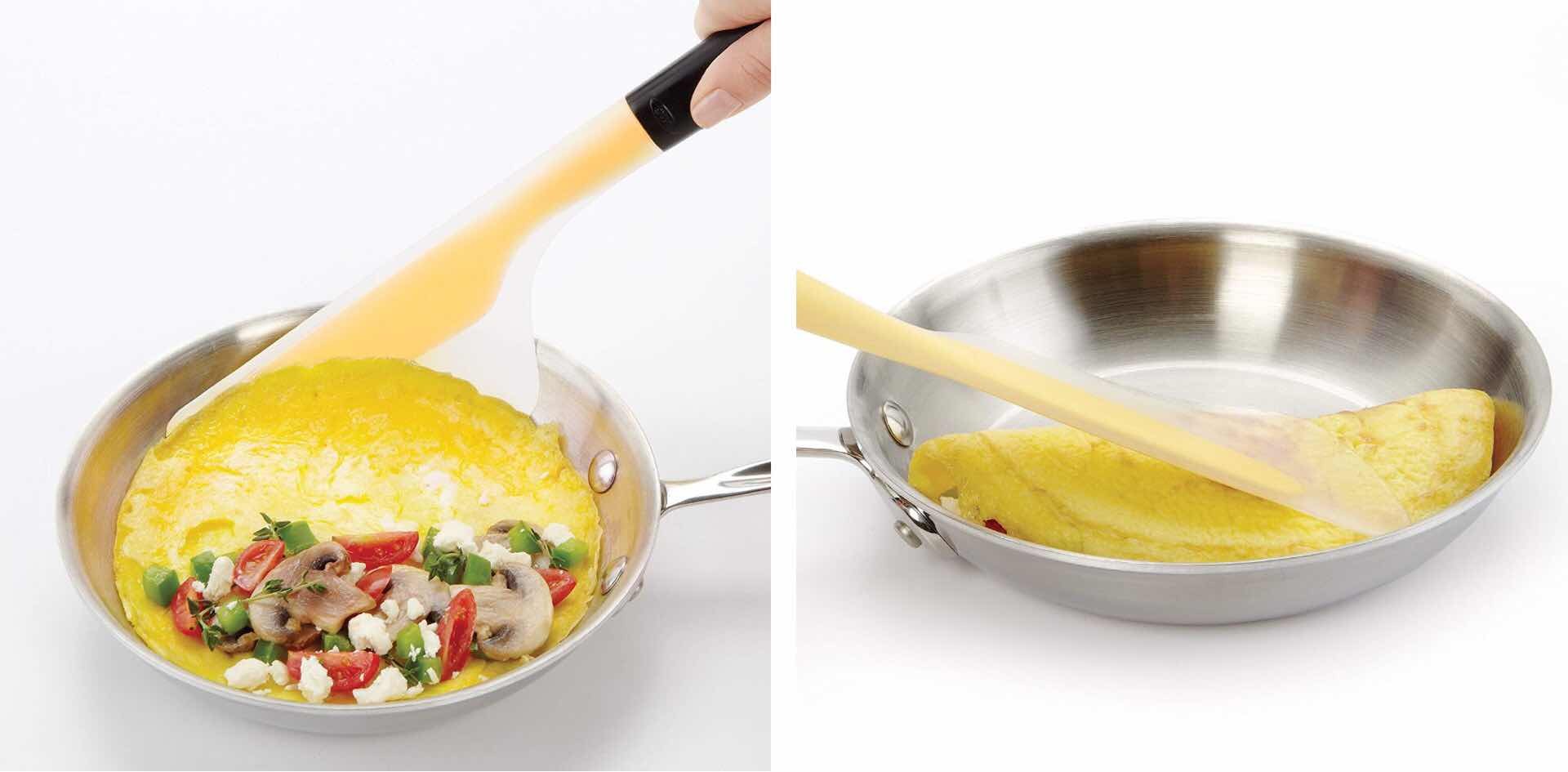 The turner comes in two sizes:
Mini ($8) — Designed for 8″ pans and smaller.
Large ($10) — For bigger omelettes.
Both feature a soft, grippy handle for comfortable use — whether you're right- or left-handed — and the silicone is heat-resistant up to 600°F. And like any silicone spatula, it won't damage your beautiful nonstick skillet. 😉
Wanna make the perfect omelette at home? This is your tool.