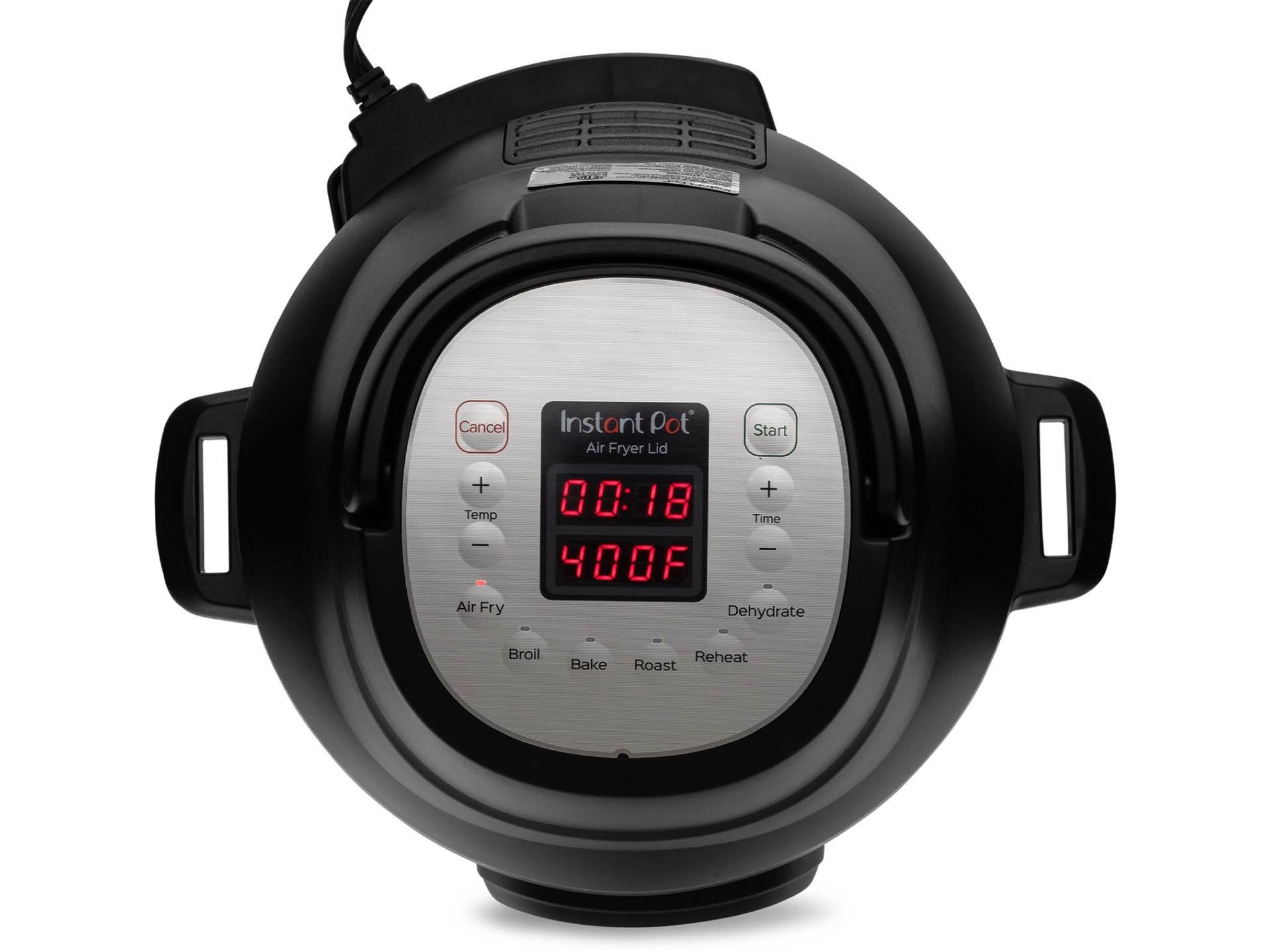 Instant Pot Air Fryer Lid (6-Quart Models Only)
If you already own an Instant Pot and have been wondering what all the fuss is about air frying, you should really look into getting the official Instant Pot Air Fryer Lid, which instantly (heh) turns your existing 6-quart appliance into a powerful air fryer.
While it doesn't do pressure cooking like the lid that comes with the Instant Pot, the Air Fryer Lid does unlock six other functions:
Air Fry (duh)
Broil
Bake
Roast
Reheat
Dehydrate
It also makes your Instant Pot look like a wizard — one of those lesser-touted features that's just as important IMO:
One thing you'll often hear about the Air Fryer Lid is that many people find it actually works better than some standalone air fryers! The inverse of that praise, however is that some people are bummed that they can't somehow pressure cook and air fry at the same time.
But what's this?? Apparently there's a possible workaround that I haven't verified or tested for myself, and even if I had, I couldn't recommend or suggest in any official or legal capacity?
So we were bummed about that too, but we came up with our own little solution since we didn't feel like buying an actual air fryer and having it sit out on our limited counter space-we put the air fryer lid on a regular bowl or pot! It works just the same! That way the air fryer and instant pot can be used at the same time. Kinda silly but works for us! 🤷🏼‍♀️
Anyway, you can get the Air Fryer Lid for $79 on Amazon. It's really great and you'll probably find yourself using it at least a few times a week, maybe even in place of your old kitchen oven.