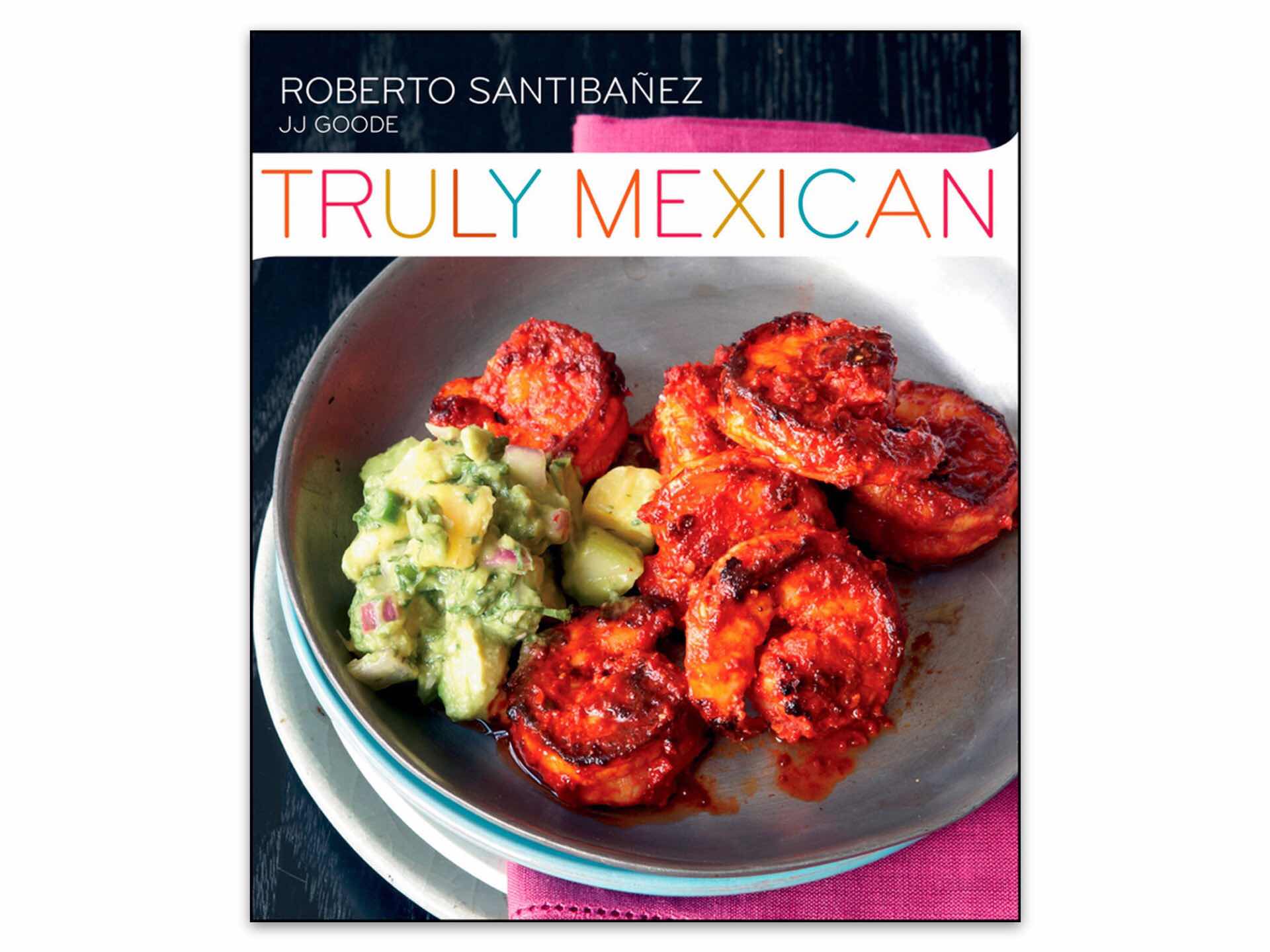 'Truly Mexican' Cookbook by Roberto Santibañez and JJ Goode
My family and I have been boondocking (RV camping without hookups) in Moab, Utah for the past week or so. Not only are the views here absolutely gorgeous, we discovered a taco shop in town that has this amazing spicy guacamole sauce on their salsa bar. It's way creamier than most guacamole — thin enough that it requires a ladle to pour — and it packs just enough heat without being overwhelming.
To make a long story short, we've become totally addicted to it. It goes good on everything. And since we're headed out of here tomorrow, we wondered if we could find a similar recipe online to replicate at home.
Truly Mexican: Essential Recipes and Techniques for Authentic Mexican Cooking is a 2011 cookbook by James Beard Award-nominated Mexican chef Roberto Santibañez and food writer JJ Goode — who's co-written a bunch of amazing cookbooks — that includes just such a recipe. All it needed was a creamy touch, which Charbel Barker achieves in her own recipe with the addition of a cup of Greek yogurt. Oh my gosh, so good.
Of course, Truly Mexican doesn't stop at that one recipe. It features 128 authentic Mexican classics in all, from classics like tacos, enchiladas, and tamales to more advanced dishes like Braised Short Ribs Adobo and Red Snapper Papillotes in Green Mole. It also covers a lot of helpful techniques you'll need to know, along with info on tracking down true Mexican ingredients.

From the description:
> Mexican cuisine is an American favorite from coast to coast, but many people are too intimidated to try cooking real Mexican meals in their own kitchens. In Truly Mexican, Roberto Santibañez shows you that it's the flavors that are complex, not the cooking. With effortless preparations and fresh, flavorful ingredients, Mexican home cooking can be simple and simply delicious. > > An introduction to Mexican cooking covers the main ingredients as well as how they're best prepared—from toasting tortillas to roasting tomatoes—and offers a few simple kitchen commandments that make great results a given. Recipes cover main dishes, sides, salsas, guacamoles, moles, adobos, and more.
If you're like me and can never get enough great Mexican food, you can pick up the hardcover edition of Truly Mexican for $20 on Amazon.