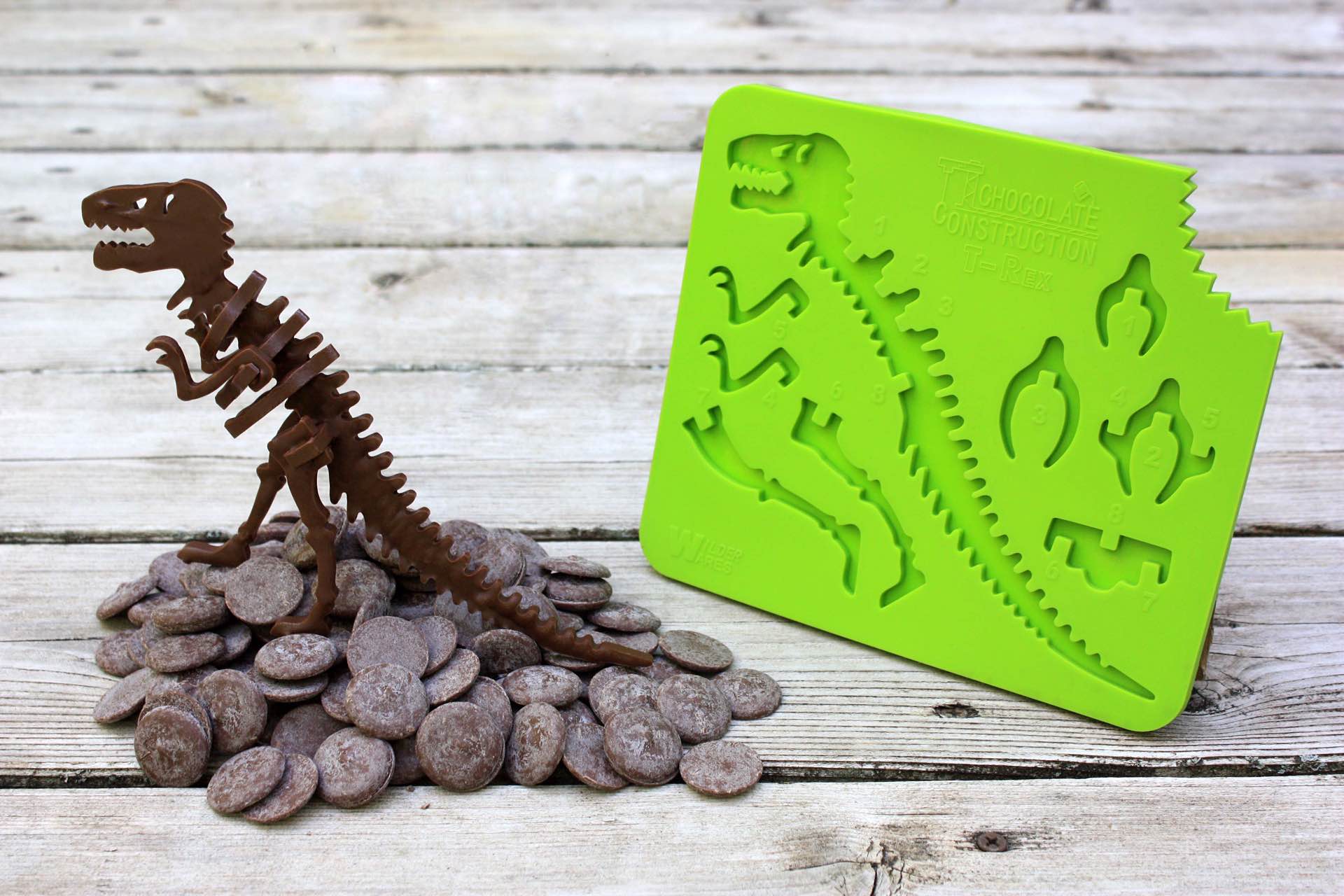 ChocolateConstruction Edible T-Rex Mold [Kickstarter]
This chocolate T-Rex mold that's on Kickstarter right now almost seems custom-made for my 5yo son. It lets you make an edible 3D chocolate dinosaur in minutes that can stand upright on its own before you devour it. How fun is that?
The way it works is, you melt down your favorite chocolate — look in your local grocery baking aisle for "melting chocolates", "chocolate wafers", or "candy melts" — fill every nook and cranny of the mold (you can use a squeeze bottle or plastic bag with a hole cut in the corner), let it cool, then take the nine pieces out to assemble them by their number-coded notches. You'll probably break some pieces from time to time, but hey, practice makes perfect.
As of this writing (July 27th, 2017) their Kickstarter has 28 days left and they've already reached 76% of their modest funding goal. Back the project at the $15 level or higher to get a mold of your own.