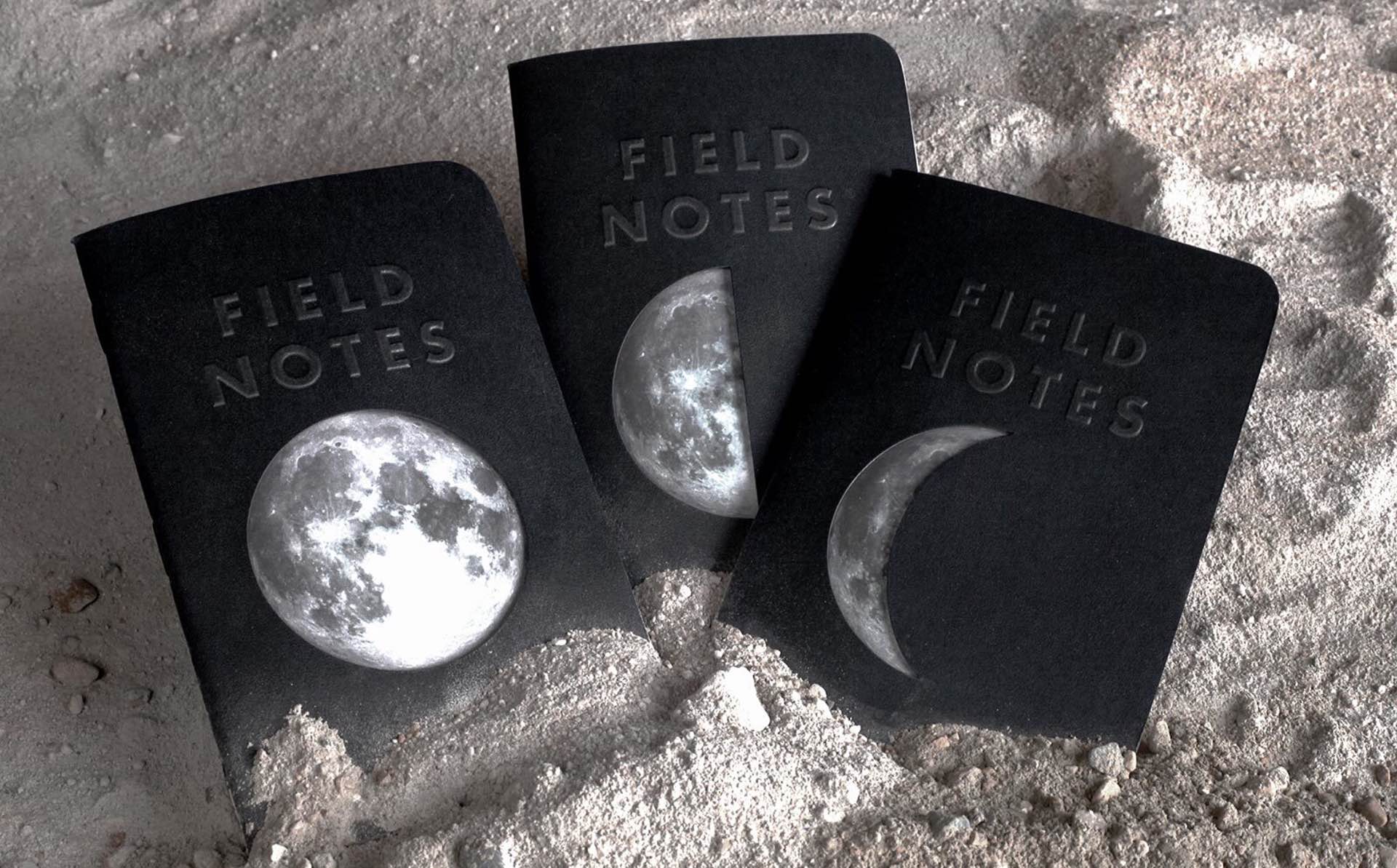 Field Notes "Lunacy" Edition
It's that time again. The folks at Field Notes have released a new limited-edition pack of memo books for Fall 2016, dubbed the "Lunacy" edition.
This edition celebrates all things Moon-related:
The embossed covers are made from Neenah's Classic Crest "Epic Black Stipple," which features a gorgeous, almost leathery finish. For the first time ever, we've die-cut the covers, using individual dies for each of the three books. One reveals a full moon, one a half moon, and one a crescent.

The moon that's visible through the die-cut is printed in 4-color on a glossy flyleaf which also includes facts and folklore about earth's constant companion, as well as a lovely shot of the dark side of the moon in the back of the books. The Field Notes logo is embossed with a subtle hit of varnish, and the back cover features an embossed full moon. The books are bound with black staples (of course), and the 48 body pages feature a reticle pattern on light grey "Moondust" pages.
Be sure to watch their behind-the-scenes trailer, which in typical Field Notes fashion has been lovingly and awesomely over-produced:
Field Notes' limited-edition packs typically go for $10, but the Lunacy Edition is a little extra special, and thus each 3-pack is $13. (Obviously, the perfect complement to this edition is the Field Notes-branded Fisher Space Pen.)