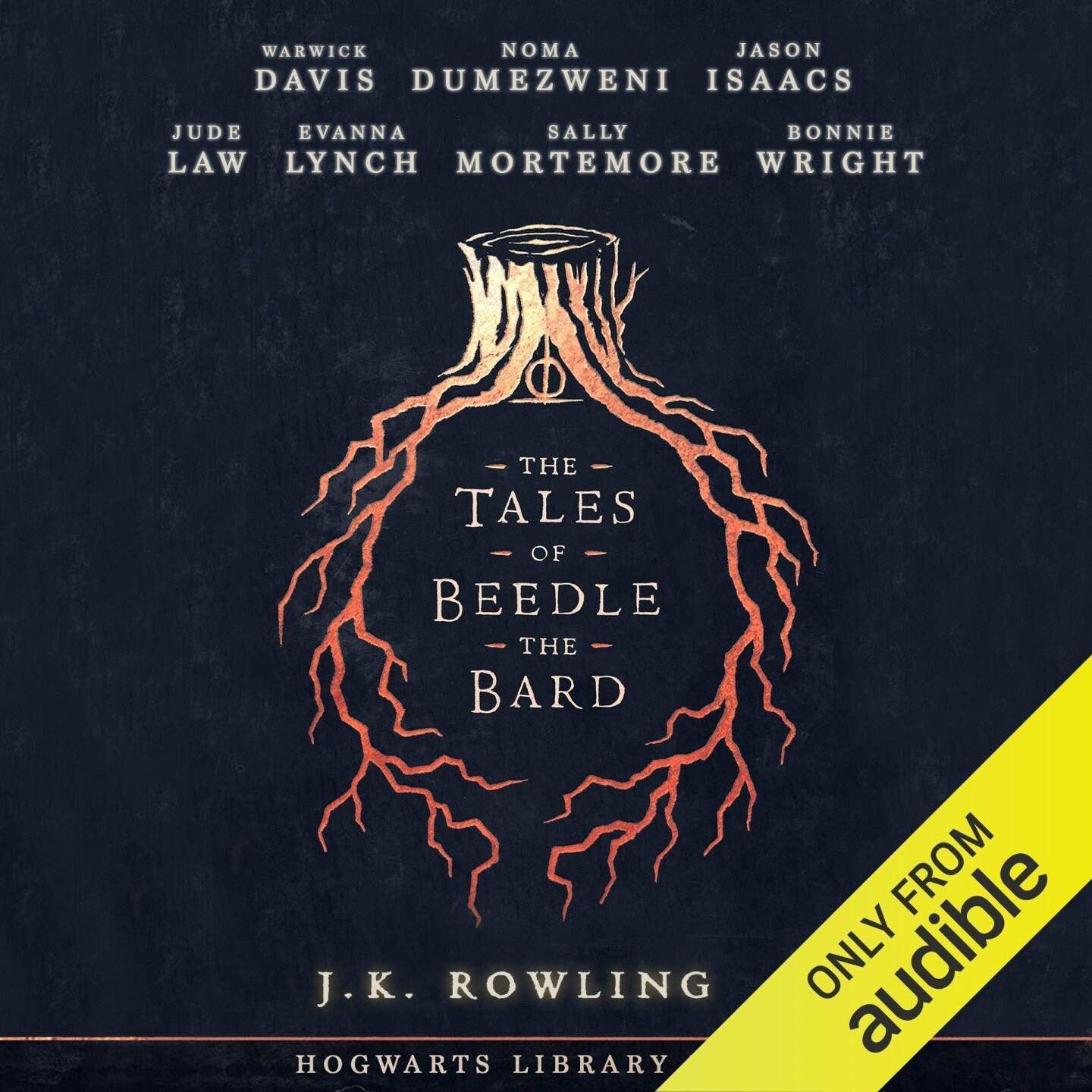 Pre-order J.K. Rowling's "The Tales of Beedle the Bard" Audiobook
In the Harry Potter book series, it's revealed at some point that children who grow up in the wizarding world are exposed to a different set of fairy tales than us muggles. Whereas we are perfectly familiar with Aesop's fables and the fairy tales of the Brothers Grimm, young witches and wizards instead get to hear The Tales of Beedle the Bard.
Until now, these stories have only been available in print or as an ebook. However, for the first time ever, the collection is about to be released in audiobook form, with each of its five stories (and more) told by a different cast member from the HP films and elsewhere:
J.K. Rowling's introduction as read by Sally Mortemore (Hogwarts librarian Madam Pince)
"The Wizard and the Hopping Pot", read by Warwick Davis (Professor Flitwick, Gringotts bank teller, and Griphook the Goblin)
"The Fountain of Fair Fortune", read by Evanna Lynch (Luna Lovegood)
"The Warlock's Hairy Heart", read by Jason Isaacs (Lucius Malfoy)
"Babbitty Rabbitty and her Cackling Stump", read by Bonnie Wright (Ginny Weasley)
"The Tale of the Three Brothers", read by Noma Dumezweni (Hermione Granger from the Harry Potter and the Cursed Child stage play)
Also featuring Albus Dumbledore's notes as read by Jude Law (young Dumbledore, Fantastic Beasts: The Crimes of Grindelwald)
I can't think of a better way to introduce Rowling's full-fledged fairy tales to audiences old and new, and as with previous editions, this project will donate most of its proceeds to Rowling's Lumos Foundation, which carefully rescues children from orphanages and the like, eventually reuniting them with their families.
The Tales of Beedle the Bard audiobook will be released on March 31st, 2020 and can be pre-ordered exclusively from Audible for $15. Until then, you can go ahead and enjoy these magical tales in their existing formats if you like: