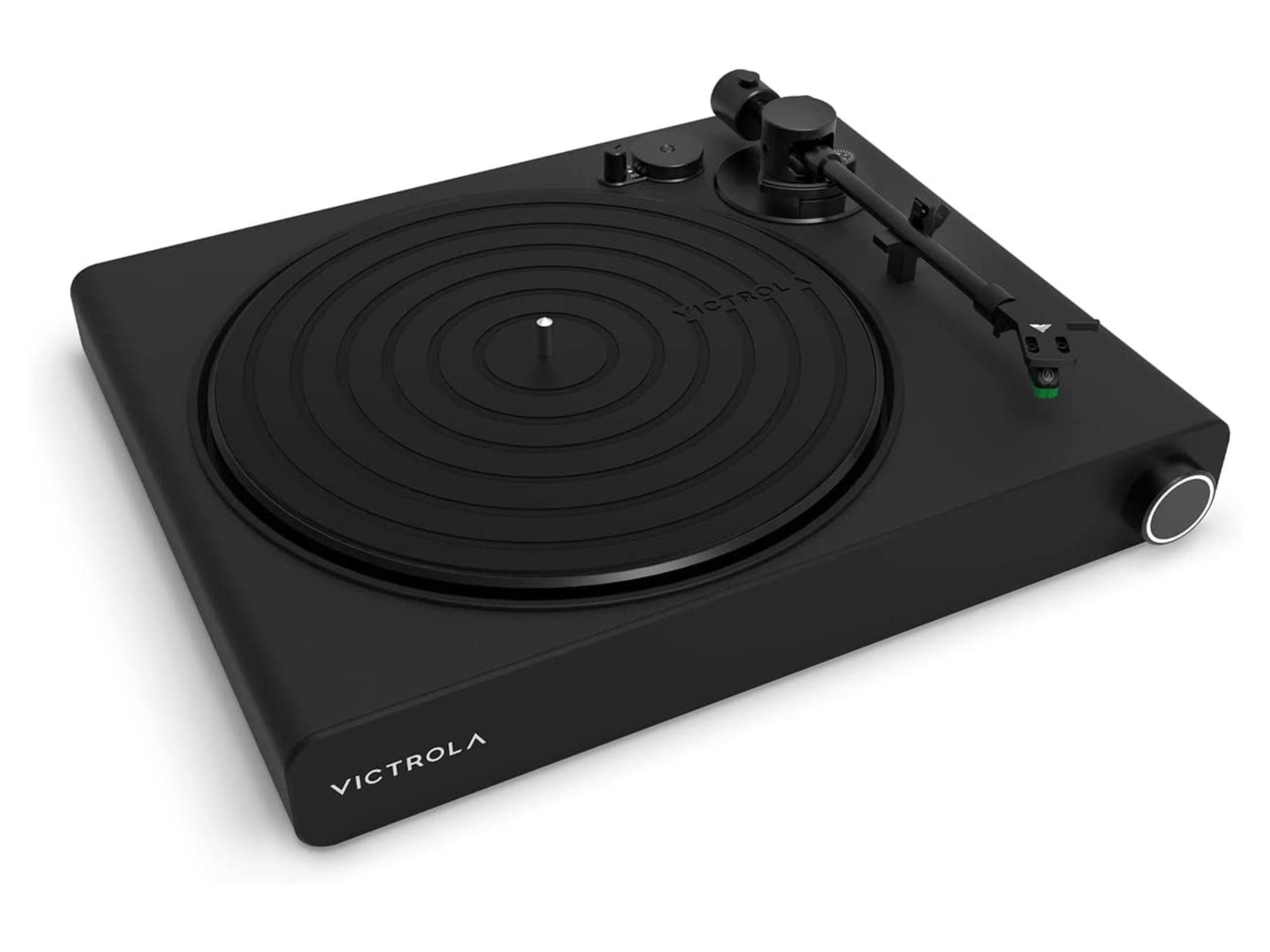 Pre-order the Victrola "Stream Onyx" Sonos-Enabled Turntable
About a month from this writing, Victrola will be shipping their Stream Onyx Bluetooth turntable, the more affordable sibling to the Stream Carbon that released back in October.
Priced at $600 (a couple hundred bucks less than the Carbon) the Onyx shares several of the same features as the previous model — namely, support for Sonos system integration, the large illuminated volume control knob on the front, and the die-cast aluminum platter with a two-speed belt-driven motor.
The differences between the two lie primarily in their physical materials and components. Whereas the Carbon sports a carbon fiber tonearm (hence its name), the Onyx has an aluminum one. The Carbon comes with an Ortofon 2M Red cartridge ($99 value) at the end of that tonearm, while the Onyx has uses an Audio-Technica AT-VM95E cartridge ($69 value).
Basically, the Onyx cuts a few tiny corners to shave down the price while still offering a quality product that Victrola users expect. For people who have already spent a bunch on their Sonos system and don't want to completely blow out their bank account adding a record player to the mix, this release will certainly make the purchase all the more tempting.
Here are their specs side-by-side:
The Victrola Stream Onyx ships on February 15th, 2023 and can be pre-ordered for $600 on Amazon.