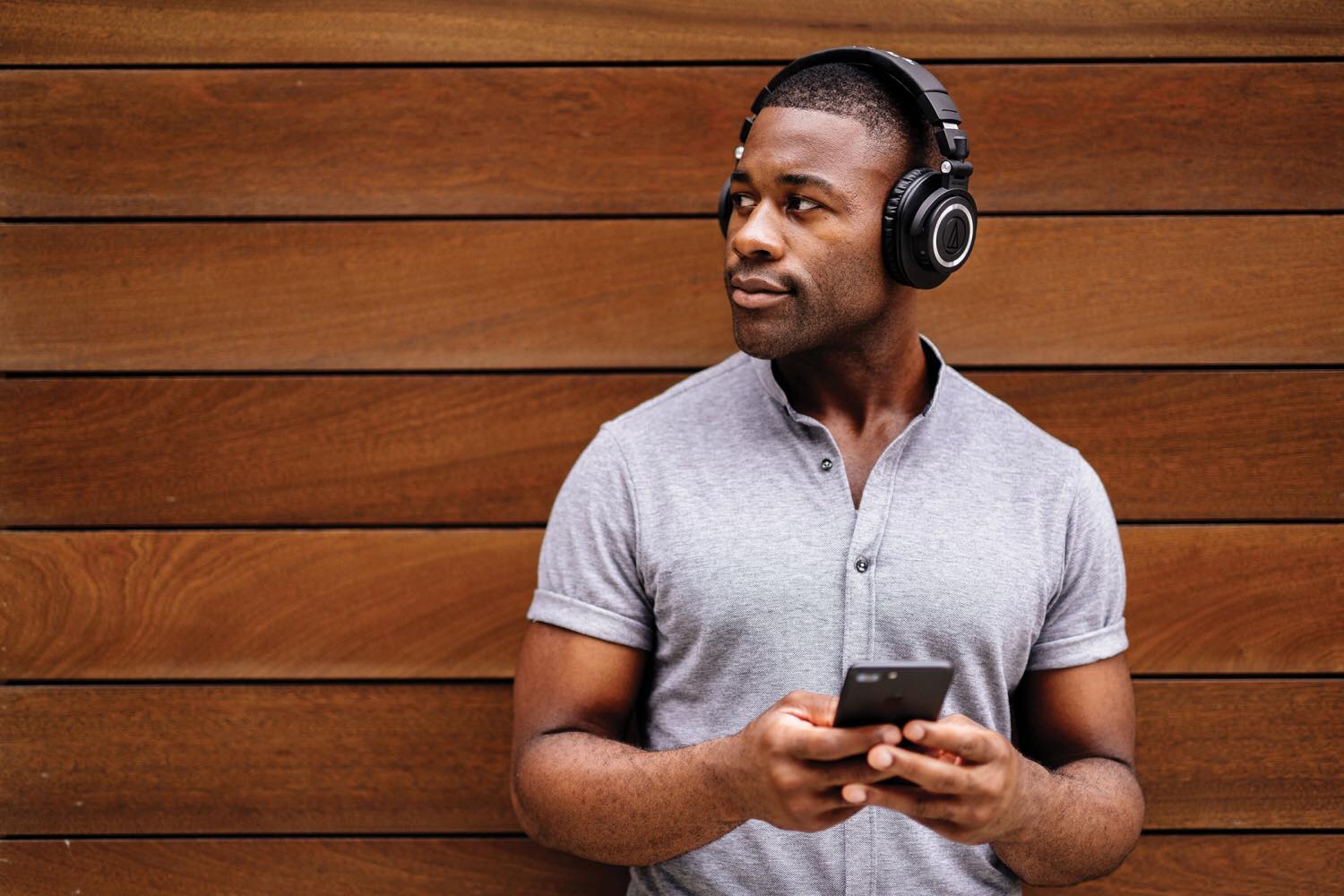 Audio-Technica ATH-M50xBT Wireless Over-Ear Headphones
About two weeks ago, Audio-Technica announced their new ATH-M50xBT wireless headphones, essentially introducing Bluetooth connectivity and a 40-hour battery life to their industry-standard M50x's — successors themselves to the original M50's — while once again maintaining that critically acclaimed sound signature.
While the M50xBT's don't feature active noise cancellation like a lot of the industry is doing these days, they do have a closed-back design that offer some passive amount of noise isolation. They also haven't brought the headphones up to the modern USB-C charging standard, opting instead for the inferior micro-USB. However, for a wireless set like this, the astounding audio you get out of the deal is a worthwhile tradeoff. They're just that awesome to listen with.
On the physical feature side, per their press release:
The ATH-M50xBT retains the robust construction, fold-flat design with 90-degree swiveling earcups, and professional-grade earpads and headband of the ATH-M50x, with the addition of controls mounted on the left earcup for easy handling of phone calls, music playback and volume adjustment. In addition, a convenient touch control provides easy access to a smartphones' voice assistant technology. The ATH-M50xBT is also compatible with the Audio-Technica Connect app for iOS and Android, which provides an array of convenient tools and features.
"Sound" good? Then while you're excusing that terrible pun, you can pick up the ATH-M50xBT headphones for $199 on Amazon.