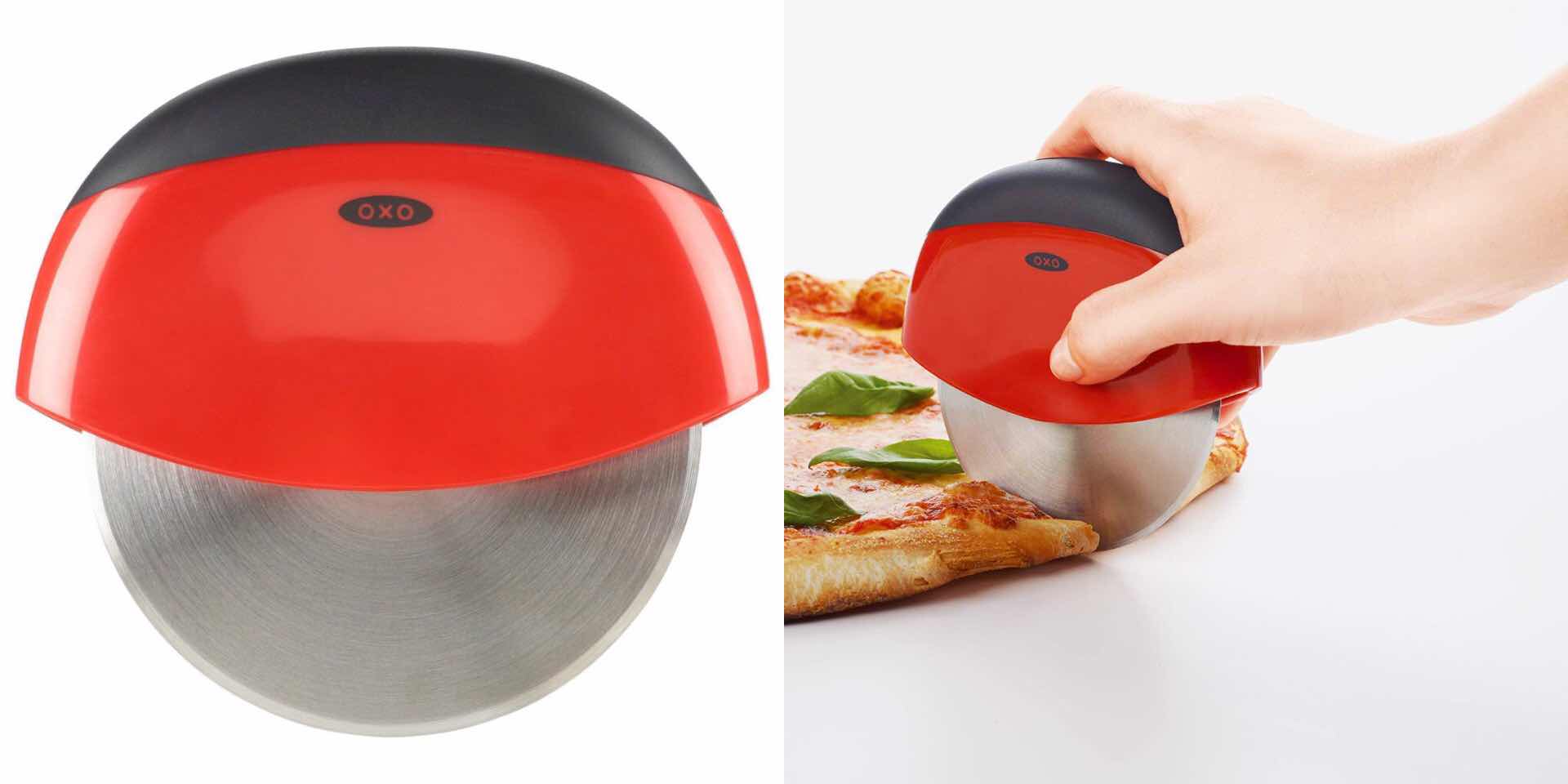 OXO Good Grips "Clean Cut" Pizza Wheel
Most pizza cutters you find in stores are going to be of the typical handled variety — but you probably already know that. Depending on your disposition, you'll either a) have no problem with that design, or b) wish another style of cutter existed because the handle doesn't give you the control and pressure you need.
A handheld pizza wheel like the OXO Good Grips "Clean Cut" could be right up your alley. Since you hold it by the non-slip grip just above the blade wheel, you get the ideal leverage for effortless slicing and portioning.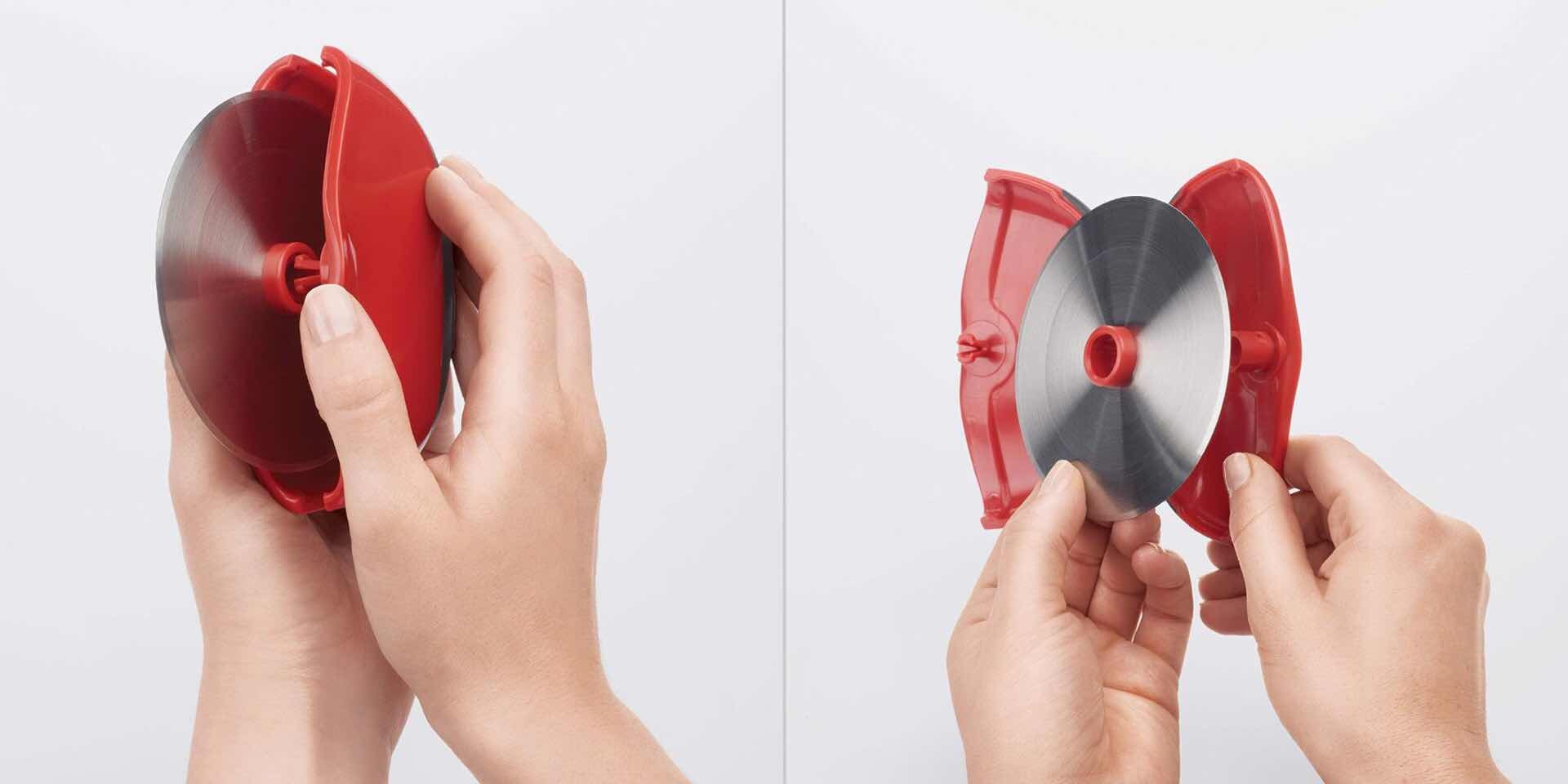 That same grip handle can be pulled apart for easy cleaning of the blade, while a protective snap-on blade cover keeps your hands safe while you're rummaging through the kitchen drawer later.
Works great for pizza of course, but useful for all kinds of other jobs too:
Cubing ham steaks
Quartering canned biscuits (say, for making monkey bread or chicken 'n' dumplins)
Cutting sandwiches or quesadillas into triangles for kids (or yourself, we're not judging here)
"Chopping" fresh herbs
Halving grapes
You get the idea. Get this handheld pizza wheel for $13 on Amazon.