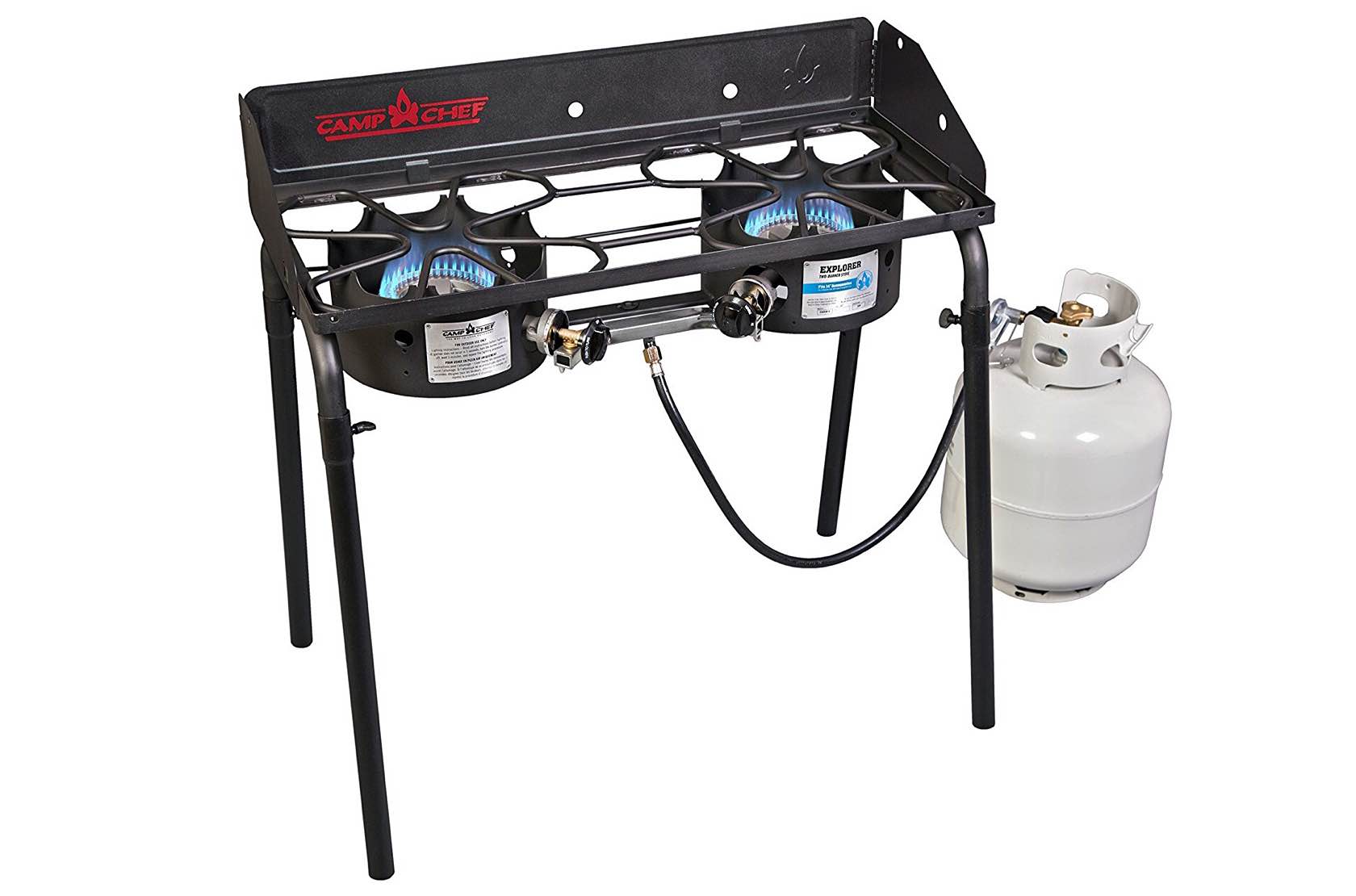 Camp Chef "Explorer" Two-Burner Range
And I gotta tell ya, I am very, very pleased with this stove. This is a great stove. This thing is built like a tank.



—Tom Swenson, aka "1960HikerDude"
If you're into cooking large meals outdoors — whether it's for family gatherings, tailgate parties, or when you're out on the trail — you gotta check out the Camp Chef Explorer two-burner range. You'll never want to buy another outdoor/camping stove.
It's easy to set up and put away, thanks to its detachable legs. Once you do have it set up, this thing can handle just about anything you throw at it. The two massive burners (30,000 BTU each!) are spaced far enough apart that the range can accommodate impressively large pots side by side. (This also lets you slide things off the fire when needed, which is handy.) The burners also sport fantastic heat control, with dampers behind each temperature knob to adjust between blue and orange flame.
A couple other nice things worth mentioning:
The slots of the burner grates allow Dutch oven feet to pass through, so you can center the pot perfectly.
The burner knobs face each other a bit rather than straight outward, so they're not as liable to catch on things or get knocked off.
The ample windscreen around the sides and back does a great job protecting the flames from the elements.
There are a bunch of accessories that go with the Explorer range, such as a cast iron griddle, a BBQ box, and even a pizza oven.
What's most impressive is that this stove is only $103 on Amazon, which isn't a bad deal at all considering its performance and quality. I recommend also picking up the optional heavy duty carry bag for even easier travel.