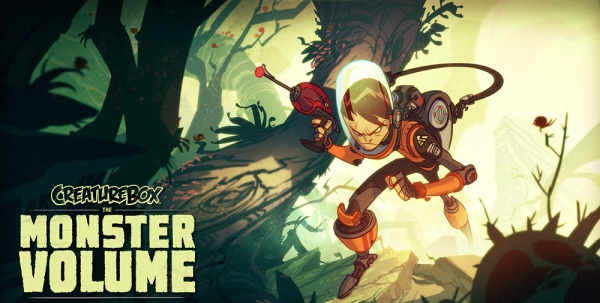 CreatureBox Monster Volume
CreatureBox, who I discovered through Instagram a while back, is the art studio behind the Ratchet & Clank video game series. I absolutely love their artwork (clearly inspired by Bill Watterson, the creator of Calvin & Hobbes), which is why I'm super excited that they've collected a bunch of it into something they call The Monster Volume.
If you like comic book-style artwork featuring spacemen and weird creatures, this is the book for you. There's 140 pages of their work, all of it gorgeous. The basic Monster Volume package is $40, and includes:
A signed copy of The Monster Volume

An 8″ x 12″ print of one of their pieces, picked at random

A bookmark with their artwork on both sides
They also have a Special Edition for $75, which includes the same stuff but adds another 8″ x 12″ print, a limited edition slipcase for the book, and an original 4.25″ x 5.5″ sketch card.