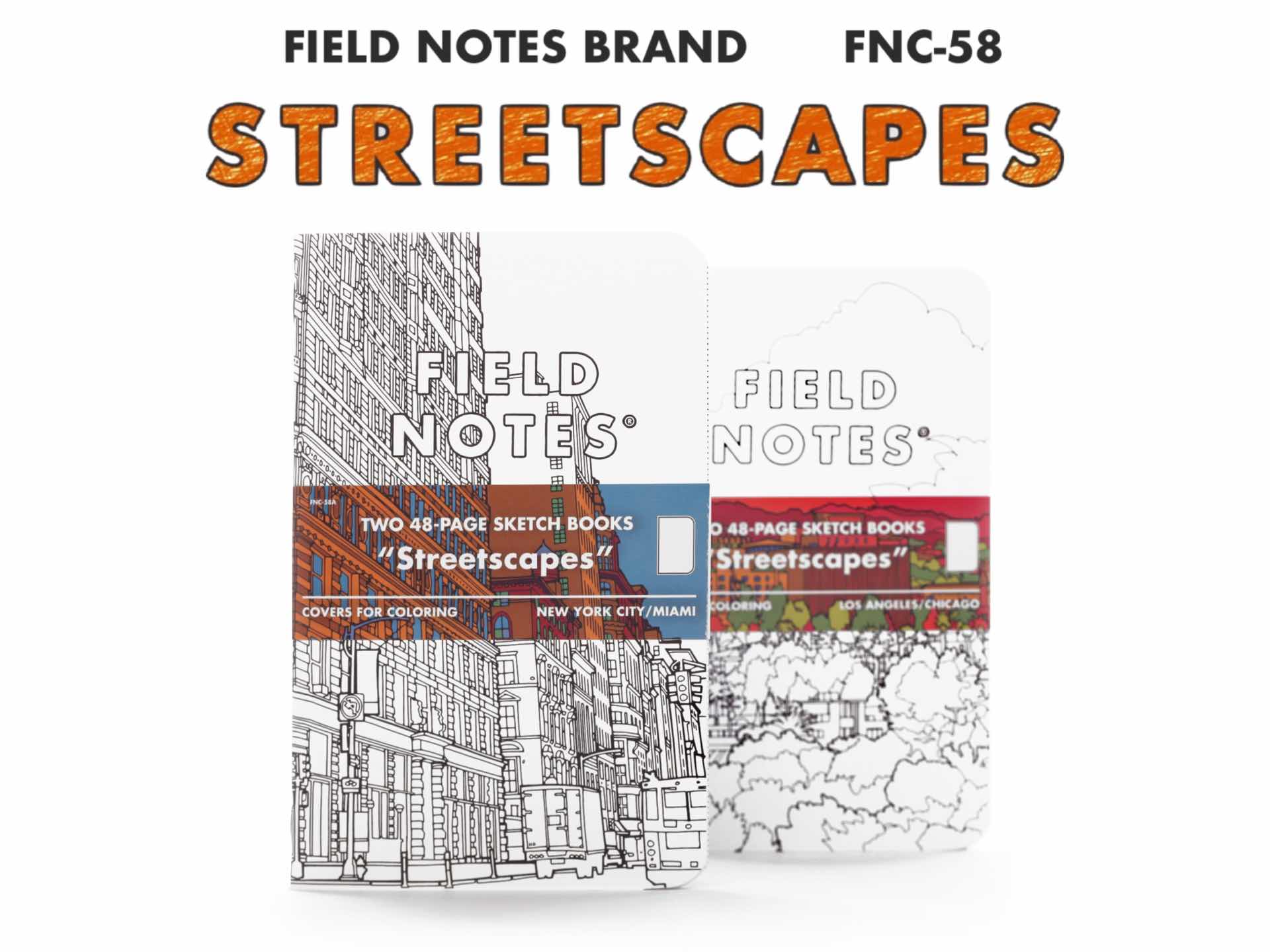 Field Notes "Streetscapes" Edition
To this day, Steve McDonald's Fantastic Cities (2015) remains one of our favorite coloring books for grown-ups. Now he's teamed up with the team at Field Notes to produce their latest quarterly limited edition: "Streetscapes".
Essentially, what they came up with were a handful of carry-everywhere sketchbooks with "coloring book"-style covers, featuring the artist's intricate black-and-white architectural illustrations wrapped around the front and back.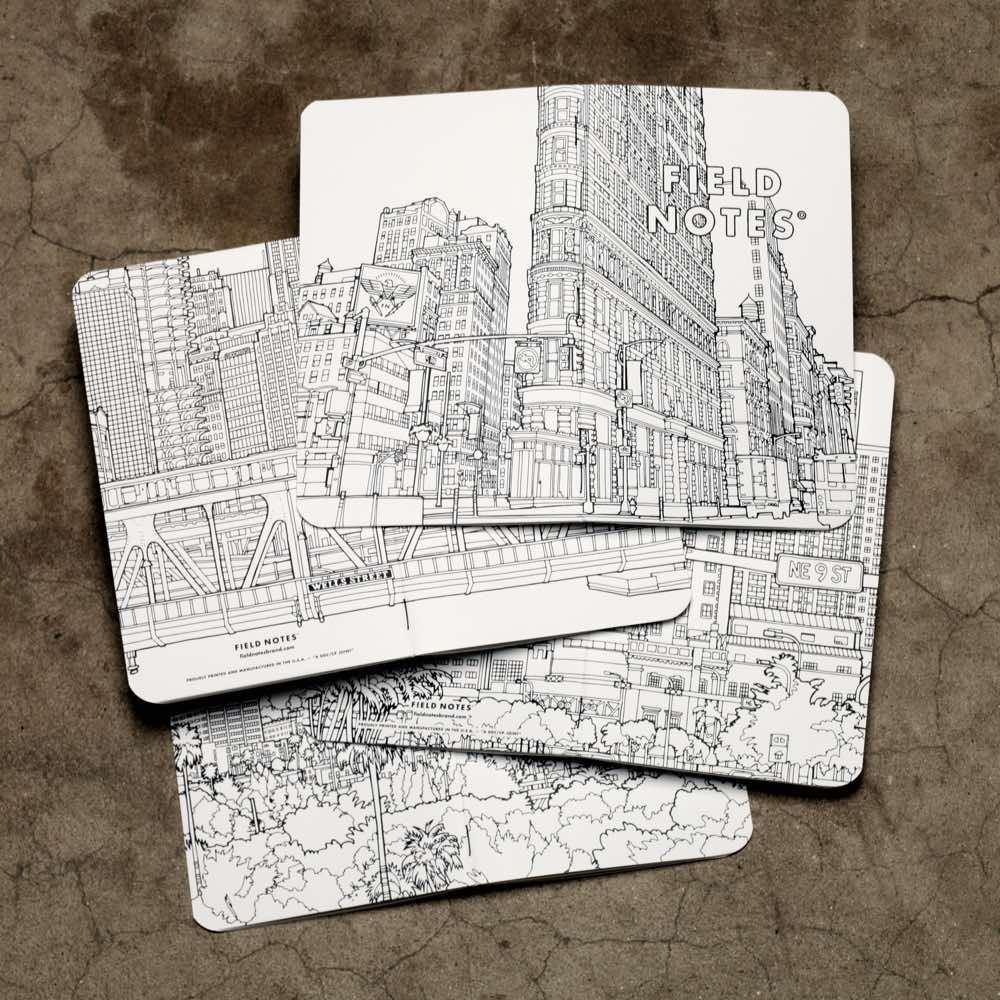 You can leave them as-is of course, but the real magic comes from being able to totally personalize them in any number of ways. Scroll through some of the artist's own interpretations for some ideas:
The sketch books measure 4¾" x 7½" and contain 48 plain pages of premium white paper, and they come in two-packs with your choice of Los Angeles + Chicago -or- New York City + Miami covers.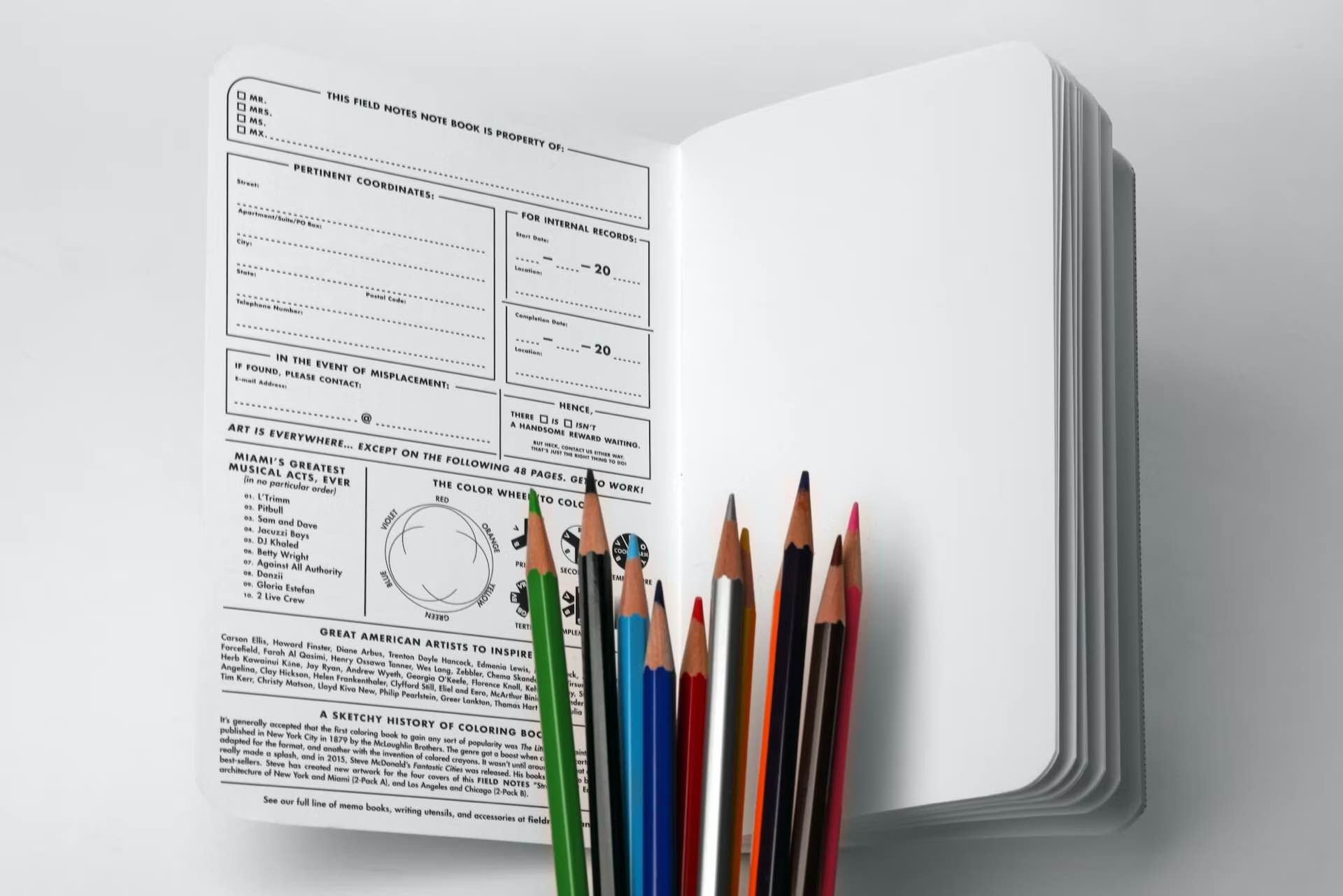 Get a 2-pack of the "Streetscapes" Edition for $15 at Field Notes. Make sure to get yourself a nice pack of colored pencils while you're at it!