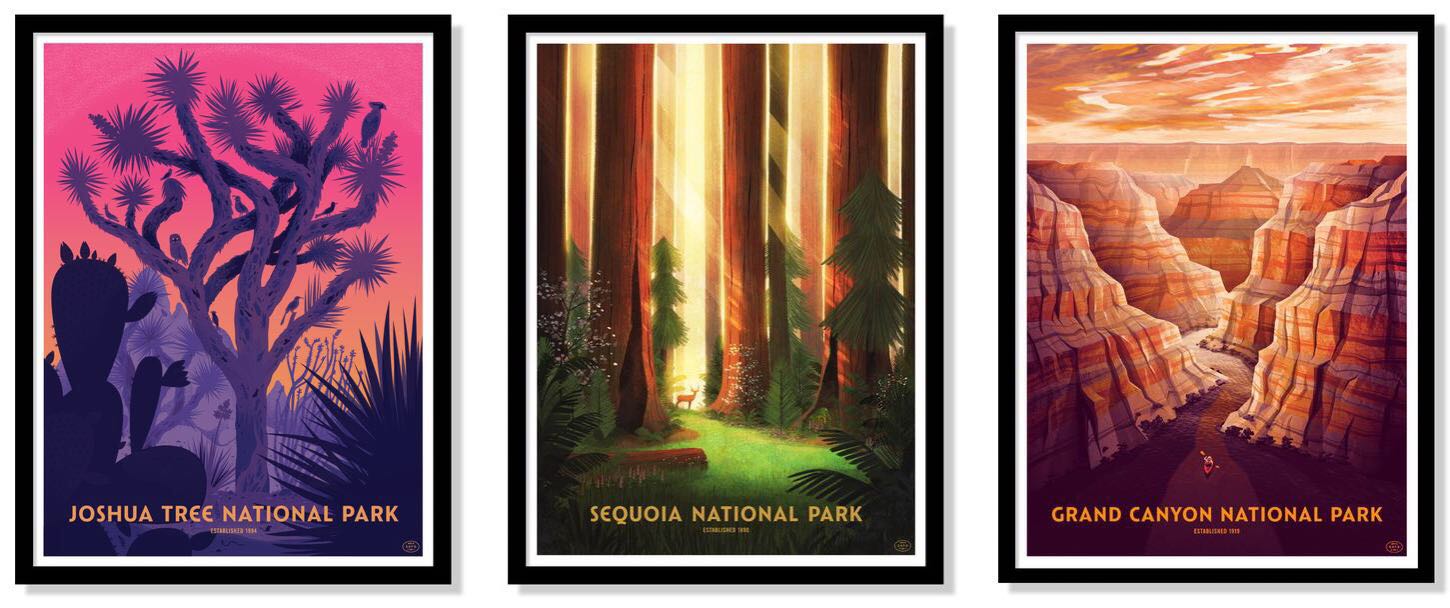 The Fifty-Nine Parks Print Series
The Fifty-Nine Parks Print Series is a project helmed by the National Poster Retrospecticus that features screen-printed posters depicting many of the US national parks. The artwork for each one is stunning, and together they truly put the diversity of these awesome places on full display. It doesn't hurt that they got an eclectic mix of artists to apply their unique styles to the series.
I'm partial to the Joshua Tree, Sequoia, and Grand Canyon posters pictured above, since those are all places I got to visit in recent months.
In general, the prices for the posters are as follows:
Each basic 18″ x 24″ print is $40.
Variants of those — which feature different seasons and/or times of day — are $60.
The larger, limited edition 24″ x 32″ versions are $80.
For every poster sold, the project directly donates 5% of the proceeds to the National Park Service.