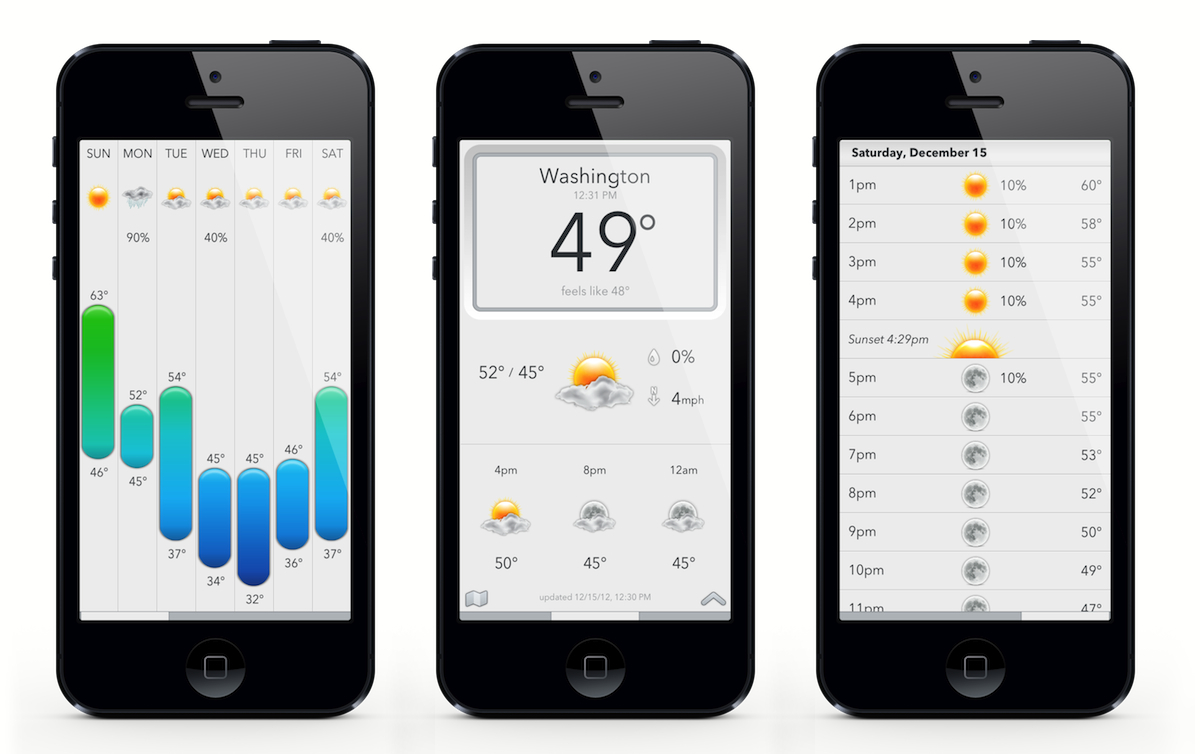 Featured Sponsor: Today Weather for iPhone
Our thanks to Today Weather for sponsoring the RSS feed this week. It's a new iPhone weather app built by the same guys behind Agenda, which we have long considered to be one of the best iPhone calendar apps out there. And right now, Today Weather is on sale: just a buck in the App Store.
* * *
Today Weather is a beautiful, gesture-based weather app for the iPhone.
Your weather needs change. Usually, you just have to understand what's happening now but sometimes you need to plan ahead.
With Today, you can very quickly: – View a unique 7-day forecast – Prepare for your day with the "Today" screen – Get hourly details, sunrise, and sunset times – Check radar and in app severe weather alerts – See a snapshot of all locations
Weather conditions are handcrafted and the icon looks great on your Home screen.
For a limited time, Today Weather is just $0.99 in the App Store.