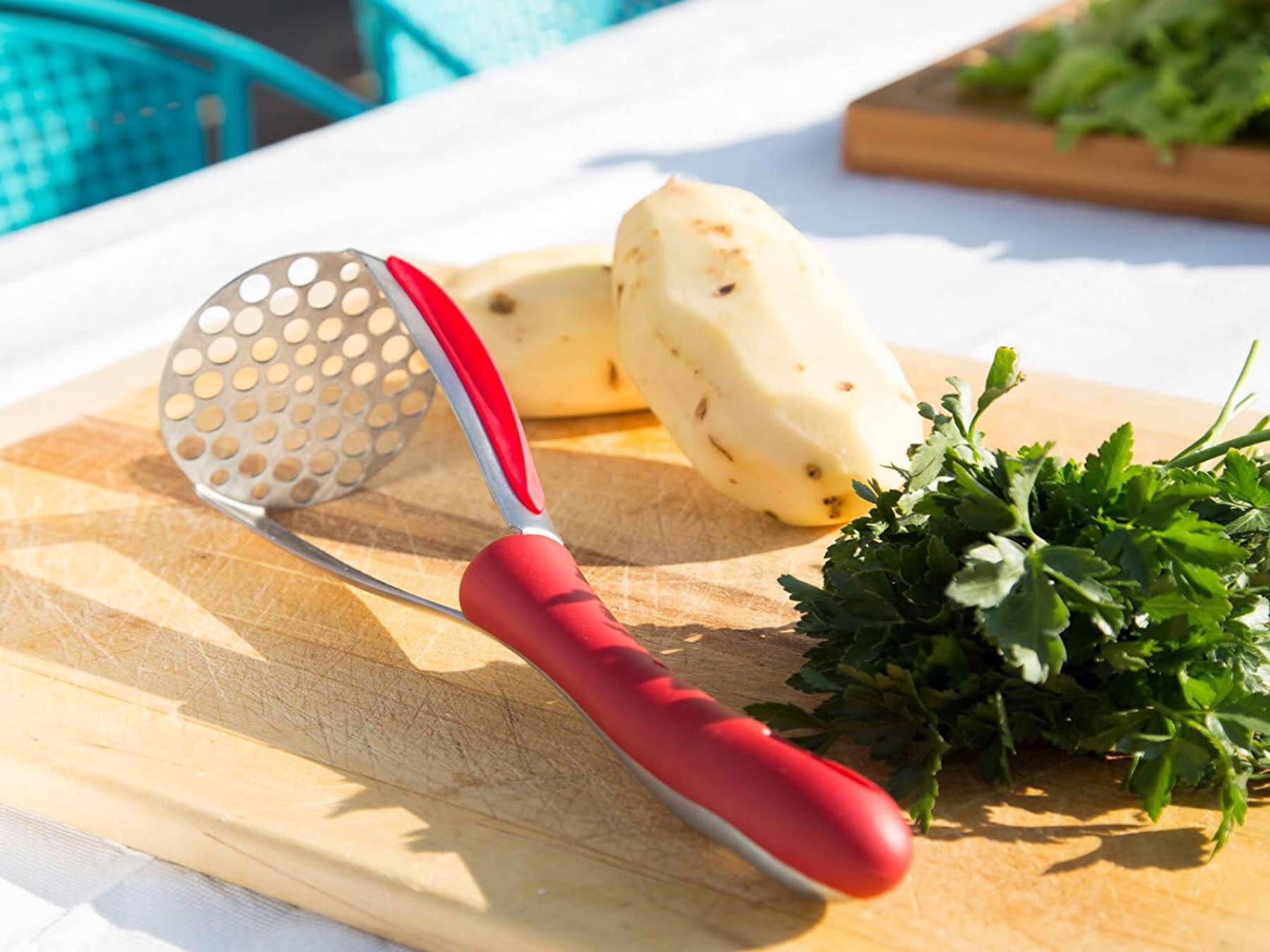 ZYLISS Stainless Steel Potato Masher
The particular potato masher you choose for your kitchen isn't one of those things you'd think would make a big difference, but that only means you haven't found the right one yet. Take a gander at the ZYLISS stainless steel masher, for instance. One time using this thing and you'll never go back to your grandma's hand-me-down masher.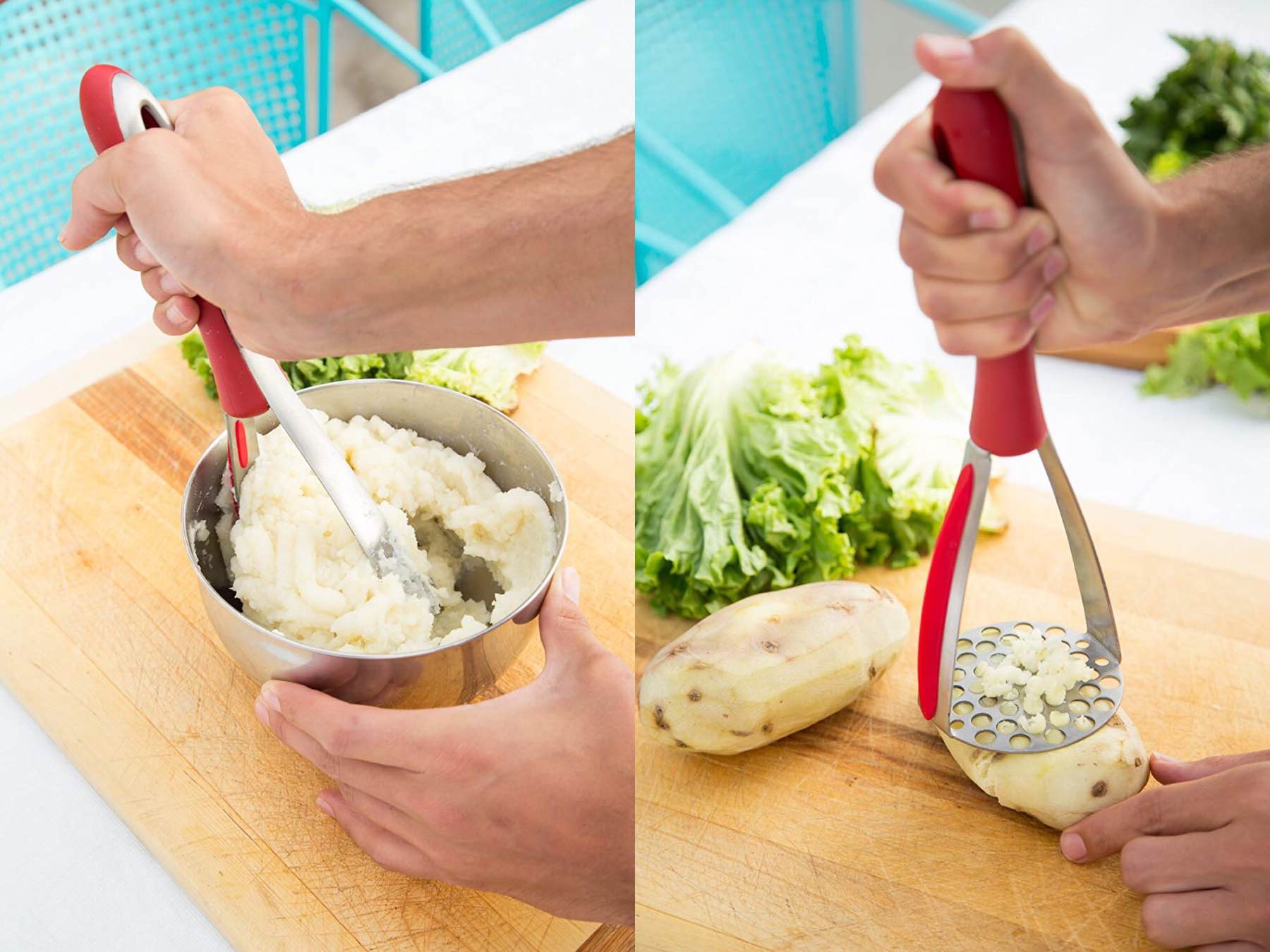 For starters, the big grippy handle makes it so the thing doesn't keep slipping out of your hands while you mash foods, and it's ever so slightly angled to more ergonomic and comfortable than most mashers. On the side is a red silicone line that looks like a bit of decoration at first, until you realize you can use it to scrape food off the sides of the bowl or pot you're mashing in.
It also uses a combination of smaller and larger holes so it mashes quickly without leaving lumps behind. When you're done, you can toss the whole thing in a dishwasher, easy peasy.
Maybe it's weird to love a potato masher so much, but grab one for $15 on Amazon and trust me, you'll feel the same about it.