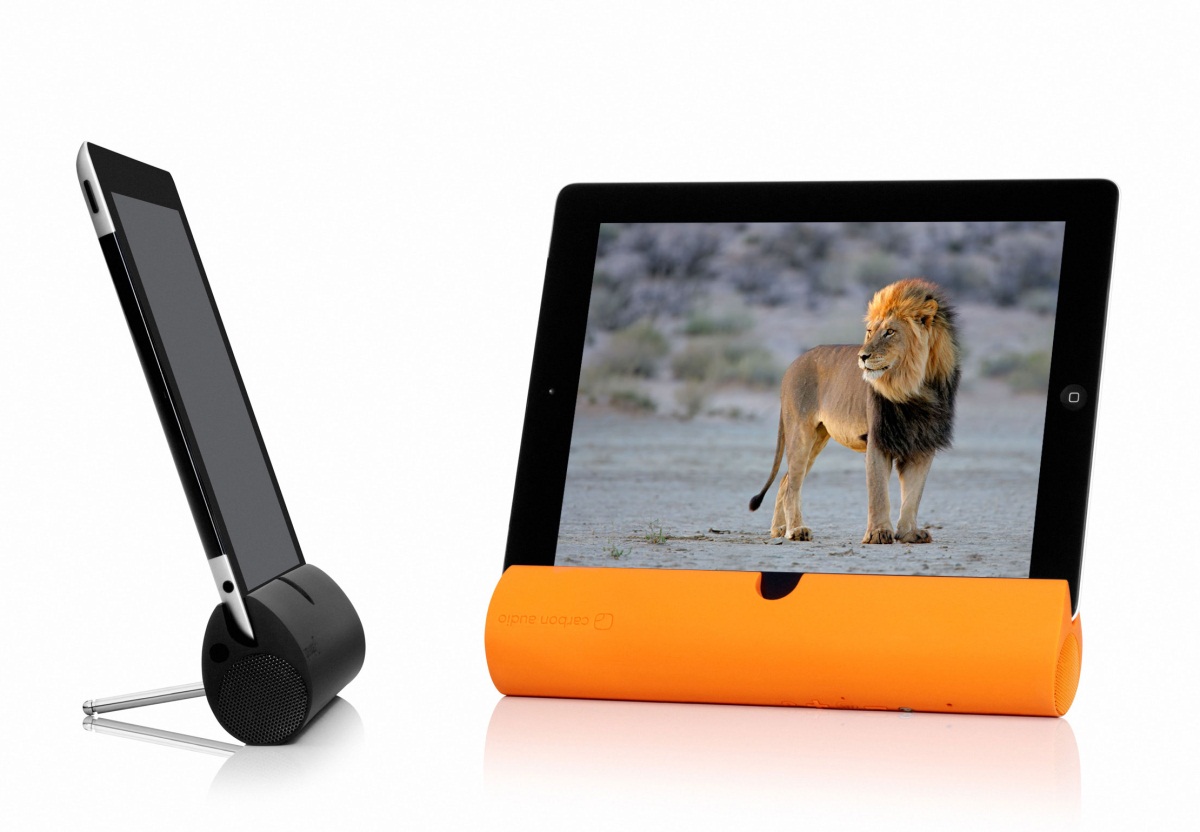 Zooka Bluetooth Speaker
Recently I posted about the Soundbender, which is a lo-fi way of redirecting an iPad's audio output towards you rather than out into the air. For anyone looking for a more robust solution, I'd recommend the Zooka Bluetooth Speaker. It hooks onto any edge of the iPad and connects via Bluetooth, no dock connector or cables necessary. A little metal stand is included so you can use it as a sort of speaker dock if you want.
Thanks to the dual-30mm drivers, the sound output is a lot better than the iPad's single onboard speaker, and it sports a built-in speakerphone mic, making it perfectly compatible with Skype and FaceTime. It also works with laptops like the MacBook Air, which is nice. If you use it that way, it has a little cutout so it won't block FaceTime camera.
It comes in eight colors and goes for $95 (black) and $100 (all others) on Amazon Prime.