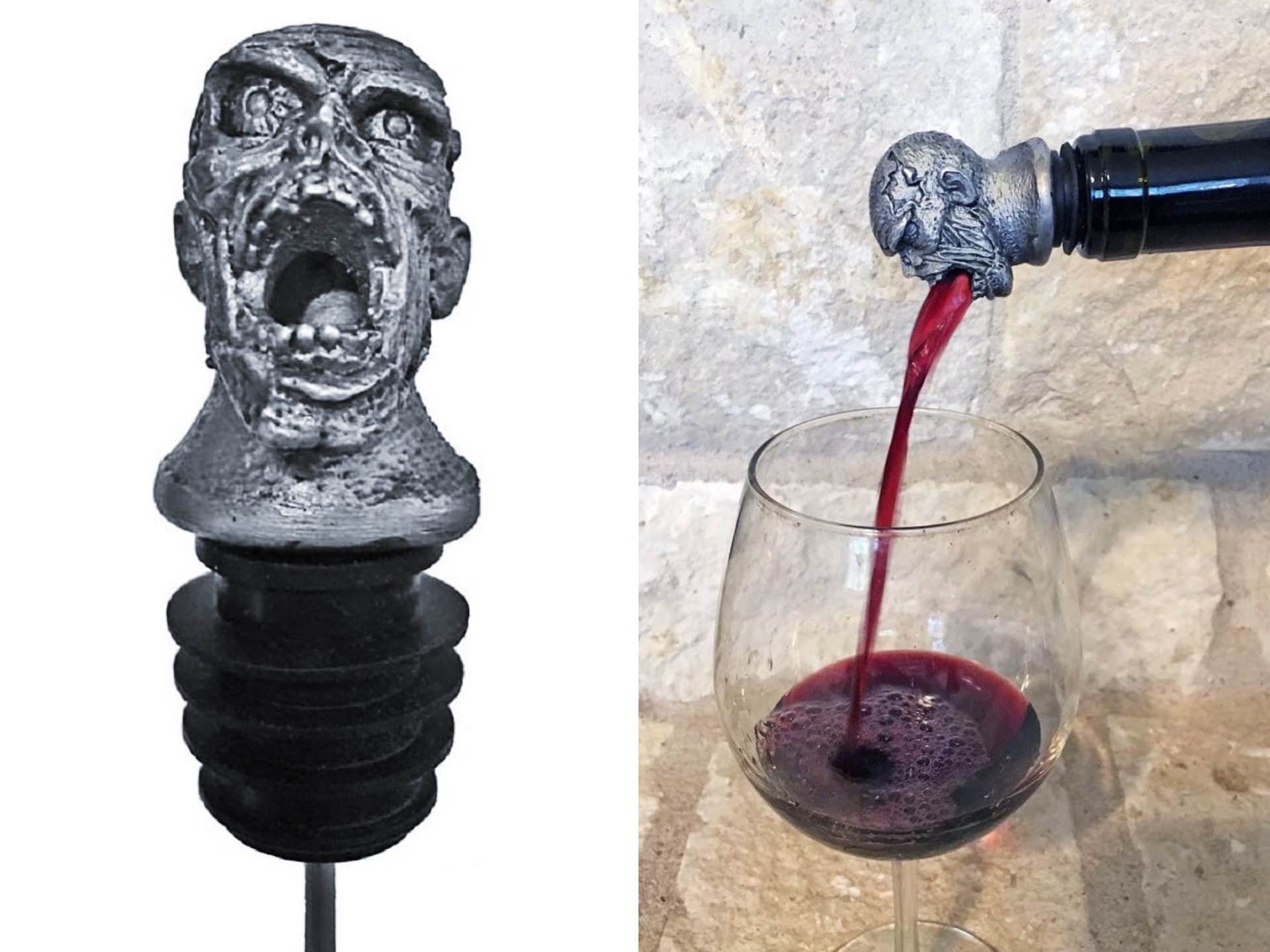 Zombie Head Wine Aerator Pourer
Maybe this is the sort of thing I should wait until closer to Halloween to post, but I just can't help myself. This zombie head wine pourer is a fun gag item (get it?) to break out whenever the situation calls, and it makes a great gift for that special wine lover you know with a dark sense of humor.
The best thing that I own pic.twitter.com/4LkTLypo42

— Doth (@DothTheDoth) April 21, 2021
Now, just because it's a silly product doesn't mean they cut corners in its making. This thing is made from heavy duty stainless steel, and you can really feel the quality as you turn it in your hand. The silicone bit underneath does a good job sealing the top of the wine bottle too, so you don't have to worry about leaks.
Get this zombie pourer for $28 on Amazon. 🧟🍷