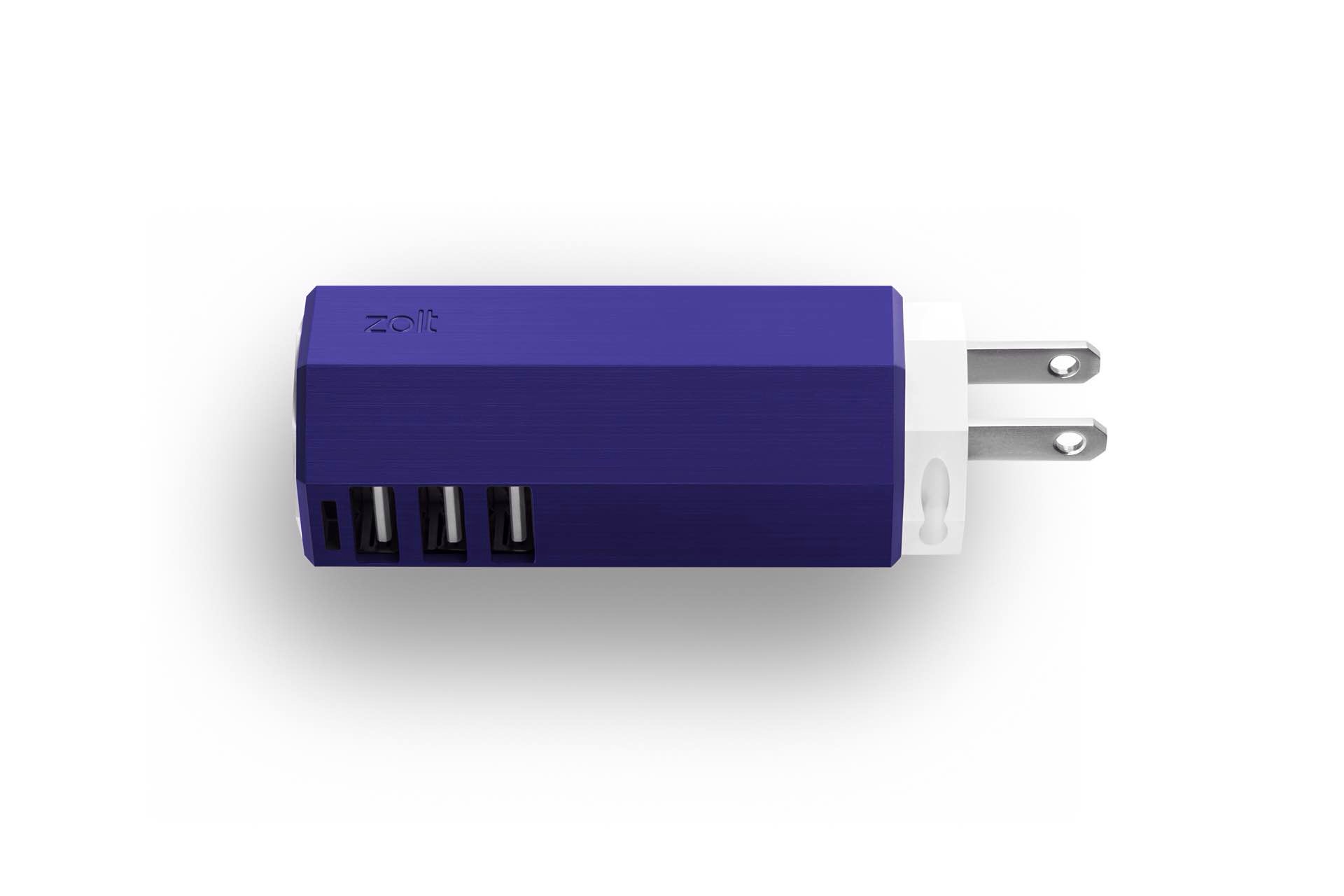 Zolt Multi-Device Charger
The upcoming 70-watt Zolt will help keep power outlets clear by combining three USB ports into one charger about the size of a tube of chapstick. They bill it as being compatible with a bunch of popular PC brands (with a separately-sold MacBook adapter being available once Zolt ships), but as an iOS-only user I see it being great for charging our family's iPads and iPhones — especially while traveling. It also handily pivots 90° for tight squeezes and has fold-down prongs for even better portability.
The Zolt is slated for $100 release in Spring 2015, but can be pre-ordered now for $80.