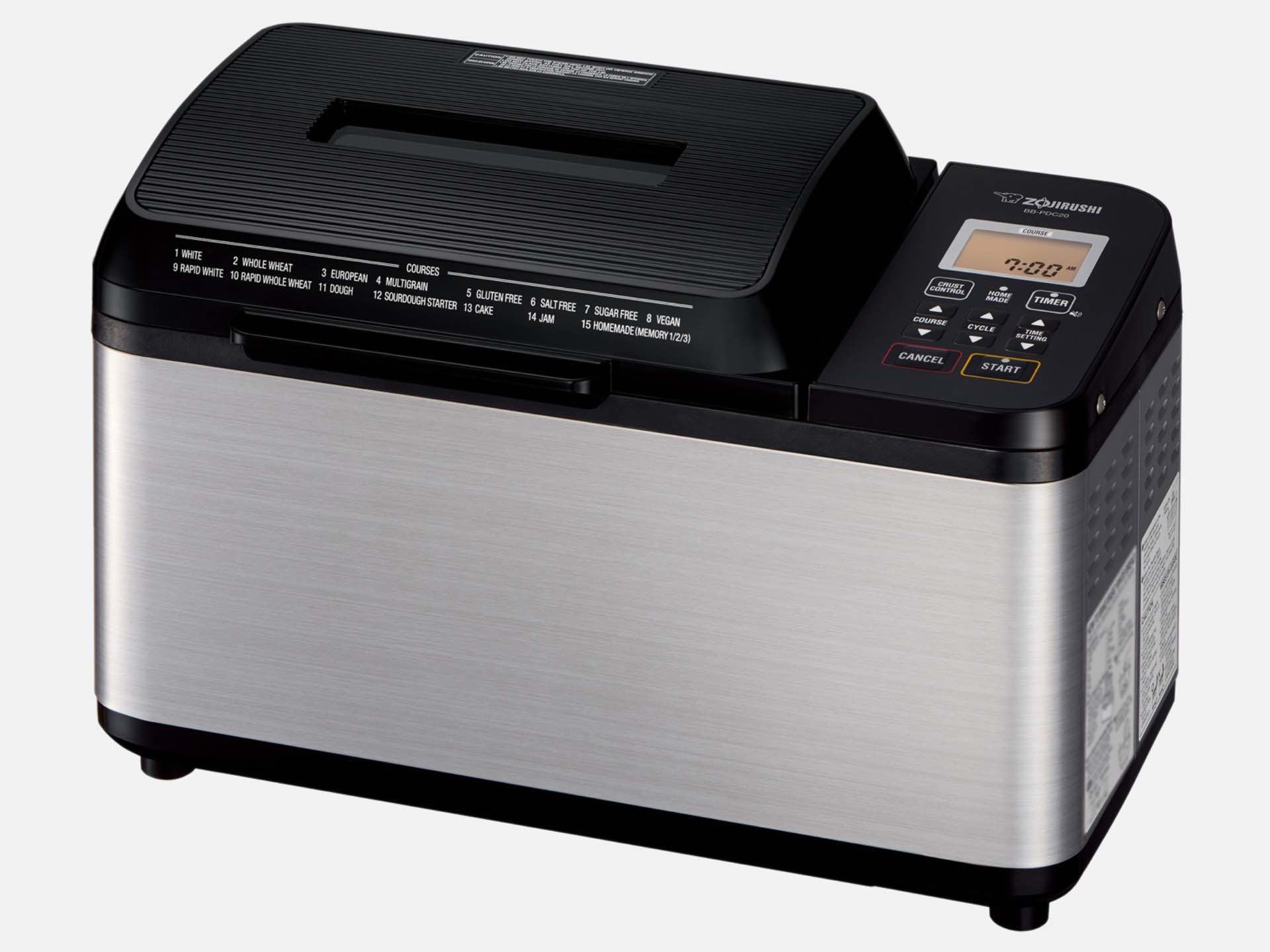 Zojirushi "Virtuoso Plus" Breadmaker
Zojirushi's "Virtuoso Plus" bread machine (model: BB-PDC20) is almost like having your own personal baker at home. I mean, you have to add your own ingredients and press the buttons yourself (exhausting stuff, right?), but the machine takes care of pretty much everything else.
This thing makes two-pound rectangular loaves (and other things) with ease, whether you prefer white, wheat, multi-grain, gluten-free, vegan, or whatever else — and the crust will be perfectly browned every time, thanks to the combination of the lid's built-in heating element and the option to select a light, medium, or dark crust shade.

The dual blades at the bottom of the removable nonstick baking pan also help keep all those ingredients thoroughly kneaded throughout the pre-bake process.
There are lots of other neat settings and options to play with as well, like the delay-start timer that can put off the end of the baking cycle up to 13 hours, so you can prep in advance and have a loaf ready at a more convenient time.
Get this awesome bread maker for $278 on Amazon.