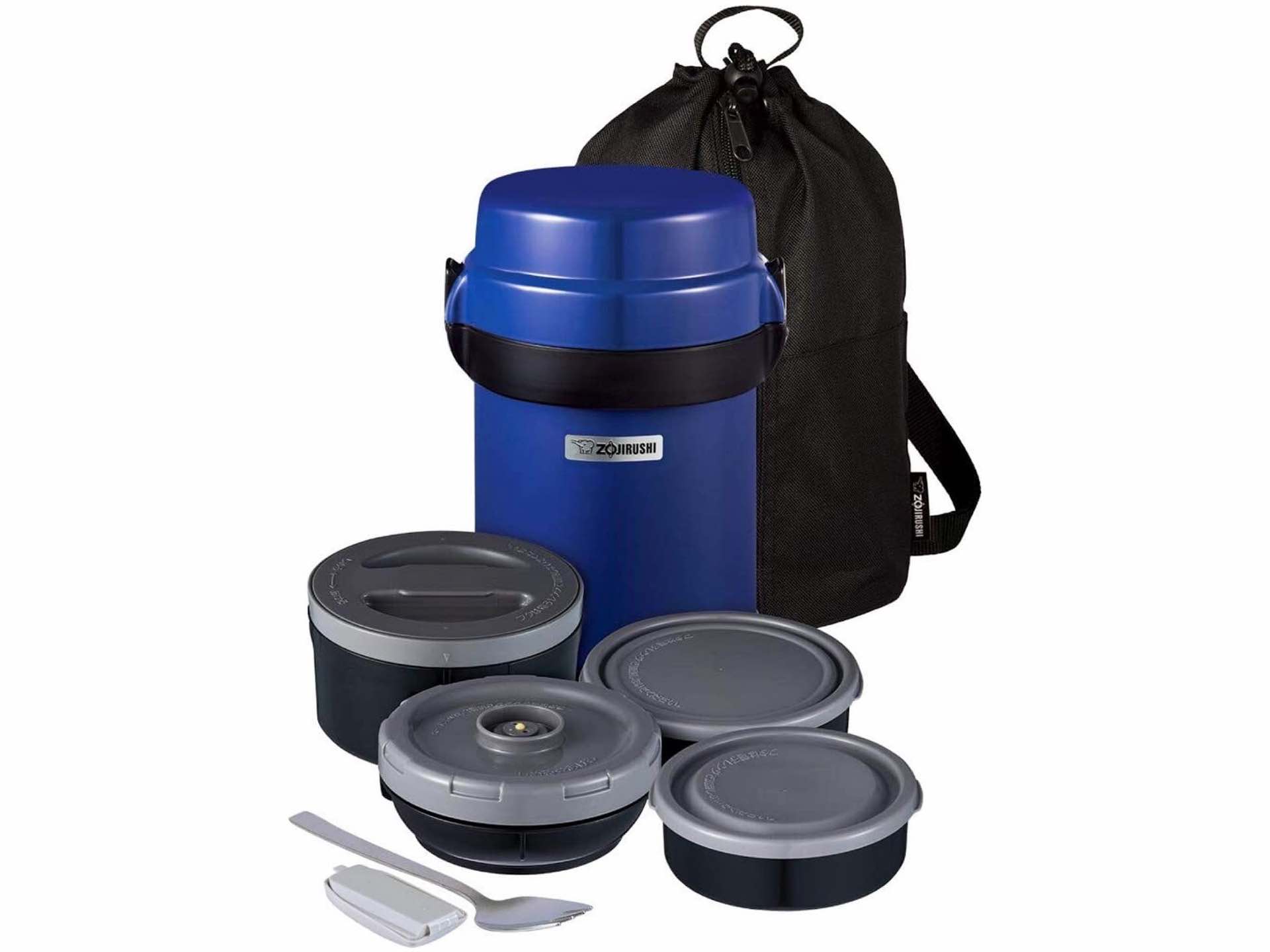 Zojirushi "Mr. Bento" Stainless Lunch Jar Set
Bento box lunches aren't just for kids, you know. Some of us grownups like to have a nicely compartmentalized little meal too. And if there's a company you can trust to create a bento system worth your attention, it's Zojirushi.
Their "Mr. Bento" set is comprised of a vacuum-insulated canister that holds four stacked microwaveable bowls with sealing lids (all made from BPA-free plastic) and a forked spoon with its own cover. The loaded canister then goes into a convenient carry bag for easy transport.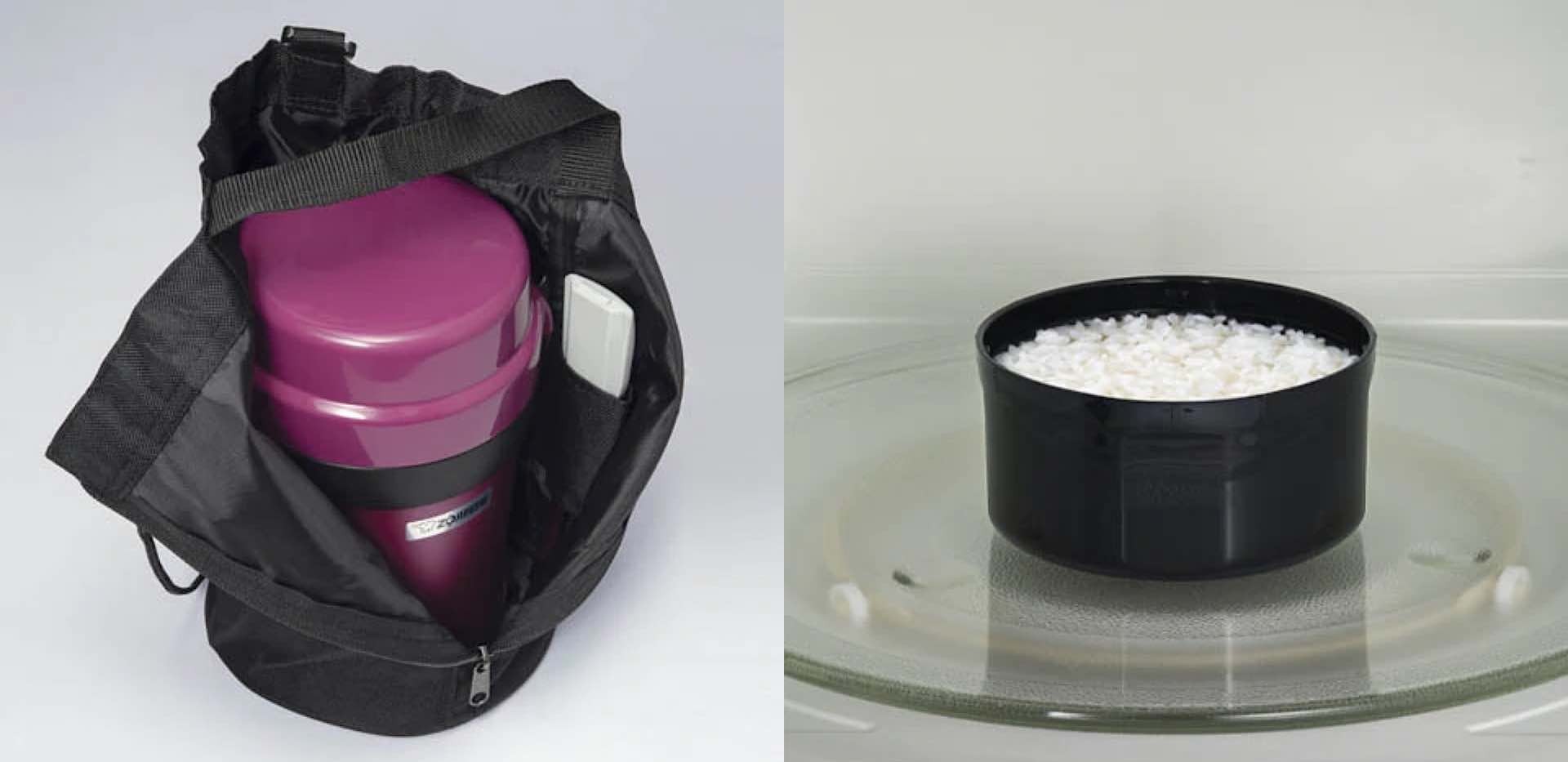 Arranged from top to bottom, the bowl capacities are as follows:
Small side bowl (7 oz / 200ml) → Large side bowl (10 oz / 300ml) → Main bowl [with insulated lid] (15 oz / 450ml) → Soup bowl (9 oz / 280ml)
Because of that insulating lid between the upper and lower halves, any food stored in the "main" and "soup" bowls on bottom can stay hot or cold for hours, while the two bowls above remain unphased by any temperature exchange. This system is perfect for packing your work lunch, taking with you to museums and other excursions, or bringing with you on outdoor adventures.
Get this bento set on Amazon in a variety of colorways, ranging anywhere from $43 to $60 depending on which one you choose.