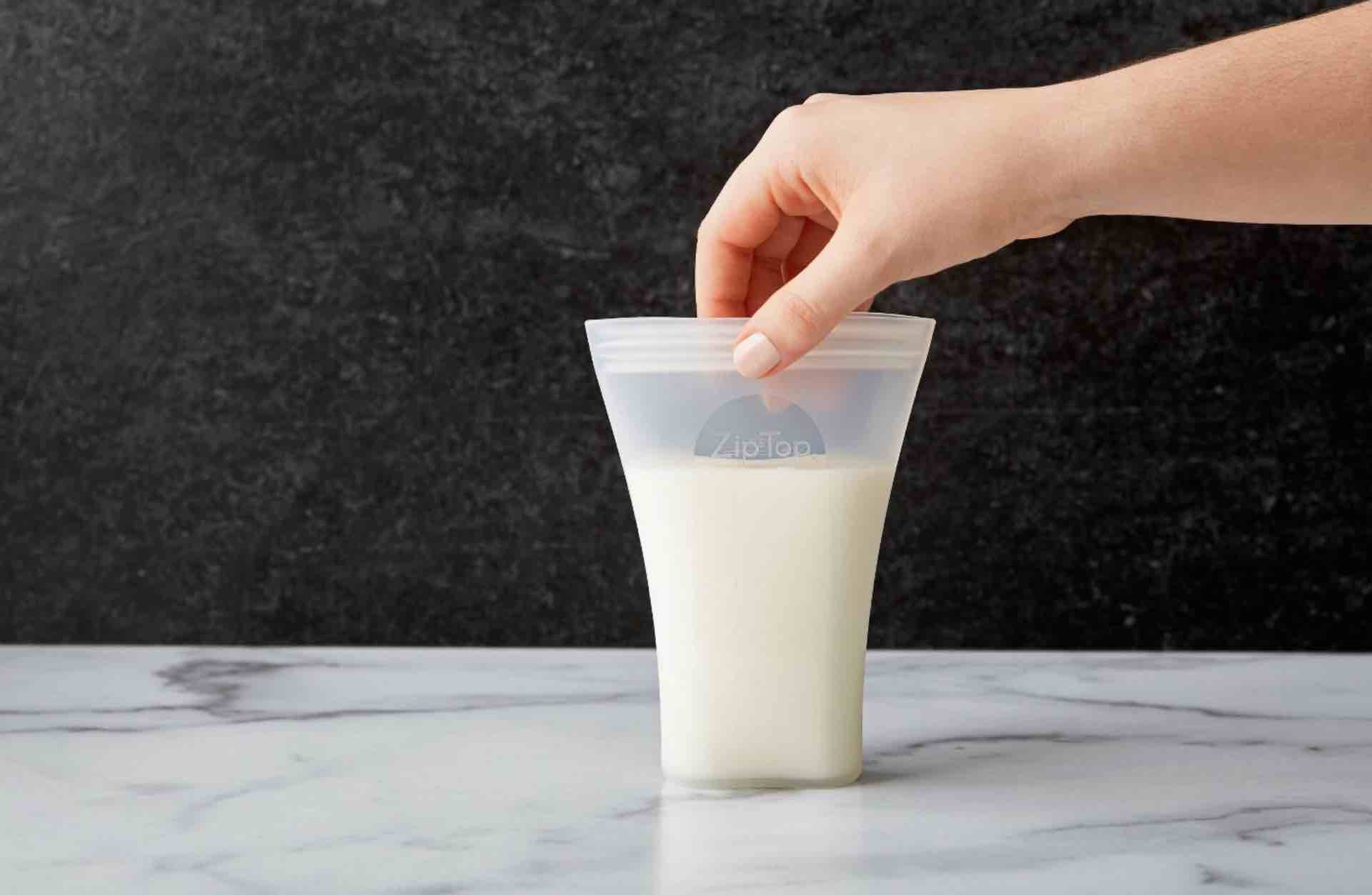 Zip Top Platinum Silicone Breast Milk Bags
Remember those Stasher platinum silicone food bags we included in our reusable bags guide a few months ago? There's another company called Zip Top that's pretty much copied the idea as far as I can tell, but to their credit, they've done one better by releasing these new plastic-free breast milk storage bags.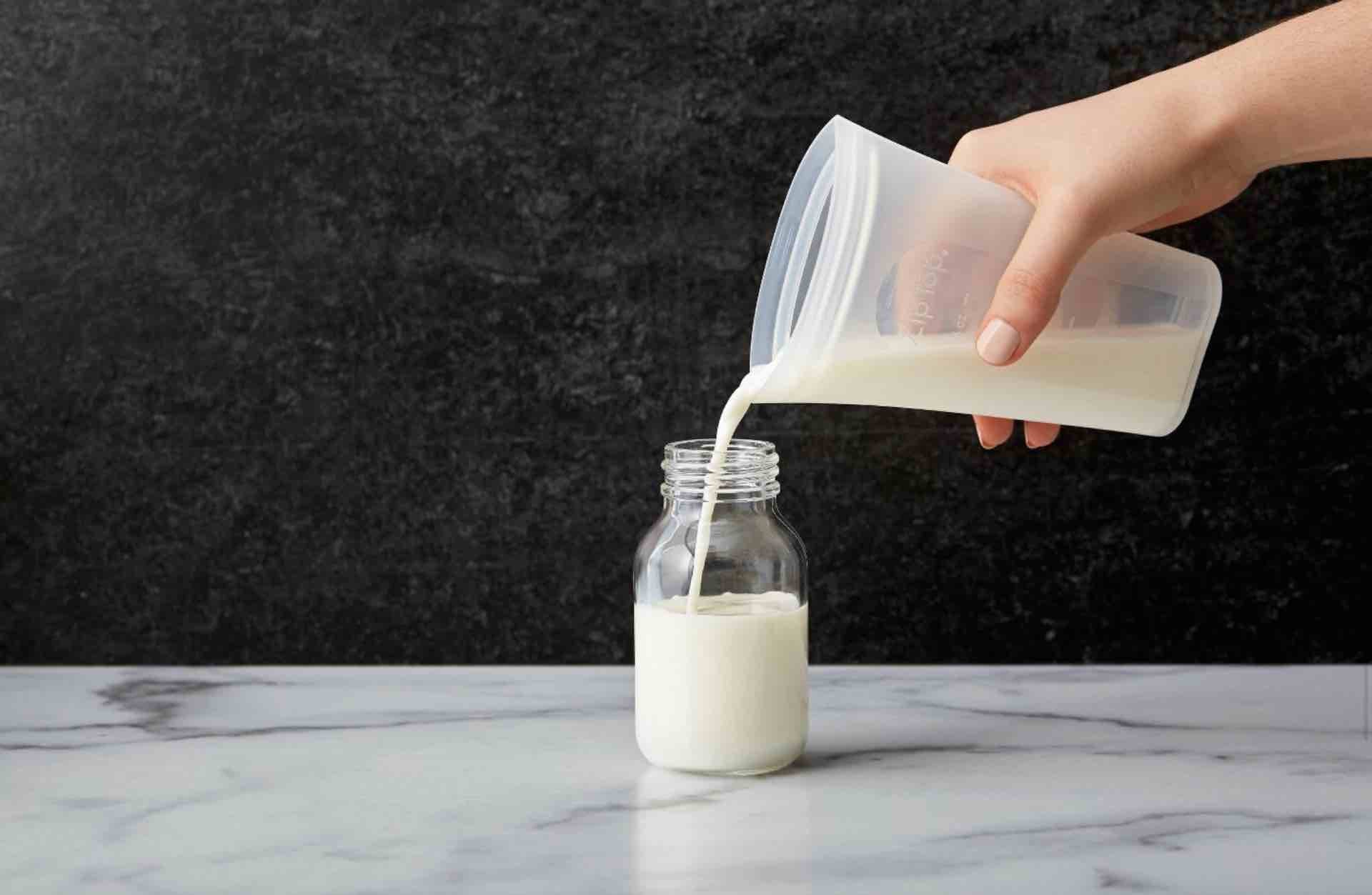 Made from the same 100% platinum silicone stuff as their brethren, these 6oz (177ml) reusable pouches — which do have measurement markings on the front — are way better than throwing away countless disposable breast milk bags. They stand upright and stay open on their own for easy filling, then zip shut and go in the freezer just fine.
After thawing them in hot water and pouring the milk into a bottle, you can just put them in the dishwasher to get ready for next time.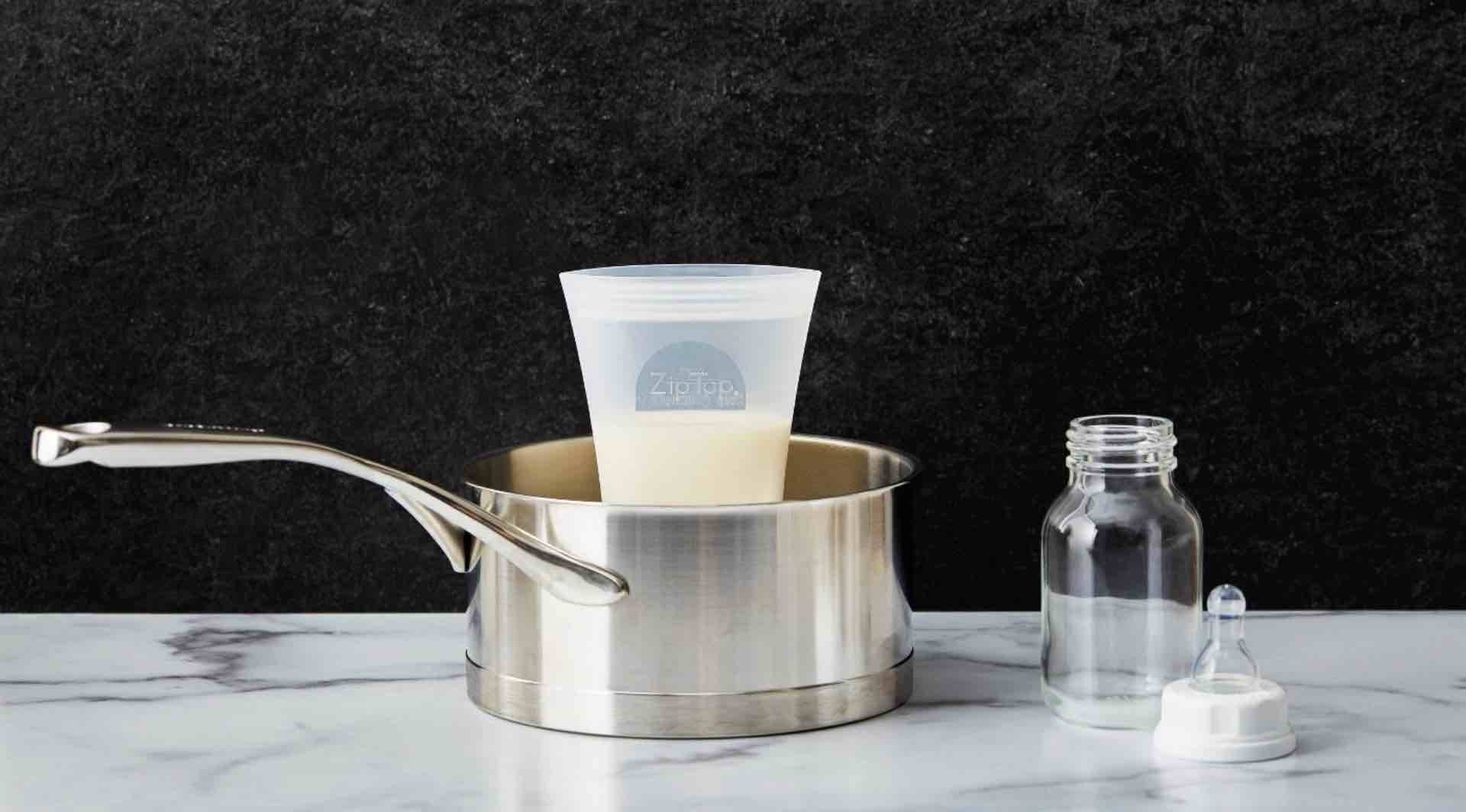 The only real catch here is the price: At $15 for two bags or $45 for six bags and a freezer tray, they're not at all cost-effective for mothers who overproduce and tend to have a freezer full of milk bags.
However, for mothers who save milk casually and only have to rotate through a few bags once in a while, these are an awesome way to avoid single-use plastics.
As of January 22nd, 2020, these breast milk bags can only be bought at Target, either online or at your local store (assuming they have them in stock).