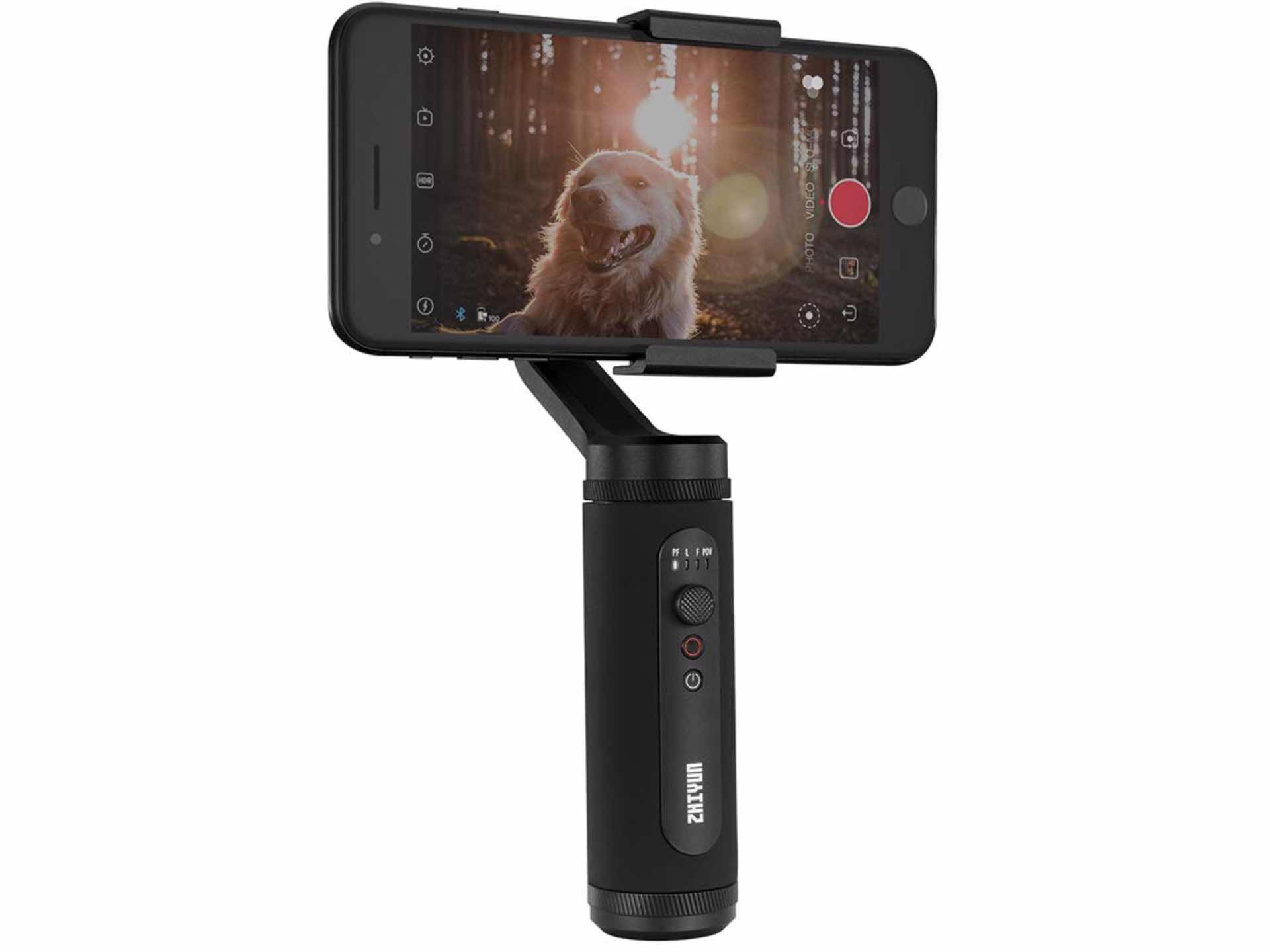 Zhiyun SMOOTH-Q2 Smartphone Gimbal
Zhiyun's SMOOTH-Q2 gimbal is an ultra-portable handheld stabilizer for iPhone and Android that packs a surprising number features to help you unleash your artistic side and take your photos and videos to the next level. Measuring only 204mm long, it's about as pocket-friendly as these things get.
The SMOOTH-Q2 offers 360 degrees of rotation and has 3-axis stabilization, with three separate motors for smoothly tilting, panning, and rolling — all of which work together to make your video shots truly cinematic without all the fancy-pants Hollywood equipment. It's made from a durable aluminum alloy with a handle coated in soft silicone, so it'll hold up to any shoot and be comfortable to use all the while.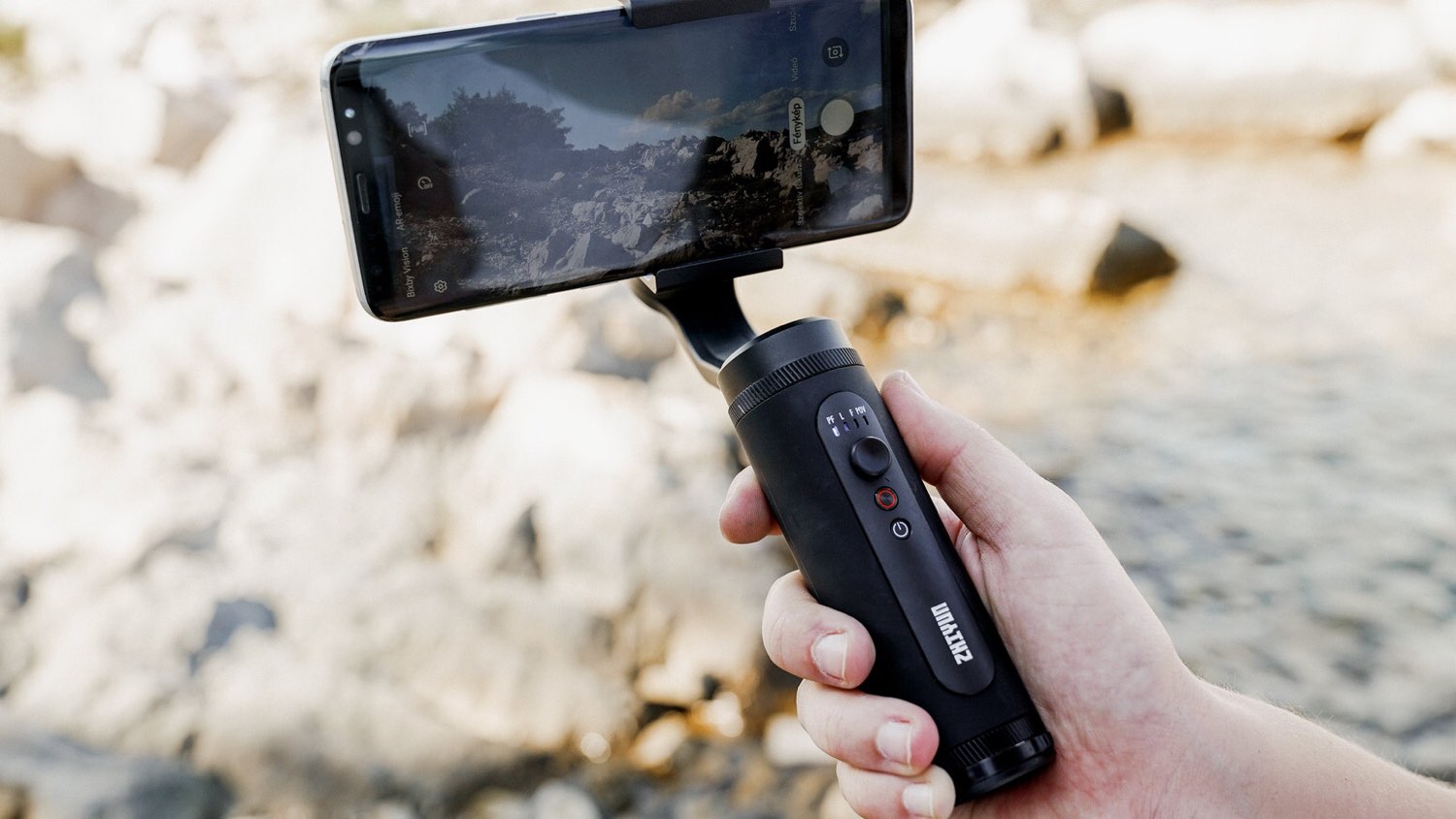 A 16-hour battery life gives the SMOOTH-Q2 an extra hour over the DJI Osmo Mobile 2, which can make all the difference on a shoot. It also supports a number of filmmaking functions (like an "Infinite Vortex Mode" for shooting barrel zooms) and has a quick-release latch for easily getting your phone off the gimbal when needed, without having to rebalance it when reattached.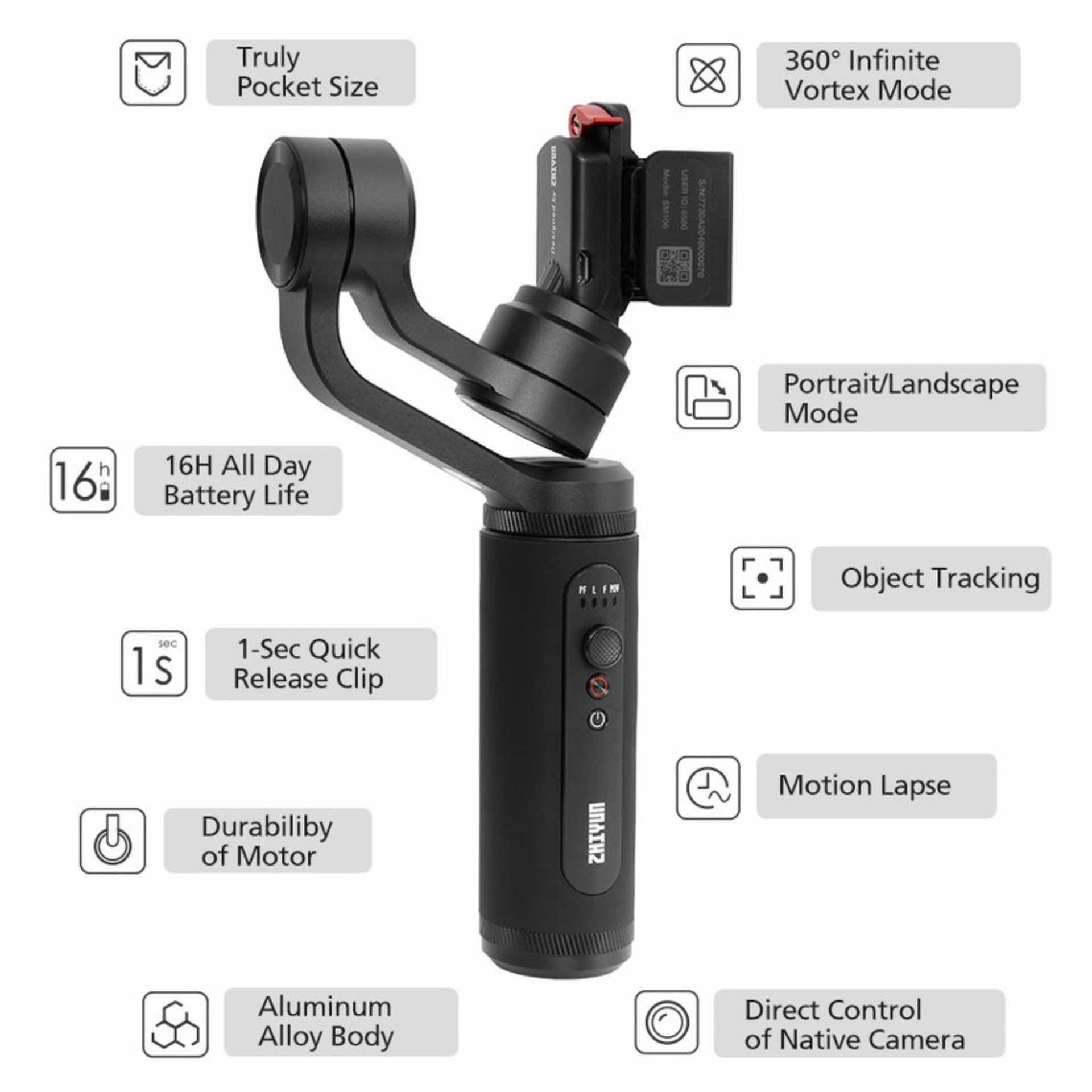 Ready to achieve some buttery smooth shots for your vlog or film project? Then grab the Zhiyun SMOOTH-Q2 for $139 on Amazon.