ZeroWastely Reusable "Unpaper" Cotton Towels
ZeroWastely's reusable Unpaper Towels are a brilliant and colorful way to kick your disposable paper towel habit. They're made from a 100% organic cotton flannel that's soft and naturally clings together, so you can actually roll them around a cardboard tube or stack them in a tissue dispenser and pull them off one-by-one.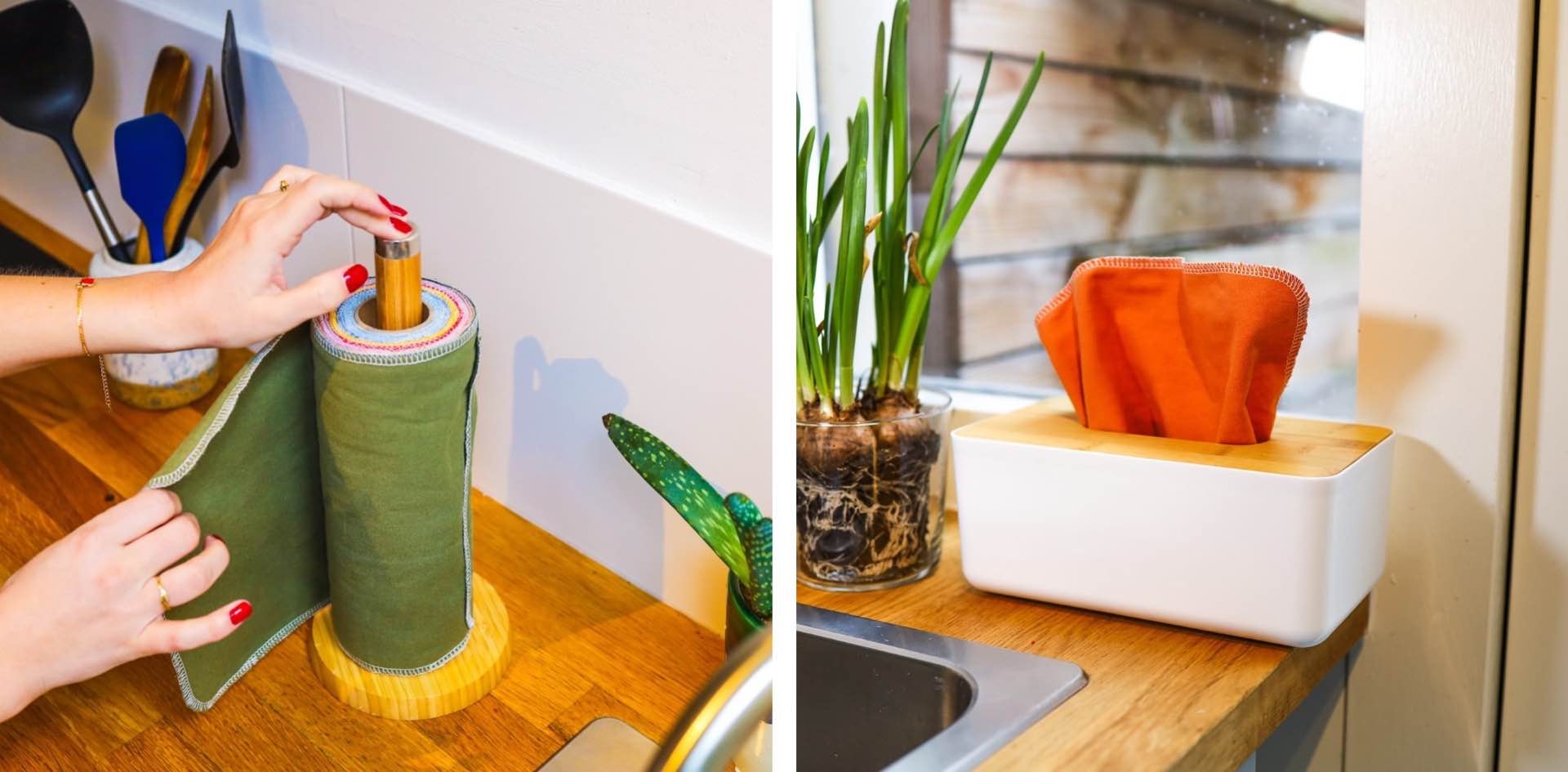 …and if you go with the first option, it's easy to re-roll them again after washing: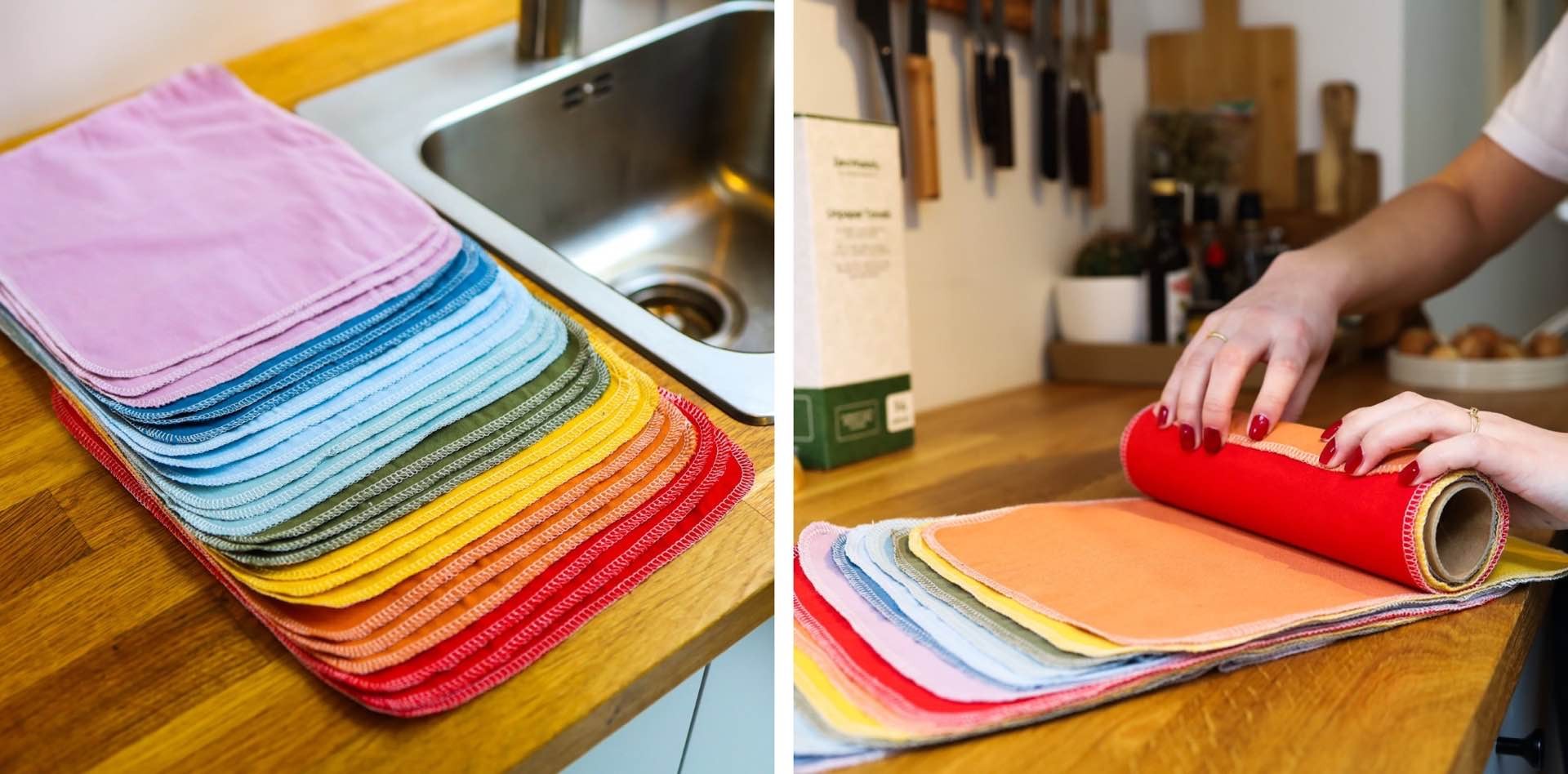 They have excellent absorbency for both liquids and oils, they're super soft so they feel nice to use, and they maintain their looks nicely even after many washes.
Get a set of 24 for $35 on Amazon. And be sure to check out our past posts on reusable goods for more wonderful ways to decrease your carbon footprint.