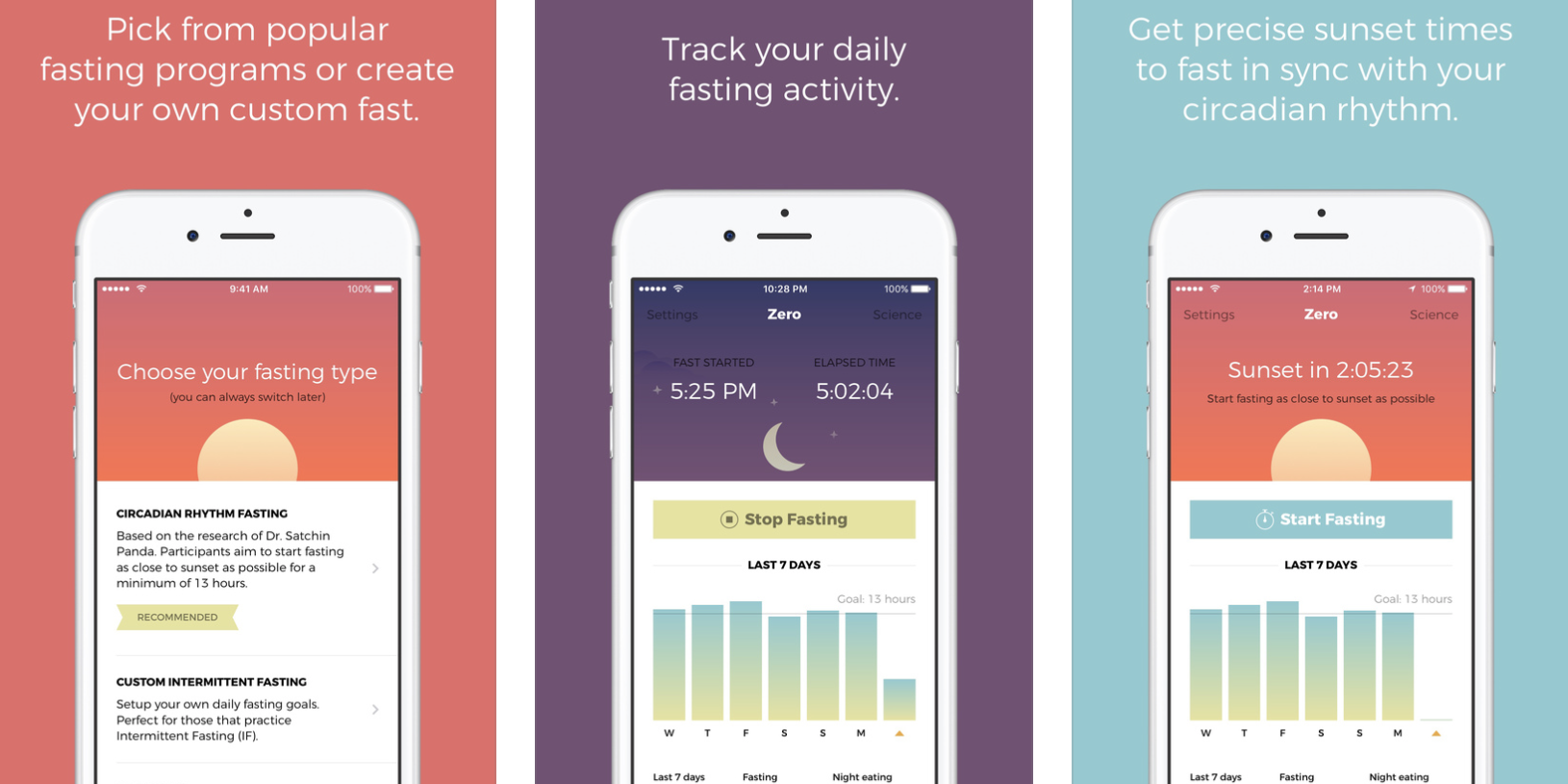 Zero – Fasting Tracker
For the last half of 2017, I've been doing a 16 hour a day fast. It basically consists of nothing but water and black coffee from 7:00 PM to 11:00 AM. I am using an app called Zero that was developed by Kevin Rose. You probably remember Kevin from Digg.com, Diggnation, Revision3, etc.
I started experimenting with the fast after a big ten year anniversary trip my wife and I took. One of the couples we were traveling with talked about all the benefits he had seen since he started fasting. While I don't proclaim to be a health expert, I do know that I have felt a lot better since starting.
The app is super simple. There is no account to manage. You launch it, tap Start Fast, and then you'll get a notification when you can eat again. While you could certainly do this with a timer, I find having this app on my home screen is a great reminder to start the fast each night.
If you are looking for an easy way to kickstart a healthy 2018, then give this a shot.
You can download Zero on the App Store for free.