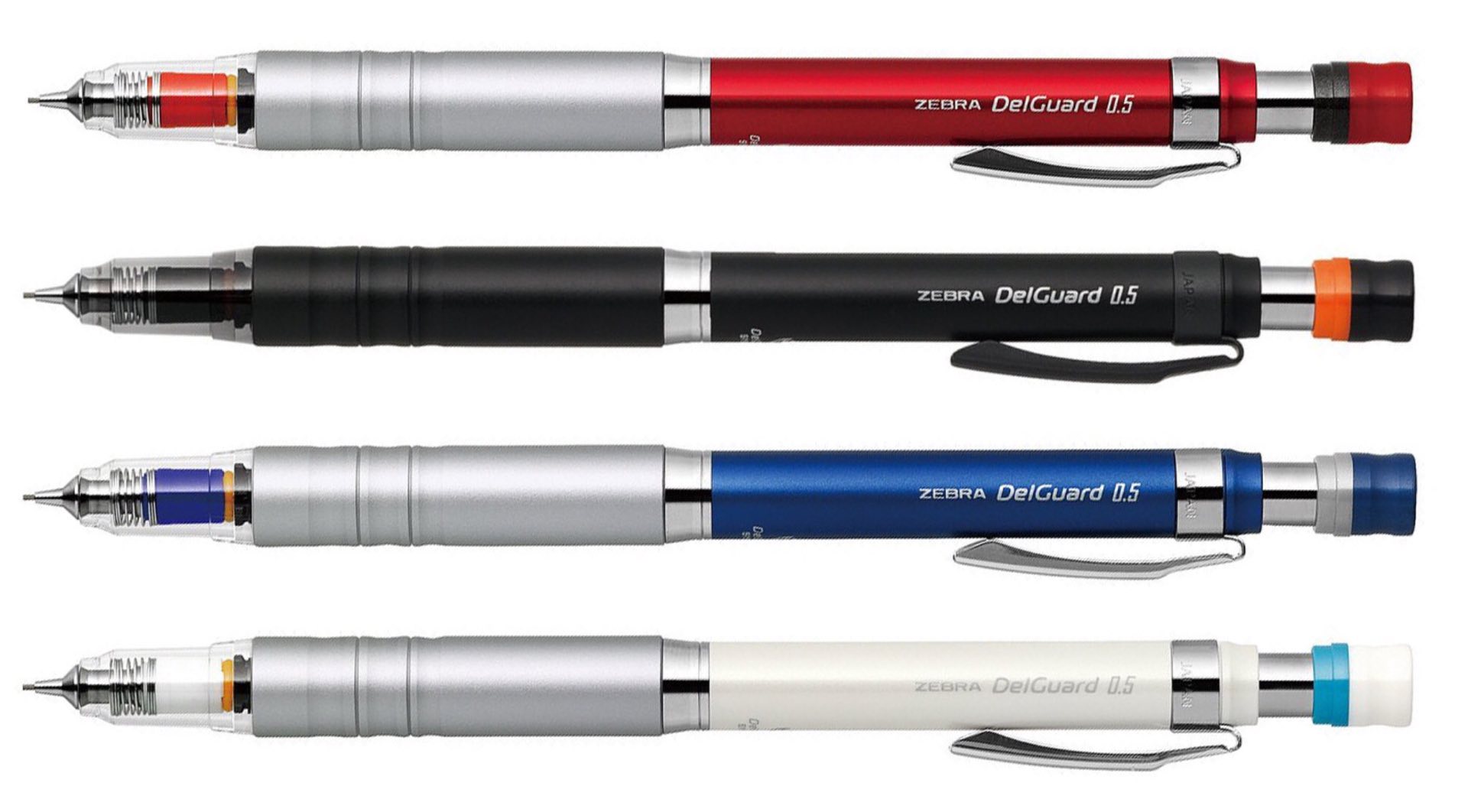 Zebra DelGuard Type-Lx Mechanical Pencil (0.5mm)
Zebra's Delguard Type-Lx mechanical pencil is a solid upgrade over their standard DelGuard. Like its predecessor, the Type-Lx employs an ingenious dual-spring internal mechanism — one in the barrel, one in the tip — that makes it virtually impossible to break the lead, whether you're pressing down vertically or sideways. It works amazingly well and has no negative impact on the way you write.
The main difference in the Type-Lx is its smooth metal grip that makes the pencil feel more weighty in the hand, making the writing experience all the more comfortable and stable.
There are four colors to choose from, running about $9 each on Amazon: