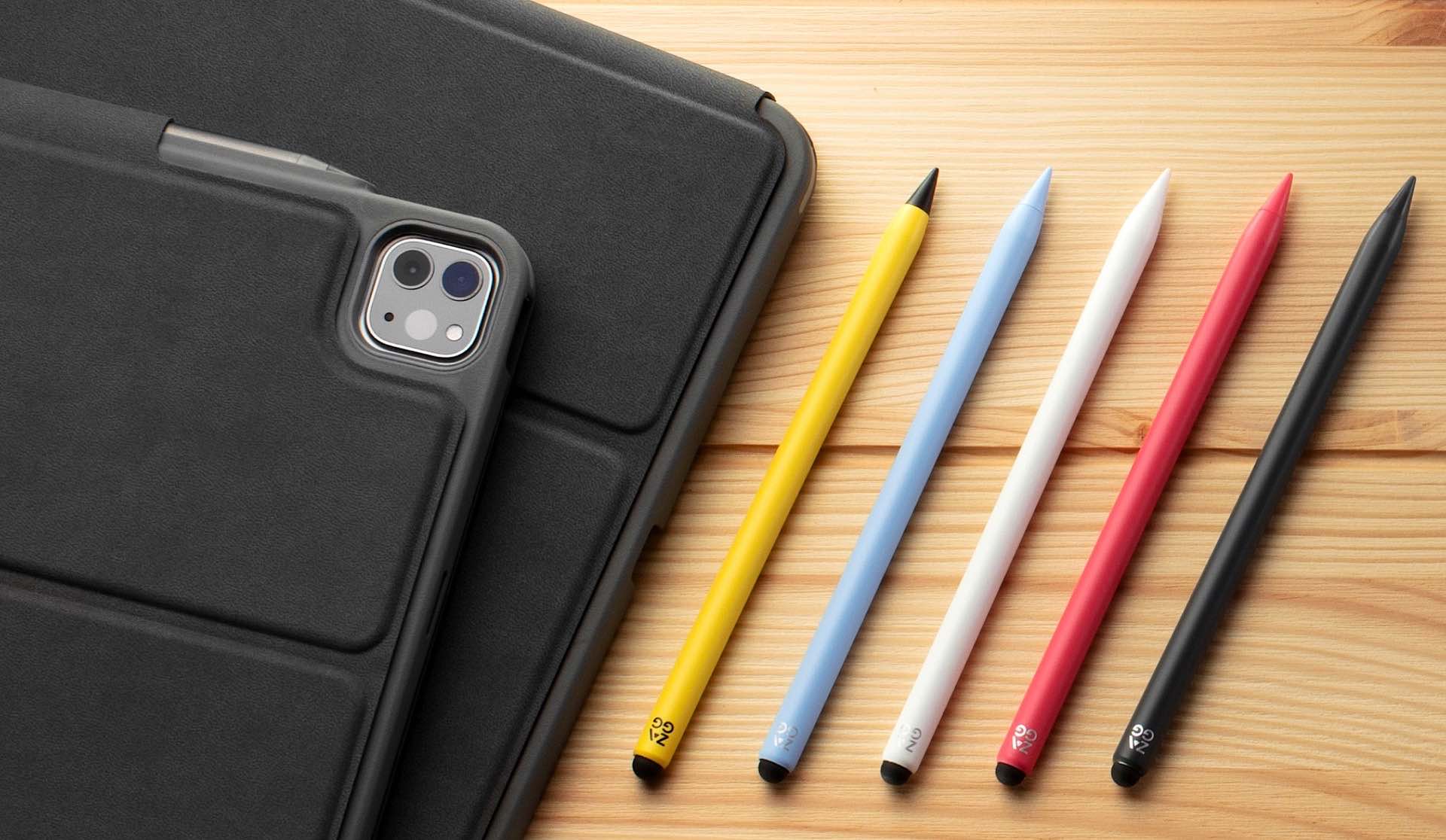 ZAGG "Pro Stylus 2" for iPad
Earlier this month, ZAGG released their new Pro Stylus 2, an update to the original Pro Stylus that's designed to work with all iPads 2018 and newer. It's a dual-ended stylus that has an active fine tip on one end (for sketching and precisely marking up documents) and a rounded universal-capacitive tip (for scrolling/swiping pages) on the other.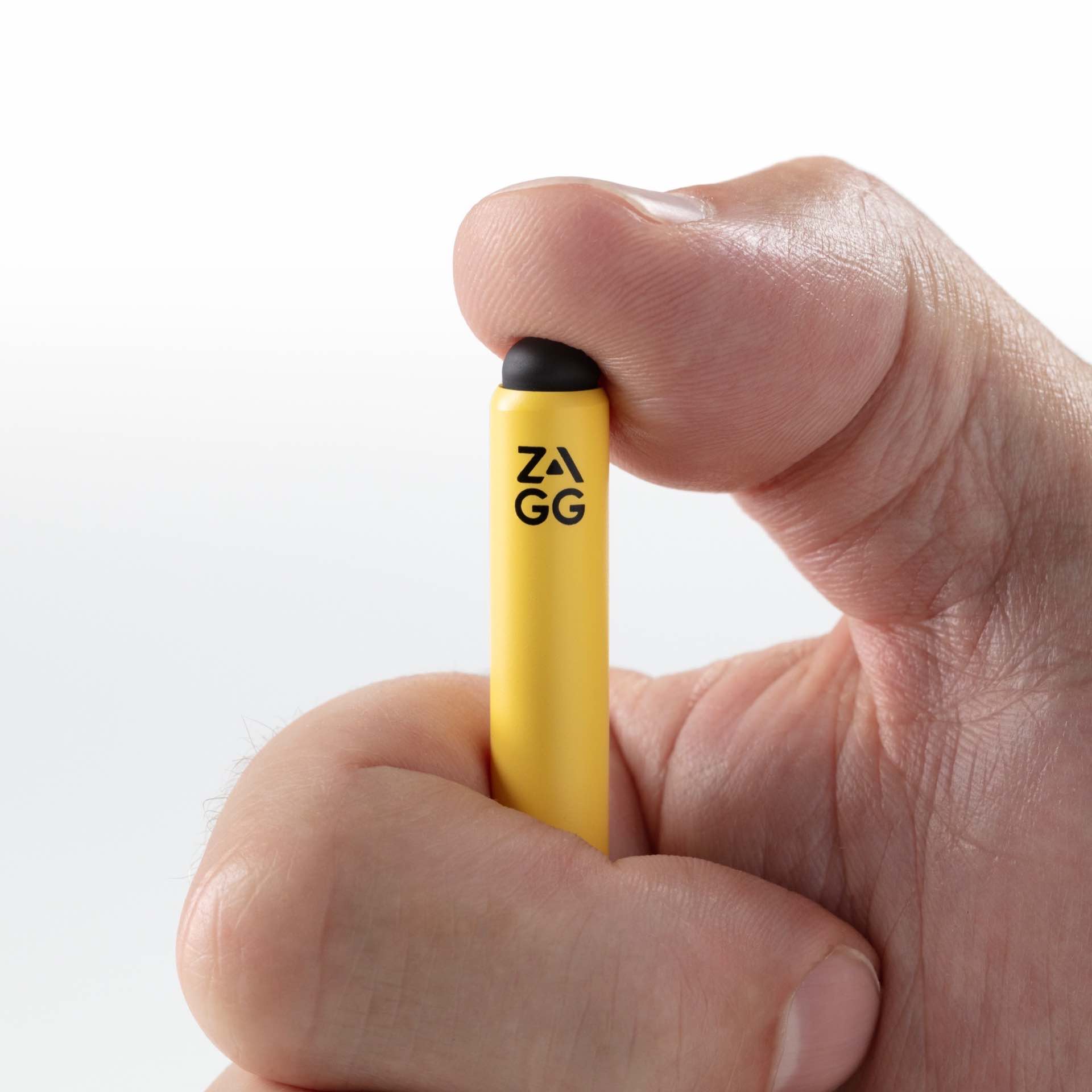 Much like an analog clicky pen, that rounded backend tip is what you press to power on the Pro Stylus 2, and the device turns itself off after 15 minutes of inactivity. The stylus offers up to 6.5 hours of use before needing a recharge, which can be done either with the included charging cradle or by placing it on a Qi wireless charger.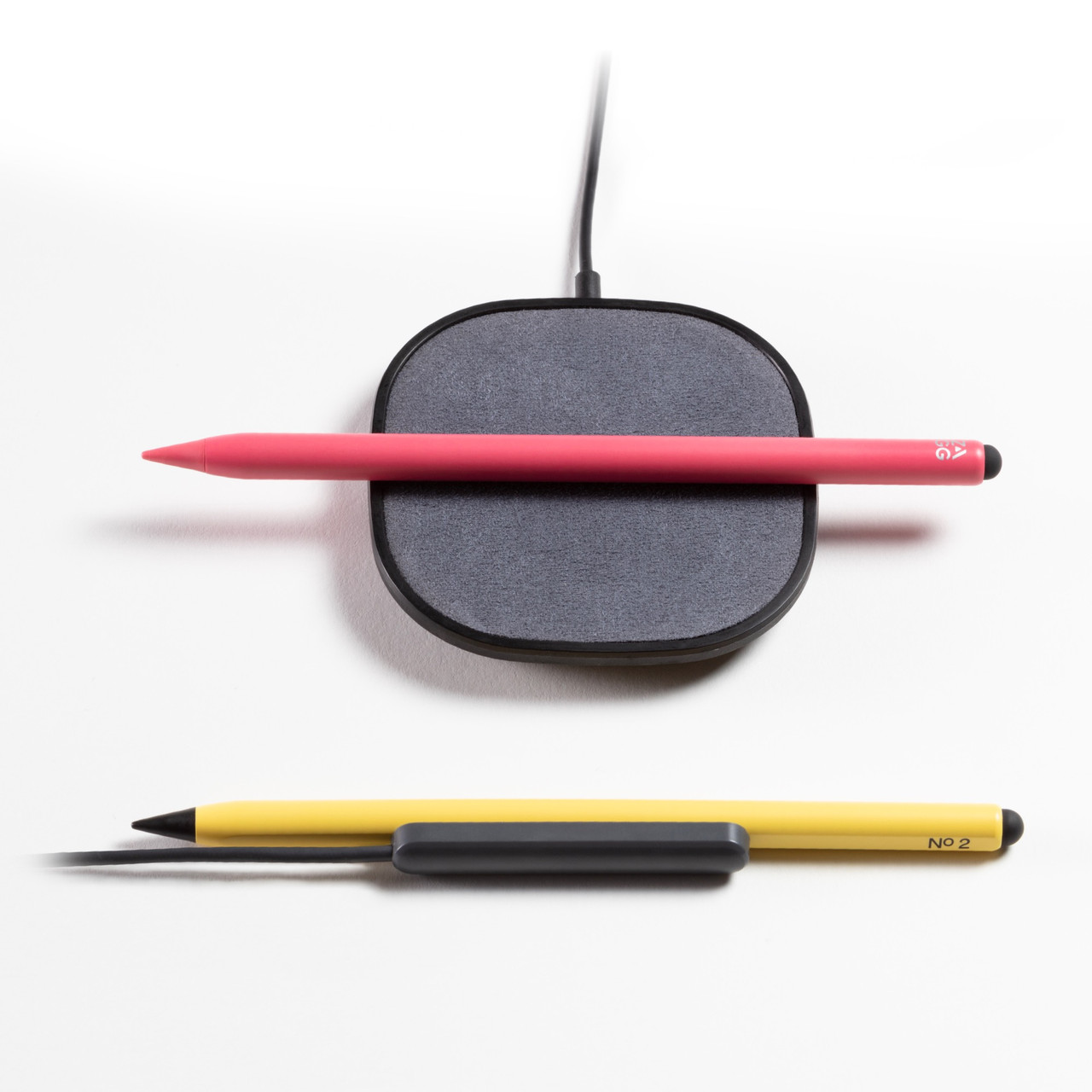 When not in use, it attaches magnetically to the iPad Pro (11″ or 12.9″) just like an Apple Pencil.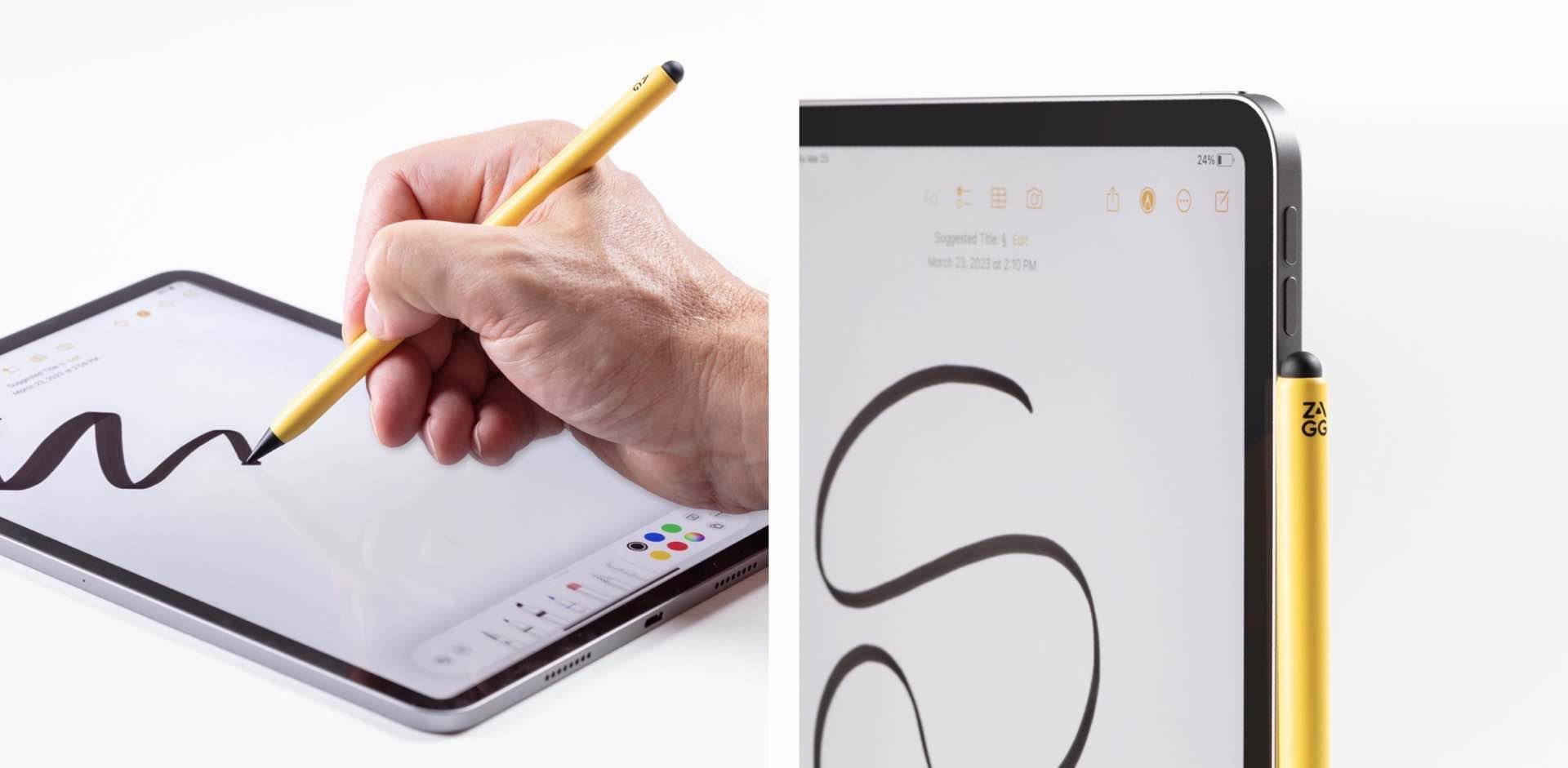 While it doesn't offer pressure sensitivity as a feature, it does have tilt recognition and palm-rejection technology, so for most doodlers and note-takers, it should do the job just fine.
The Zagg Pro Stylus 2 comes in your choice of dark gray, blue, white, pink, or yellow.