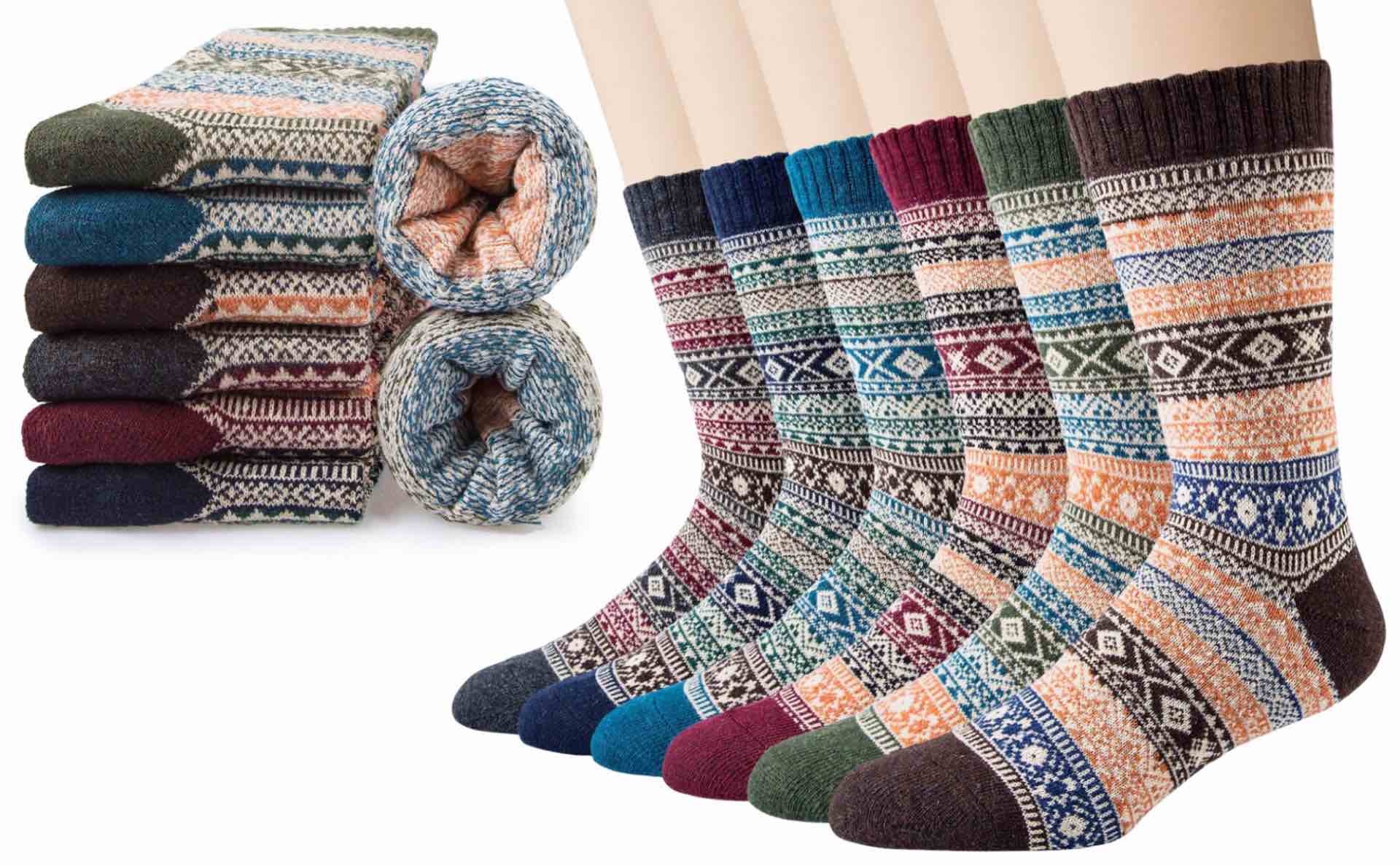 YSense Norwegian-Style Winter Socks
When it's cold and dreary outside, is there anything cozier than sitting by the fire in your comfy socks, enjoying a hot drink while reading a book? I think not. And if you're going to do that, you might as well do it right with some festive Norwegian-style socks like these.
Not only do these socks sport some tastefully colorful patterns that draw the eye, they're also comfy and warm without overheating your feet. The material is soft and at just the right thickness without overdoing it — I'd say they're slightly heavier than dress socks — and they're neither scratchy nor too restrictive.
It's worth nothing that although the Amazon listing advertises these as "wool socks", they're really made up of 35% wool, 29% cotton, and 36% polyester. So if you were wondering how these things cost only $16 for six pairs…well, that's why. They're still great for wearing on cold days, just don't go in expecting the finest pure-wool socks for trudging through snow with.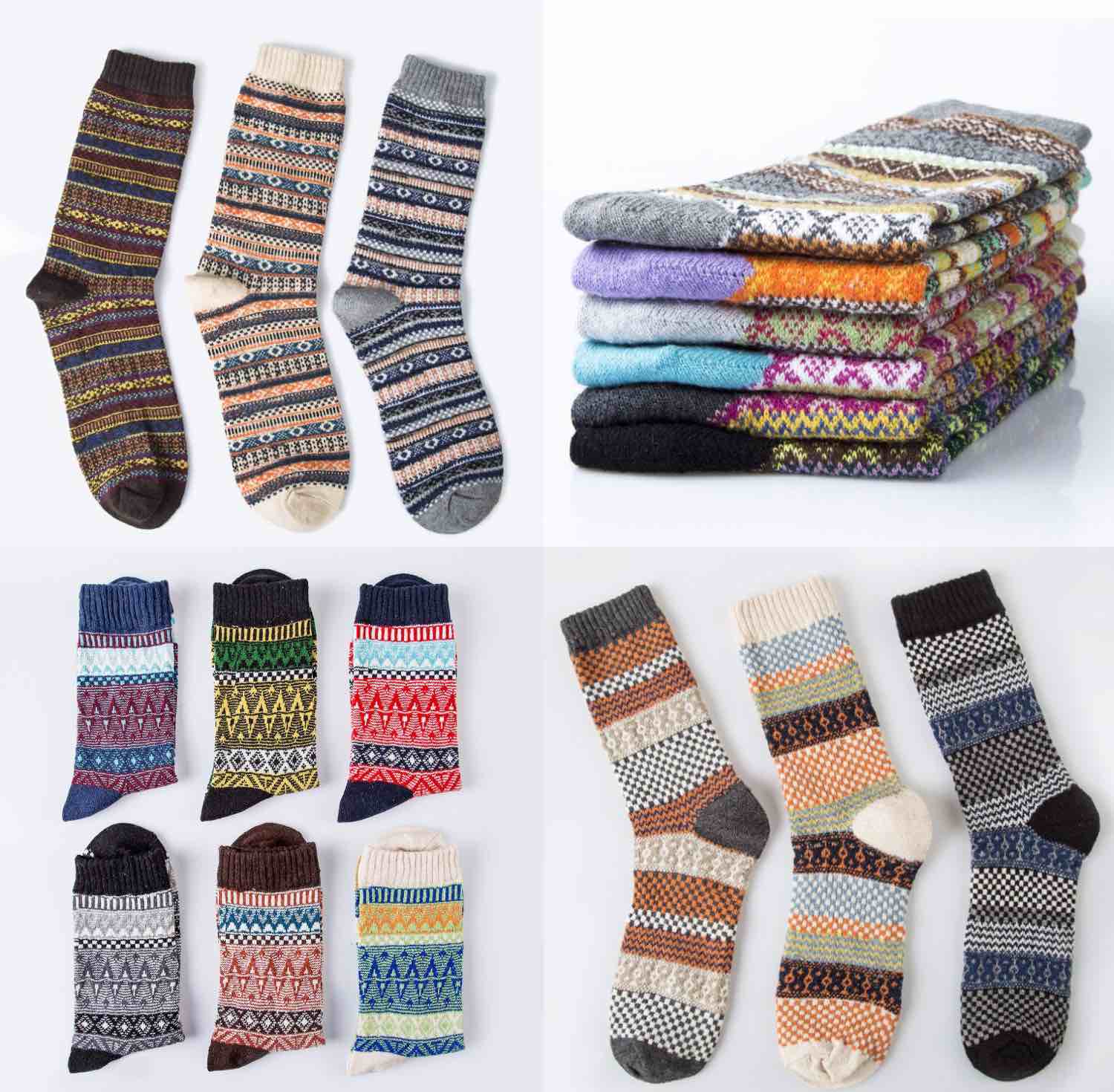 They've got a bunch of great pattern sets to choose from, ranging from neutral to bright and everywhere between.