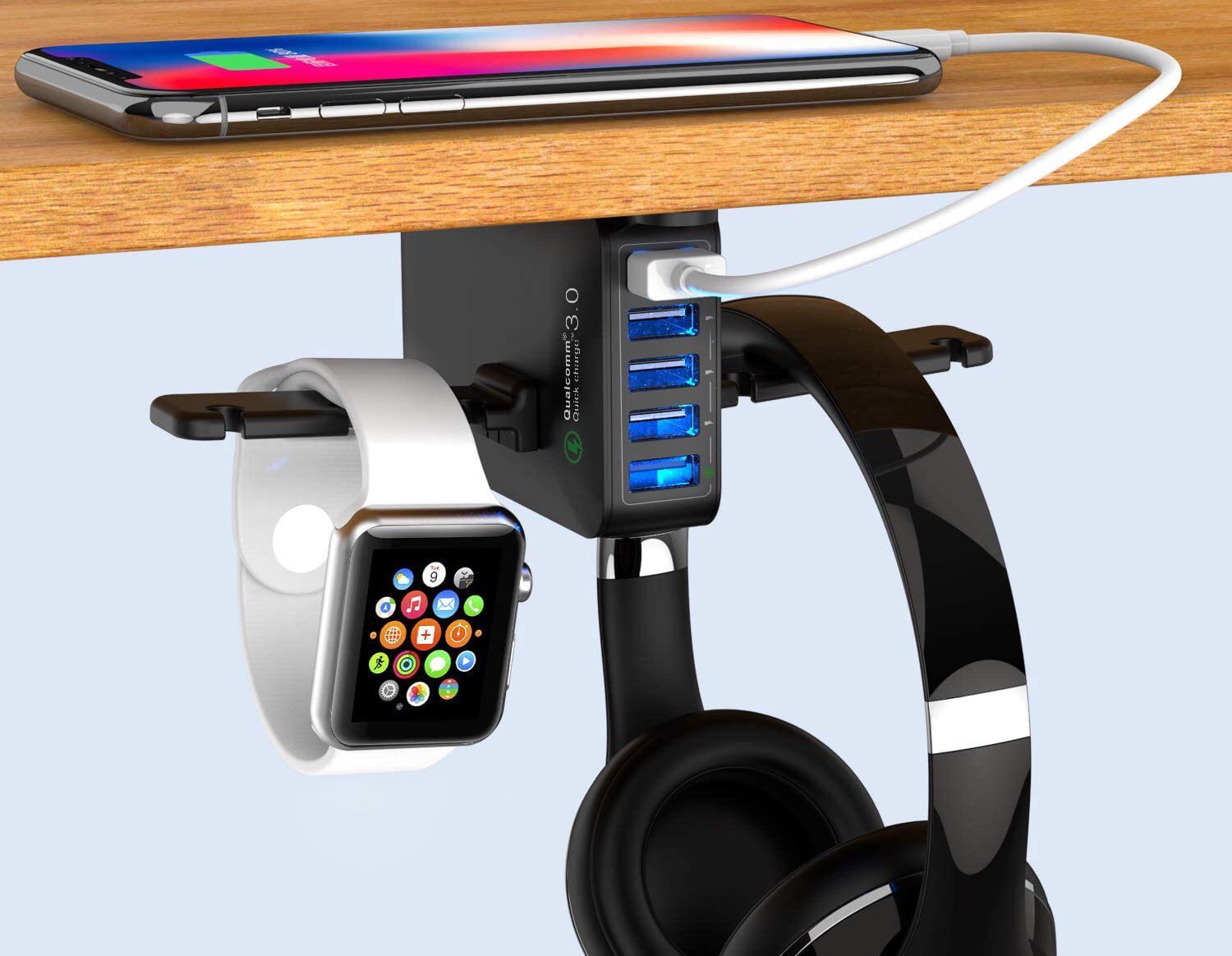 Yostyle Under-Desk Headphone + Apple Watch Stand with 5-Port USB Charger (QC 3.0)
Yostyle's under-desk headphone stand + USB charger is about as multipurpose as it gets.
Once installed beneath your workspace — either by the included double-sided 3M tape or the pair of screws it comes with — you can of course conveniently hang your headphones on one side and your Apple Watch on the other, while up to five other devices can be plugged into its Quick Charge 3.0 USB ports for speedy charging.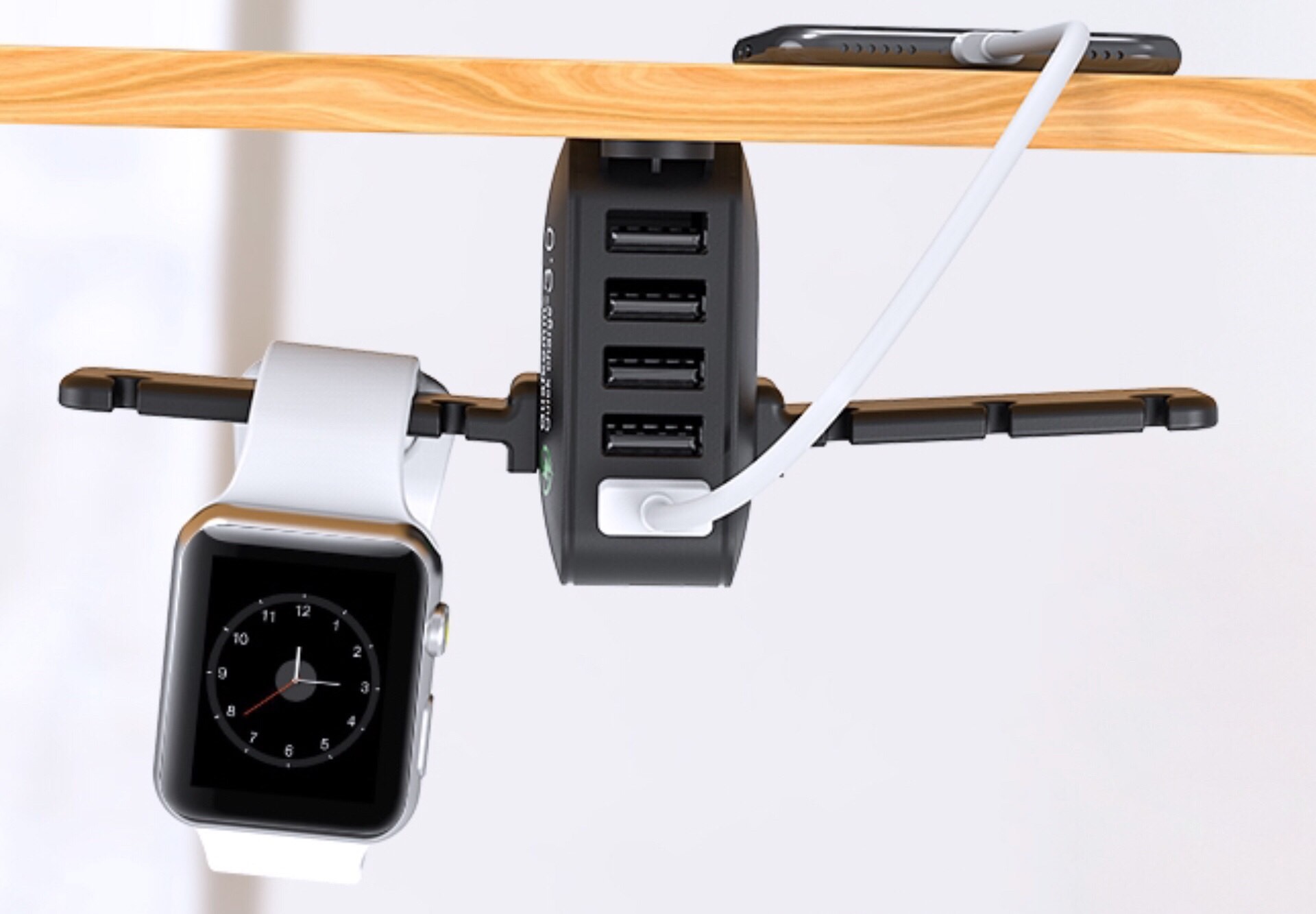 The "fins" on either side have cable management slots built in if you need them, and they're detachable for when you only want to use one side and/or have the entire unit moved over as far as possible.
Nab this handy 3-in-1 desk add-on for $26 on Amazon.