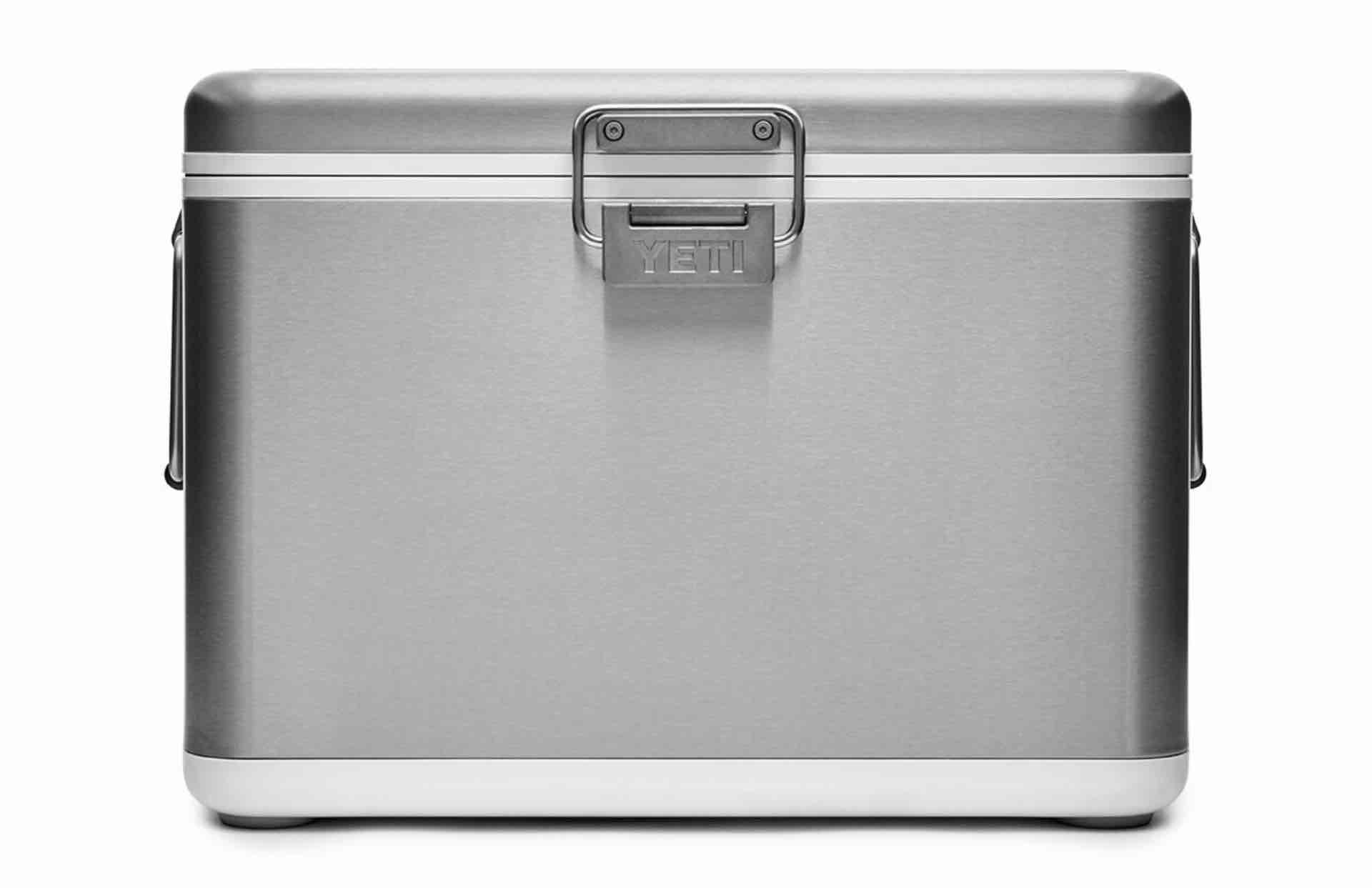 YETI "V Series" Vacuum-Insulated Cooler
Imagine if you took the technology that makes it possible for vacuum-insulated mugs to hold their internal temperature for hours on end and made an entire cooler with it. How cool (if you'll pardon the expression) would that be?
Well, that's exactly what YETI did with their "V Series" cooler. It combines the cold-holding power and stainless steel body of the company's own Rambler drinkware with the iconic look and utility of their Tundra coolers (and then some).
With the V Series they somehow managed to raise the bar on the Tundras' temperature retention, which was no small feat of engineering. And it's not just that it can retain the same ice for days and days on end, or its space-age looks — this is also a cooler built to last.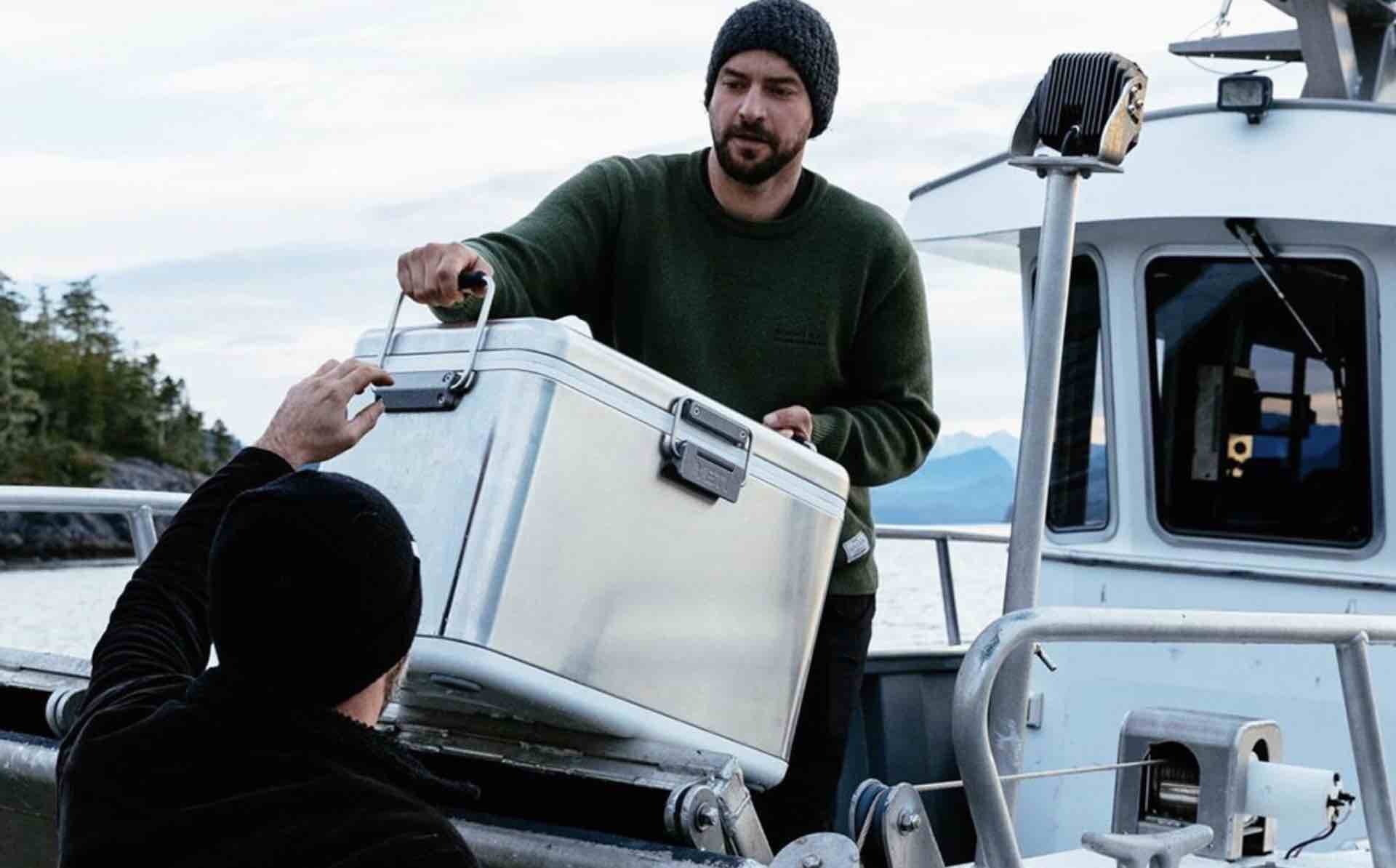 They spared no expense with the hardware throughout, opting for an aluminum-and-steel latch system, cast aluminum hinges, a commercial kitchen-grade steel body that's rust-resistant…heck, even the deep-seal drain plug is made with high-grade stainless steel.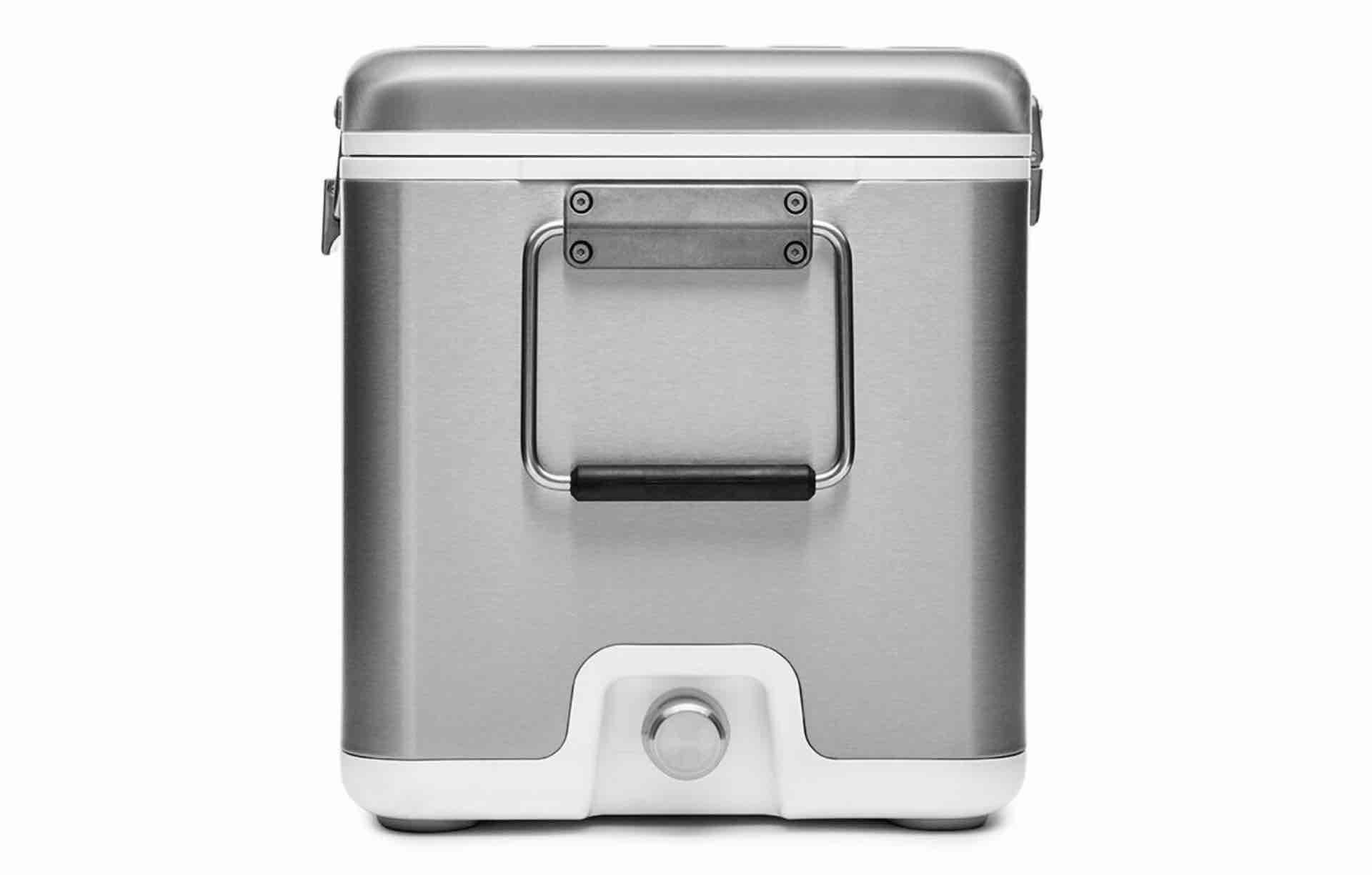 All this engineering and performance does come at a cost however, clocking in at $800 a pop. A high premium to pay, for sure — but then again, it may be the last cooler you ever buy, and something you'll be able to pass down decades from now.