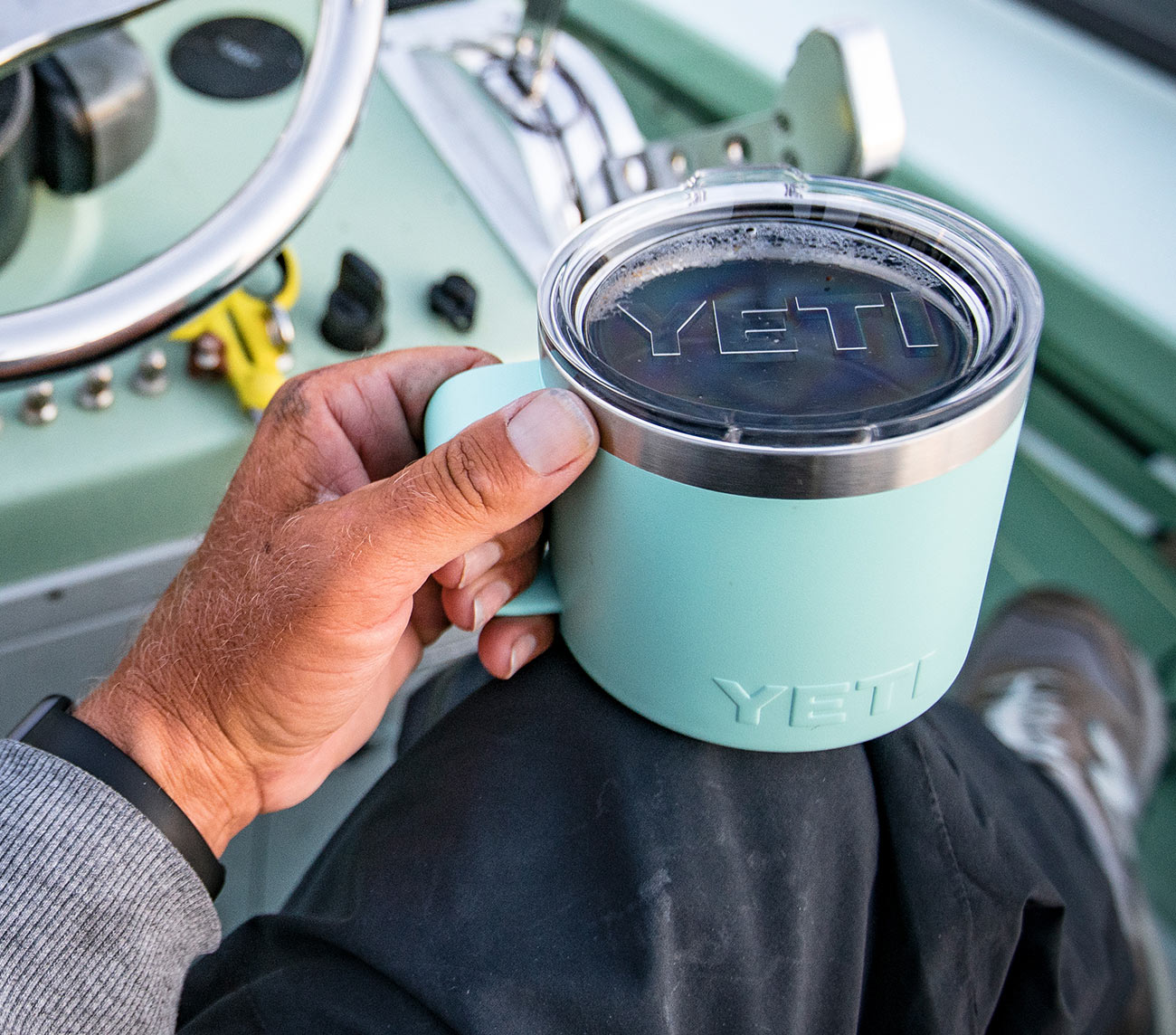 YETI Rambler 14 oz Vacuum-Insulated Mug
That YETI Rambler Lowball Tumbler I got for Christmas in 2017 is still one of my favorite gifts I've ever received, one that I use just about every day (mostly for coffee consumption). There are an almost embarrassing number of photos of me from social gatherings over the past year where it's in my hand, like some kind of security blanket.
After all the usage I've gotten out of the tumbler, the one thing I wish it had is a handle. That's where YETI's 14 oz. Rambler Mug comes in. Like its Lowball cousin, this camp mug is made fom 18/8 kitchen-grade stainless steel and is double-wall vacuum insulated to keep foods and drinks hot or cold for a good while, without your hands feeling any of it from outside. It also won't sweat, ever.
The biggest difference is that the mug has a handle, and a generously sized one at that — wide enough that you can hold it while wearing winter gloves, no problem: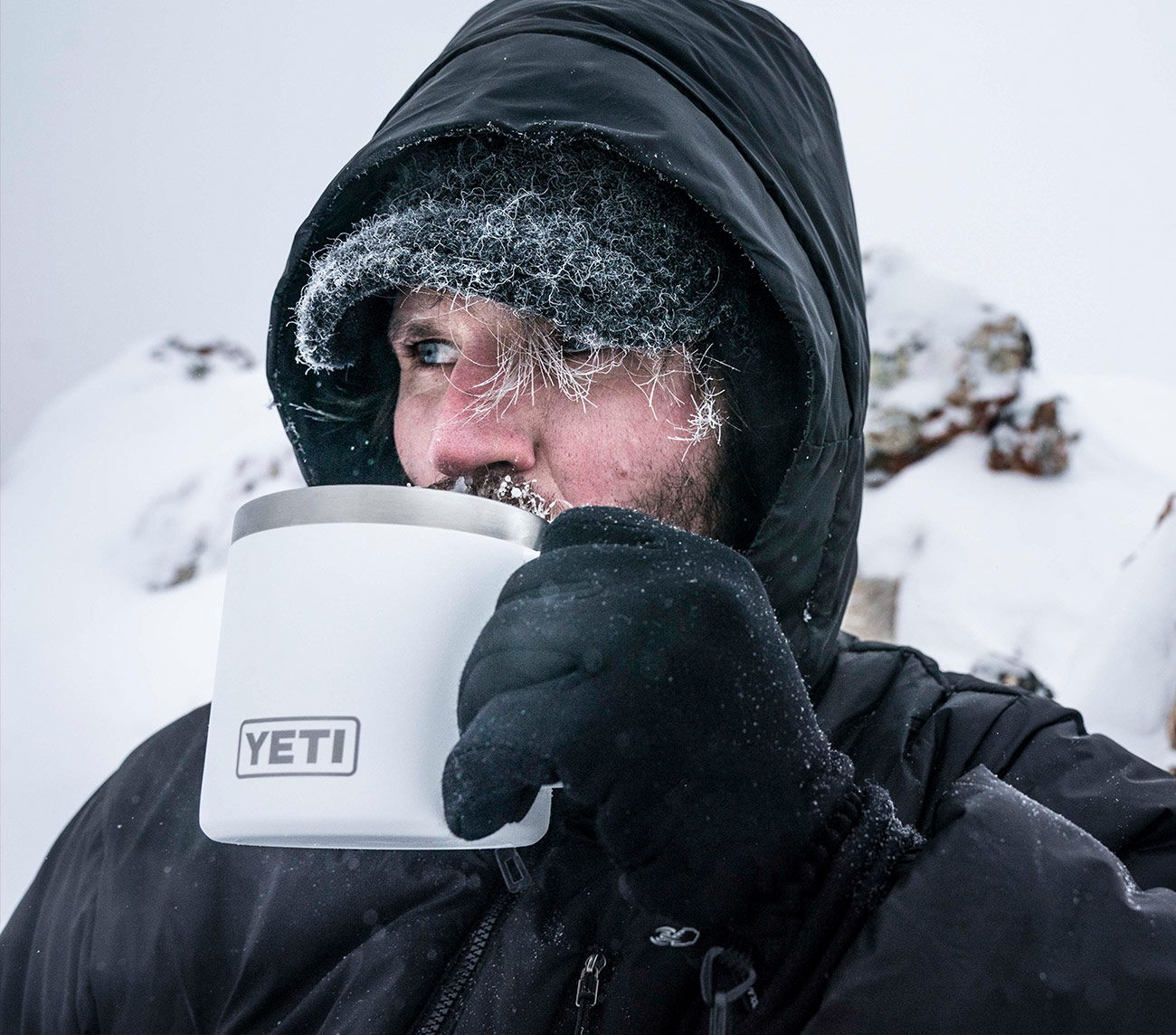 You don't just have to use this thing for coffee (or tea) either; it works equally well for oatmeal, chili, soup, ice cream…you name it. Use it at home, take it on the trail, whatever.
They offer the Rambler Mug in a bunch of Duracoat colors — plus a plain stainless version — for $25 each on Amazon.