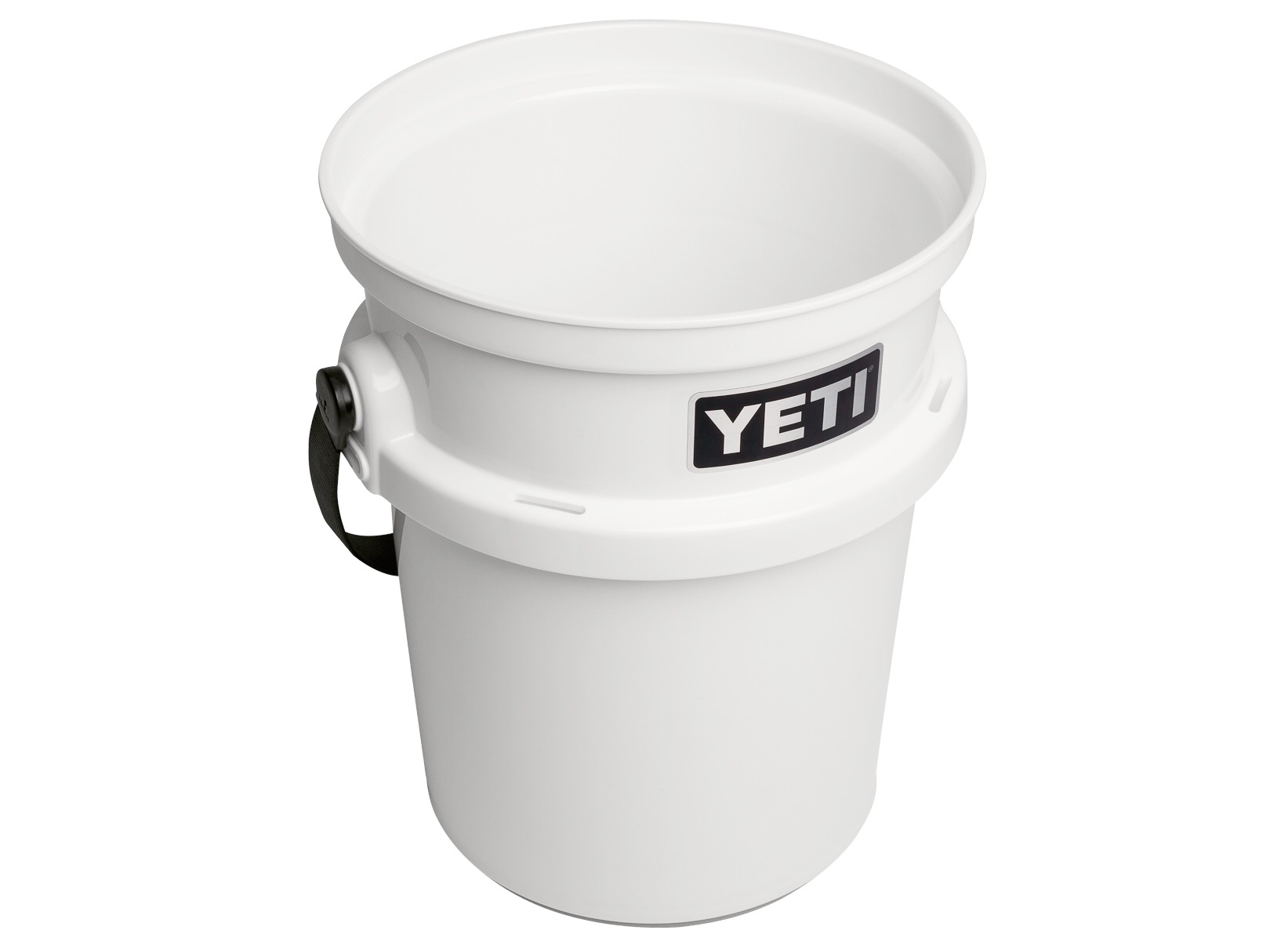 YETI LoadOut Utility Bucket
Nearly indestructible and always ready to work, the 5-gallon YETI LoadOut is the Rolls Royce of utility buckets. It's designed for lugging, loading, hauling, baling, stepping, cleaning, and whatever-else-ing, without falling apart at a moment's notice.
As you'd expect of other YETI products, the LoadOut is built to last. You can use it to carry your fishing catches, store kindling for campfires, haul dirt around, or just as a seat — your imagination's the limit. The nonslip ring on the bottom keeps it from sliding around on (or scratching up) whatever surface it's sitting on, and it can be comfortably carried with either its "HeftyHauler" top handle or the "LipGrip" handle that circles the bucket itself.
While it won't insulate any hot or cold things you keep in it, they've at least made it food-safe just in case you use it to store dry goods like seeds, rice, oats, etc.
The YETI LoadOut is $40 on Amazon and comes in white, tan, and seafoam.