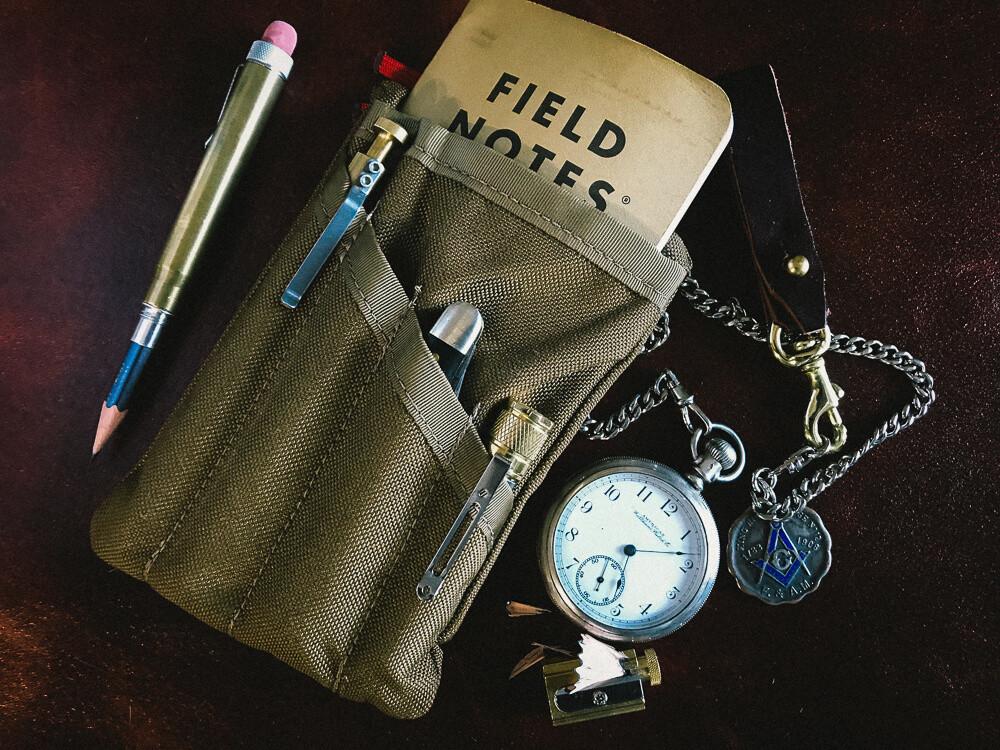 Yellow Birch Outfitters "PocKit" and "PocKit Pro" EDC Organizers
As you start getting really into EDC gear, you may find yourself falling into this new ritual of dumping out all the individual bits and bobbles from your pockets when you get home. You'll find that an organizer pouch like the "PocKit" by Yellow Birch Outfitters helps move things along by giving you just one thing to slip in and out of your pocket each morning and evening.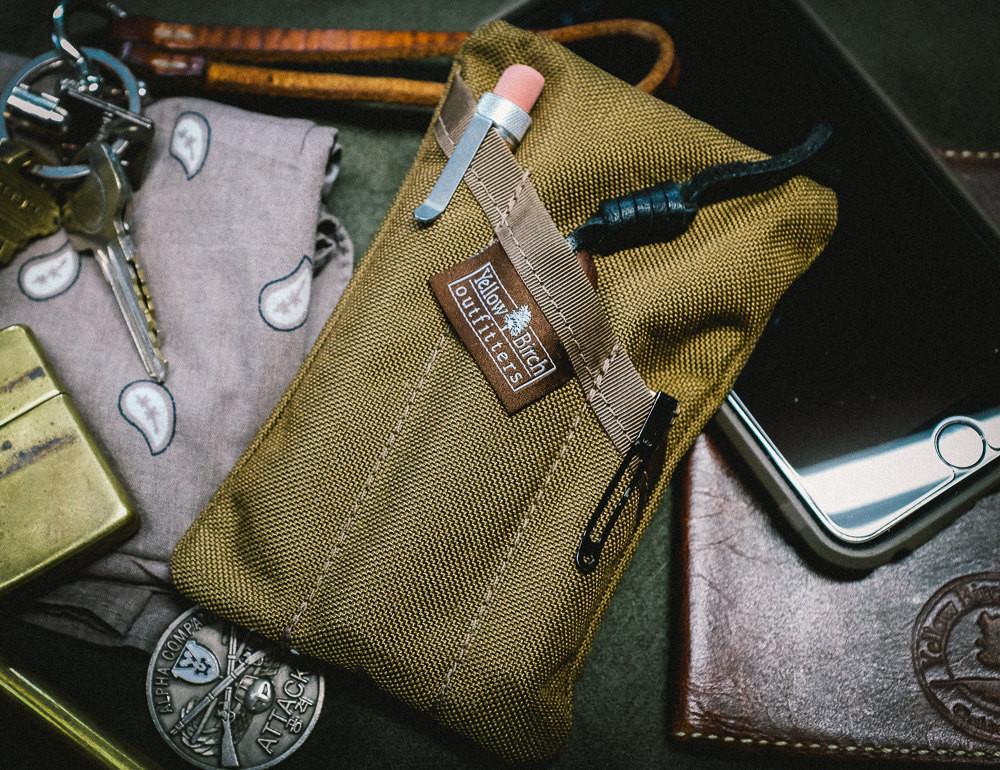 Measuring 4″ x 6″ in most cases and handcrafted from water-resistant 1000d Cordura nylon — which is sewn with mil-spec nylon #69 thread and edged with mil-spec tape — the PocKit comes in four main styles:
Classic Carry: Has three small front slots for holding, say, a writing utensil, a pocket knife, and a single-AAA flashlight.
Classic Carry Pro: This slightly larger version has four small front slots for the kinds of items you'd put in the Classic Carry, plus a large slot just behind those where you can stash your favorite pocket notebook (ahem).
Modern Carry: Has only two front slots (one tall, one short) meant for carrying only a larger knife and flashlight.
Modern Carry Pro: Similar to the Modern Carry except with an extra pen slot, plus the same pocket notebook sleeve as the Classic Carry Pro above.

No matter what version you choose, the rear side of the PocKit sports a YKK #5 zipper compartment where you can stash a few other daily essentials.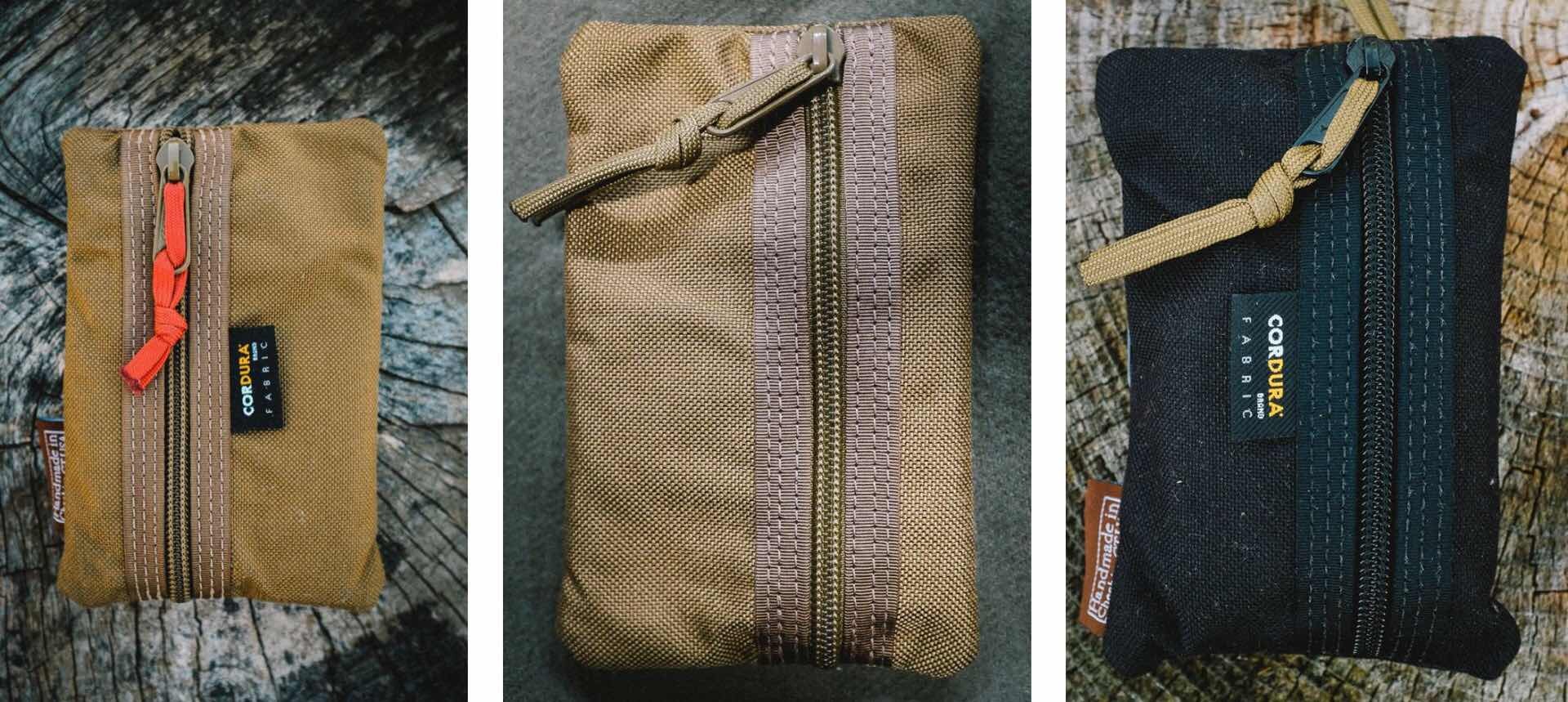 You could stuff a pocket notebook in there, but it's not really designed for that, hence why YBO's founder Jason Polaski designed the "Pro" version.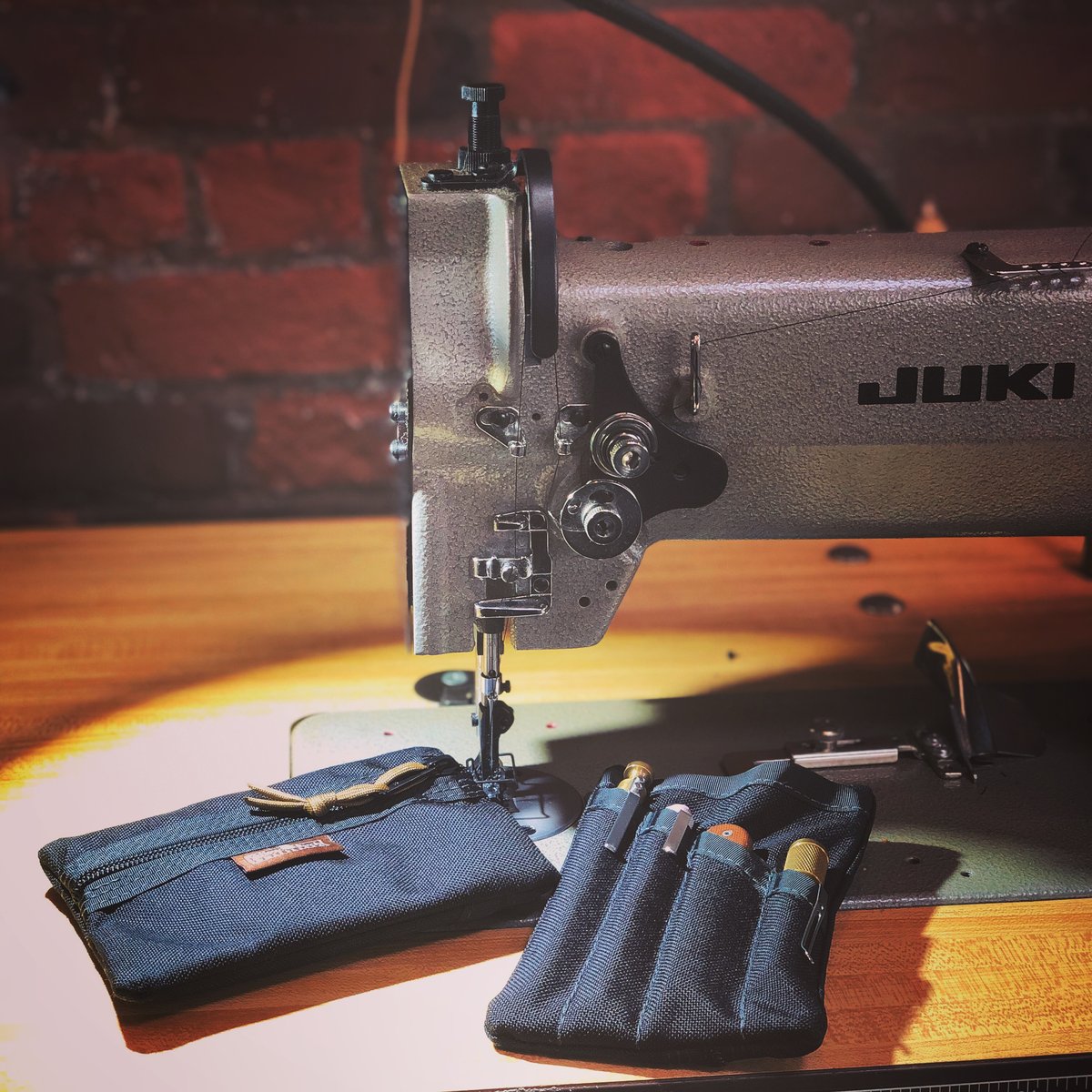 Check out the full range of styles and colors here, which go for either $40 or $50 depending on what you choose.