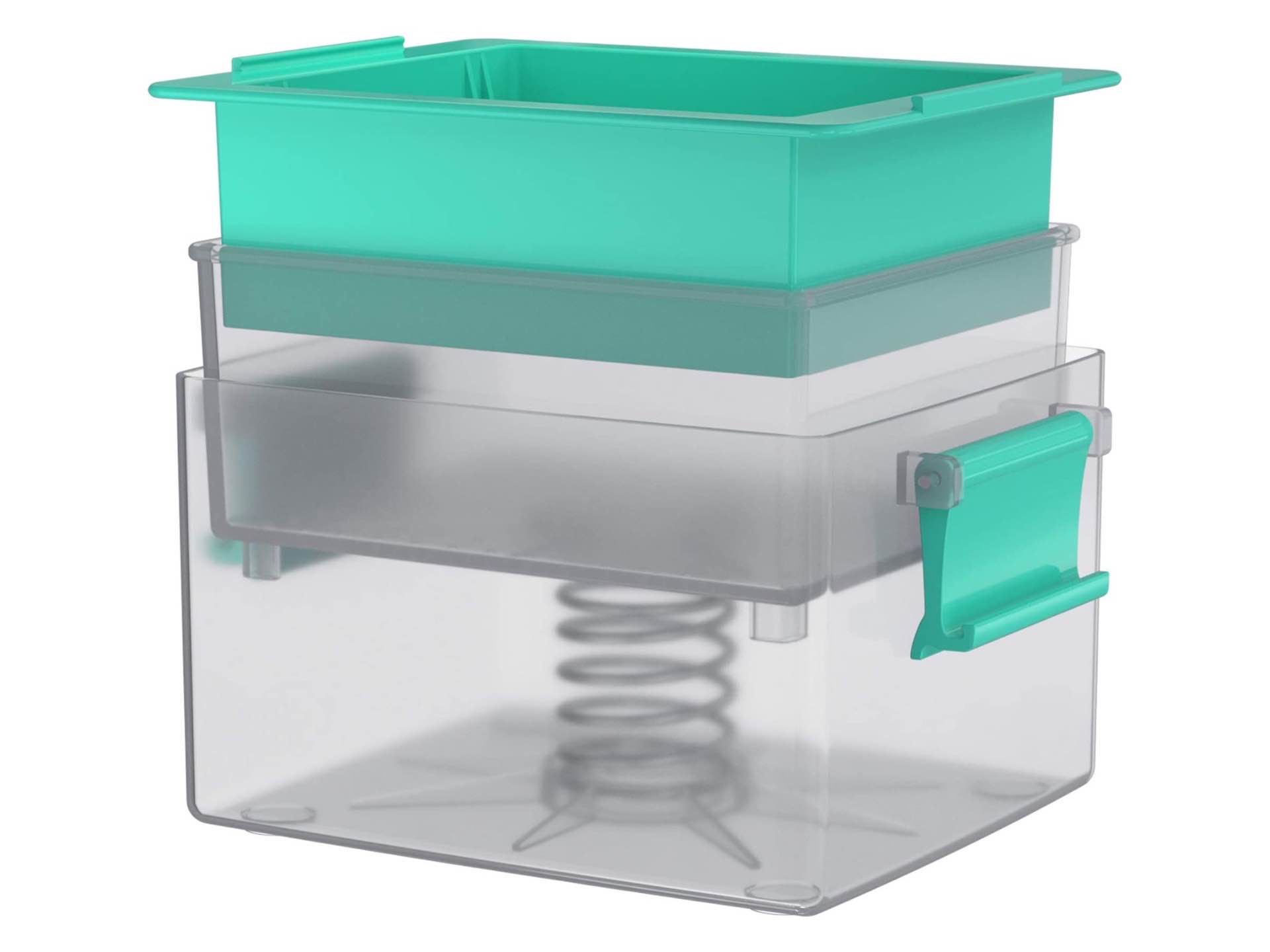 Yarkor Tofu Press
Those of you who eat a LOT of tofu know that texture is king with this stuff. To achieve firmer, crispier tofu, some people go through complicated procedures of pressing and draining water out of the blocks before cooking, usually involving rigging up heavy pans, cookbooks, or other items into a kind of precarious Jenga-like structure that won't even fit in the fridge right.
A tofu press like this one makes the process a whole lot simpler. Just load the draining tray with your tofu, place the tray into the larger container (which has a big ol' spring sticking up from the bottom), clip the lid over the top of that, and wait.
It can sit in the fridge (or on the counter) and do its magic while you attend to other aspects of your meal, and when you're done with it, just put it in the dishwasher. It removes ALL the hassle of pressing tofu, and the results are always excellent.
Get this tofu press for $25 on Amazon.