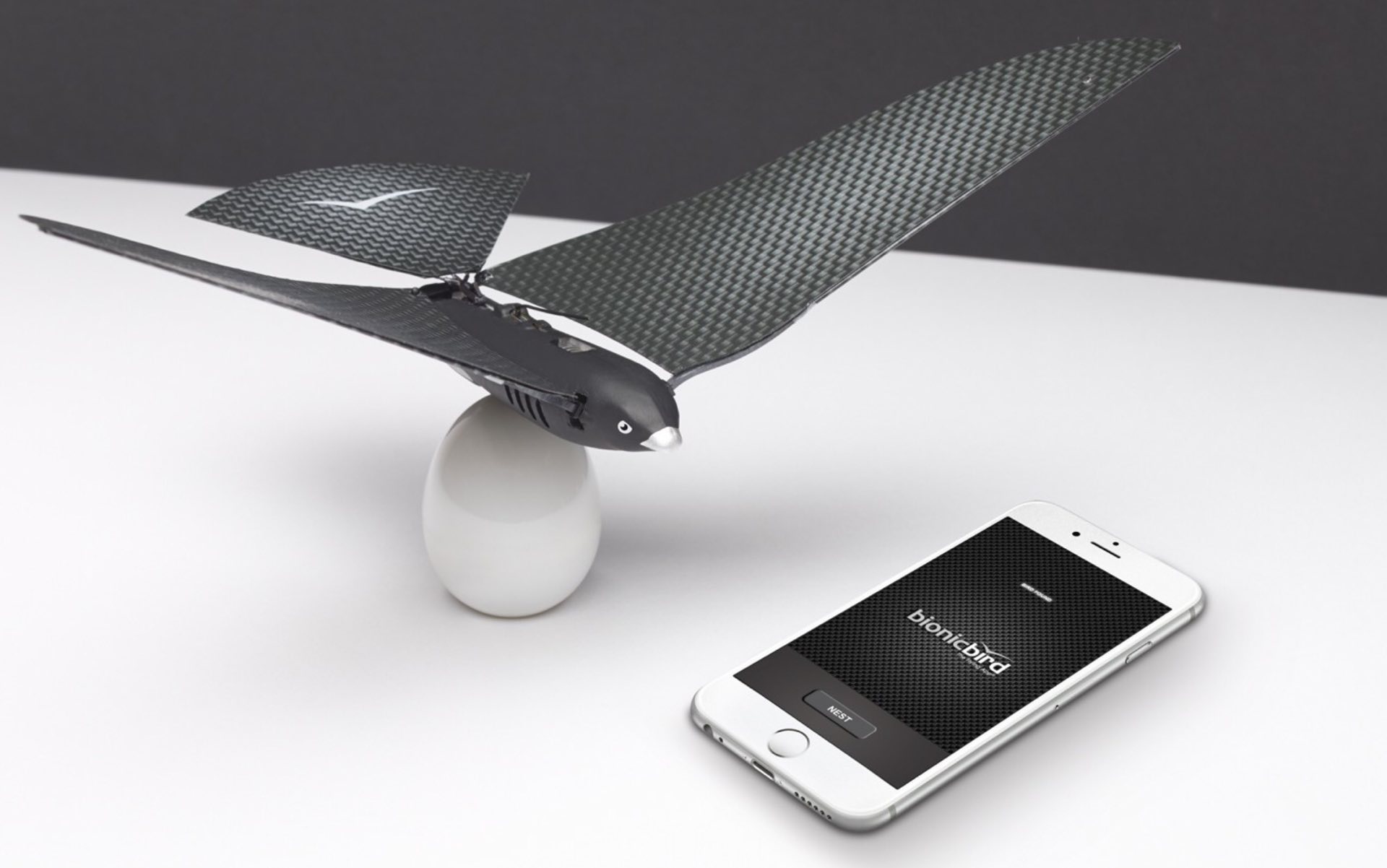 XTIM BB1 Bionic Bird Deluxe Drone
The XTIM Bionic Bird is a remote-controlled biomimetic ornithopter — or in other words, a drone that flies like a bird. It's controlled with an app, boasts 12mph speeds at a range of 328 feet, and it's super light so it won't damage itself on landing. It's also relatively quiet as it flies around, which is nice.
The drone fully charges in 10–12 minutes using the included portable "Egg" charger, which itself can hold enough juice for 12 full flights, each of which lasts about 8 minutes. The only thing I wish it could do is take off by itself without having to be thrown, and it does require some amount of practice and finesse to control it properly, but hey it's still a pretty nifty toy.
This video shows a guy having some fun with it:
Get the XTIM Bionic Bird for $119 on Amazon.